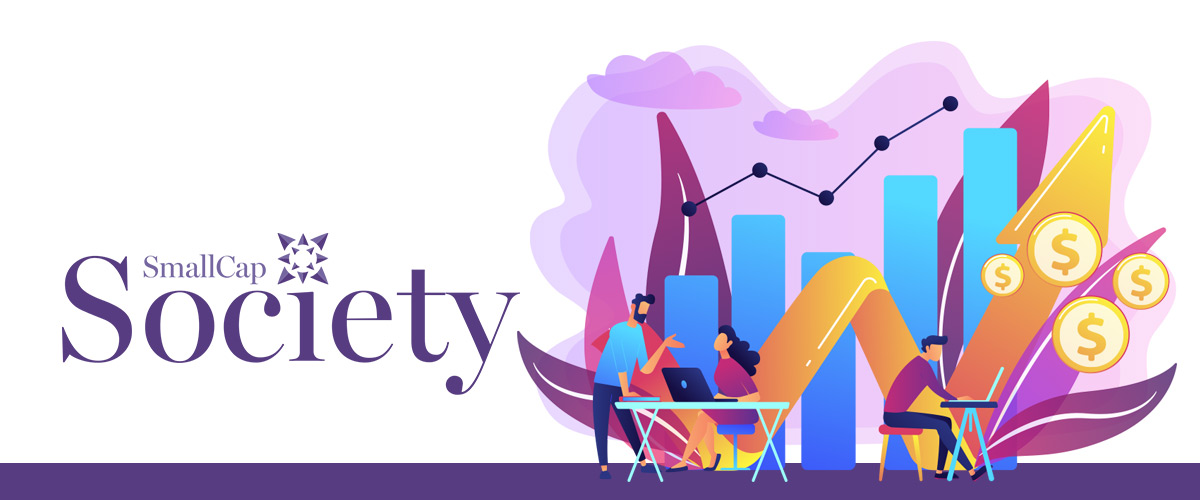 Society Picks of The Week

Nowigence Inc.
Nowigence Inc. is a fast-growing SaaS (Software-as-a-Service) company that develops and sells a ready-to-use artificial intelligence (AI) platform called Pluaris™ that automates reading and analysis of textual data. Individuals, teams, and enterprises can now quickly distill knowledge buried in narrative-intensive documents instantaneously from various data sources, both public and private.

Pluaris is created for those who want to read more in less time. It is a Personal Knowledge Management (PKM) tool that generates an annotated data feed based on your topics of interest and automatically creates a permanent personal knowledge base from your feed and private uploads. It has human-like capabilities for comprehending textual data. It summarizes, provides precise answers to questions asked, analyzes different data perspectives, discovers new connections, creates organized nested notes, and allows teams to work collaboratively by sharing in real-time from anywhere in the world to draw informed conclusions.

By integrating state-of-the-art data processing techniques in an intuitive interface at an affordable subscription price, Nowigence puts the power of data science in the hands of consumers. It helps individuals, teams, and organizations to quickly build expertise on one or multiple topics by generating a trove of critical information.

Nowigence targets two user types that rely heavily on fast and accurate research as primary adopters of the Pluaris platform. The first is knowledge workers of all kinds – anyone whose job is to "think for a living" like marketing professionals, researchers, legal professionals, academics, journalists, editors, scientists, and other professionals. The second are individual users who are life-long learners, hobbyists, and enthusiasts of all stripes.

Rather than spending time reading information to gain knowledge from one source at a time, users of Pluaris can gain knowledge from hundreds or thousands of sources in seconds. Keyword-based search-and-retrieval applications don't open documents, nor read their content, nor extract key points, conduct cause and effect analysis or answer questions specifically. Pluaris includes all those features and goes one step further, with its semantic capabilities to empower users with interpretations of retrieved information. Nowigence estimates this feature alone can save typical researchers between one and three hours per workday. The platform also reduces "noise" by extracting only important and relevant information on every topic being monitored or researched. This helps cut down on information overload, a major source of workplace stress.

Investment Considerations
Nowigence Inc. is the creator of Pluaris™, an off-the shelf, cloud-based, artificial intelligence (AI) platform that automates reading and analysis of textual data.
Its patentable, proprietary AI technologies automatically read data from hundreds of millions of documents in seconds with human-level comprehension and understanding of text.
Even from its early days, Nowigence attracted users from major corporations, thereby not only earning moderate revenues but also getting feedback during product development.
The company's business is global. It has a wholly owned subsidiary in India focusing on sales, marketing, business development, and technology support.
While most other products are tailored for a specific use case, Pluaris was developed as an adaptive learning platform, offering features and flexibility to appeal to multiple target markets.
Most competitors belong to the service industry or are consultants, providing manpower to custom-develop solutions from scratch for clients. Gartner reports that 85% of such solutions fail.
State-of-the-art AI algorithms combined with an intuitive user interface and "no code" technical requirement ensures almost any consumer can derive value from Pluaris immediately and with no specialized training.
The company's most meaningful and proprietary IP is around machine learning and natural language processing. These tools have been and are continuing to be developed and enhanced.
Nowigence operates in the rapidly growing cognitive computing and personal knowledge management (PKM) markets. The PKM market opportunity is over $1 trillion, the cognitive computing market alone was valued at $8.87 billion in 2018 and is projected to reach a value of $87.39 billion by 2026, growing at a CAGR of 31.6% from 2019 to 2026.
The members of the management team are highly experienced, with over two decades of experience each in building successful technology companies.
- Recent Coverage -
InvestorNewsBreaks – Nowigence's Pluaris App Helps Synthesize, Present Information to College Students in Easily Understandable Way
December 14, 2021

Nowigence, which is working to simplify the challenges of learning, believes it has created a solution to bring order to information overload for college students. The company's cloud-based app, Pluaris, allows individuals, teams and enterprises to quickly distill knowledge from massive amounts of public and private textual data. This positions the platform for opportunity in an era of information excess and where the decline in reading abilities in America is well-documented. According to the update, two-thirds of fourth- and eighth-graders did not meet the standards for the National Assessment of Educational Progress' reading standards in 2019, and the situation does not improve once students reach high school. The average reading score for high school seniors declined between 2015 and 2019, with only 37% of seniors reaching or exceeding the math and reading benchmarks that would indicate they were ready for first-year university classes. "With deep reading, especially at the college level, becoming more challenging, there is an increasing demand by students for AI technology that can synthesize information and present it to them in an easily understandable way," Nowigence founder and CEO Anoop Bhatia said in the news release. "We believe that our technology, Pluaris, is what students need, and this can help to change the reality that 30% of the college dropout rate comes from freshmen who leave before their sophomore year. Simply put, Pluaris can help more students stay in school."
---
---

American Cannabis Partners
American Cannabis Partners (ACP) is a multi-state cannabis company with 560,000 square feet of licensed canopy space for cultivation and one retail license. The company is nationally headquartered in Trinity County of Northern California's Emerald Triangle.

ACP is focused on three complementary business segments: real estate, acquisition & development of proprietary assets, and ongoing cultivation operations. Led by a seasoned management team with 30+ years of canna-business experience, ACP's strategy is to capture opportunities in real estate and licensing in states that have recently passed cannabis legalization legislation, thereby equipping the company to capitalize on Federal interstate commerce opportunities.

Through its current cultivation operations, ACP supplies approximately 80% of its whole flower products for manufacturing, distribution and retail licenses. With the remaining 20%, the company supplies its proprietary strains to select California distributors and its own Michigan retail location under its exclusive in-house brand, ZÜK.

History of American Cannabis Partners

In 2014, Stephen Jordan, President of ACP, took on the Director of Operations position for a U.S.-based company operating in the Jamaican cannabis space. Over the course of his three-year tenure in this role, Jordan developed a number of relationships that would help serve as the basis of American Cannabis Partners.

One such relationship was with Junior Gordon, a cultivation lead grower from Jamaica's Westmoreland Parish. Jordan immediately saw the value of Gordon's unique skillset and credentials, and Gordon recognized Jordan's heartfelt vision of bringing Jamaican culture to the rapidly developing U.S. cannabis space.

Guided by that mission, ACP's unchanging goal is to improve the lives of individuals through cannabis and business.

Investment Considerations
American Cannabis Partners (ACP) is a multi-state operating cannabis company headquartered in Trinity County of Northern California's Emerald Triangle.
ACP supplies multiple forms of raw product at wholesale prices for manufacturing, distribution and retail licensees.
The company's wholly owned in-house brand, ZÜK, is available through ACP's retail location in Michigan, as well as select California suppliers.
Michigan cannabis industry sales reached $984.7 million in 2020, according to data from the Michigan Marijuana Regulatory Agency, with recreational sales making up more than half of the total.
California cannabis industry sales hit $4.4 billion in 2020, marking a year-over-year increase of 57%, according to MJBizDaily.
The management team for ACP is comprised of industry leaders in organic farming, financial services and cultivation, with 30+ years of canna-business experience.
- Recent Coverage -
American Cannabis Partners' Vertically Integrated Business Model Holds It in Good Stead as Global Supply Disruptions Hit the Cannabis Industry
January 3, 2022
Global supply chain disruptions are set to spread to the North American cannabis market
Supply shortages are already being felt in the manufacture of vaping devices and specialty packaging with rising concerns that these could extend to raw cannabis flower supply
American Cannabis Partners has distinguished itself through both a strict focus on a vertically integrated business model as well as through its adherence to unique Jamaican cultivation techniques
The company now has plans to expand operations to a third state in 2022 and a fourth state by 2024
A shortage of Nutella and new automobiles, higher gas prices, and delayed deliveries on Christmas presents can all be linked to ongoing and major disruptions in the global supply chain. However, and in a largely unforeseen twist, shortages have now extended to the North American cannabis market. Rolling power outages in China, incessant shipping disruptions and the upcoming Chinese Lunar New Year holiday are increasingly set to play havoc on the global cannabis supply chain. The shortages and resulting impact on cannabis supply has led to a greater premium being placed on vertically integrated producers, with American Cannabis Partners ("ACP") — a multi-state 100% organic cannabis cultivation company headquartered within Northern California's Emerald Triangle — a key proponent of the business model.
Interact with SmallCapSociety Members
Network Partner Spotlights

- And -

About SmallCapSociety
Our focus is on micro- and small-cap companies spanning a range of industries and stages of development. The stocks that catch our attention feature the products, services, management teams and business plans required to thrive in today's markets. For the knowledgeable investor, the small-cap space represents huge potential, but keeping abreast of the latest happenings in specific industry sectors and niches is essential to optimizing long-term returns. We're not interested in selling snake oil or touting the so-called "hottest" stocks. We're all about giving you the tools and information needed to uncover ground-floor plays that are ripe for big-time moves.
Newsletter archives and disclaimers available at: www.smallcapsociety.com