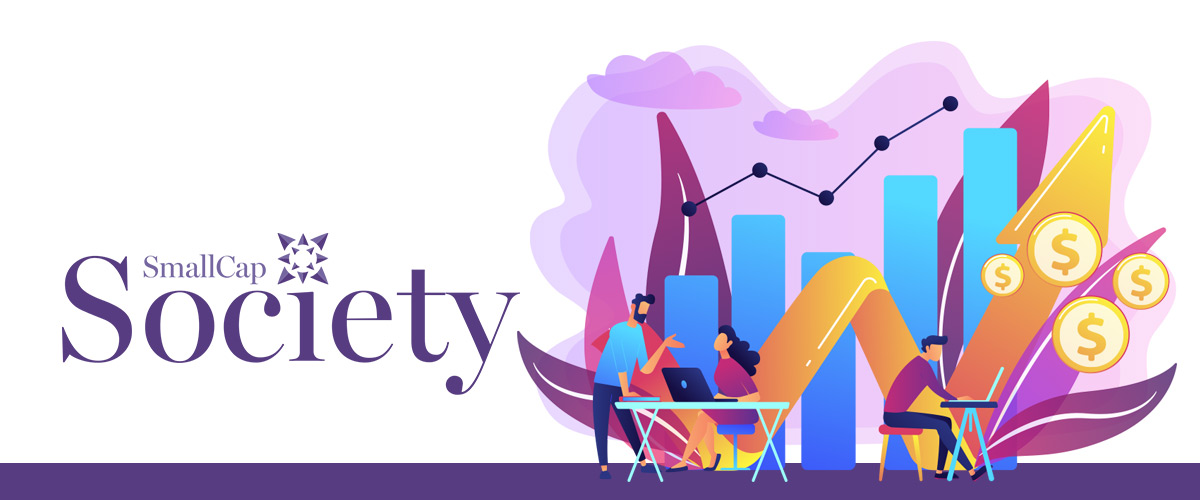 Society Picks of The Week

reAlpha
reAlpha is the Robinhood of Airbnb investments, representing the intersection of modern technology and lasting assets. A new wave of investment opportunities in real estate has emerged, and Airbnb short-term rentals are changing hospitality and travel on a global scale. Previously, only accredited investors have had access to the best real estate deals, but reAlpha is democratizing this lucrative new model, empowering anyone to generate wealth as a reAlpha member. reAlpha uses its proprietary, disruptive technologies to level the playing field, unraveling the industry's high barriers to entry and bringing the power of real estate investing to the "99 percent."

The company's unique model allows investors to benefit from both the superior returns of short-term rental income and increases in property value through renovation and appreciating markets. reAlpha likens this double investment return to seeing two desserts on a dinner menu and ordering both.

The company seeks to open up access to real estate investing by letting regular people buy fractional ownership of short-term rentals using reAlpha's smartphone app. The reAlpha app simplifies the real estate investing process. In the app, investors can check out the company's most current properties offered for investment. If they choose to invest, they become members of a syndicate invested in a specific short-term rental property. Syndicate members receive quarterly dividend payments from rental revenue generated by the property in which they invested. The reAlpha model merges the most historically stable asset – real estate – with technology and the sharing-economy business model of the future – Airbnb.

The company handles all property management functions and believes short-term rentals are no longer purely transactional and occupancy-driven. reAlpha reimagines the entire guest experience end-to-end to make sure the reAlphaHouse is the ultimate on-demand rental property. The company plans to implement various technologies, including smart locks, voice-activated electronics, home automation systems, and innovative furnishings, to create an unparalleled guest experience. When guests have exceptional stays, investors enjoy maximized profits.

Investment Considerations
The company has the ability to rent out properties on Airbnb at scale.
reAlpha has raised more than $6 million in two funding rounds led by $1.3 billion real estate group Crawford Hoying.
As of July 2021, reAlpha is testing the waters on a Reg A public offering to raise $75 million.
The company plans to spend $1.5 billion to acquire short-term rental properties.
reAlpha's use of technology and relationships with lending institutions allow it to analyze thousands of properties per minute and purchase hundreds of properties at a time.
reAlpha forecasts annual revenue of $434 million by 2025.
The total asset value of the global short-term rental property market is estimated at $1.2 trillion.
- Recent Coverage -
reAlpha Announces New Partnership with Title First Agency
reAlpha, a cutting-edge technology company empowering everyone to invest in the $1.2 trillion short-term rental market, is proud to announce its new partnership with Title First Agency, one of the largest independent title agencies in the nation. The partnership with Title First will allow reAlpha to simplify and streamline its large-scale property acquisition process. Title First Agency is a nationwide resource for title insurance and real estate settlement services. As a newly acquired division of Stewart Title, they have a footprint in every state and metropolitan area in the United States, in addition to 20 other countries.
---
---

Streamlytics
Streamlytics provides ethical, people-powered data, spanning millions of data points from today's fastest growing communities across the United States. The company unlocks the power of actual data usage, reflective of how people create data today – simultaneously across all types of platforms, not by rigid panels or unethical tracking. By partnering with consumers across the nation, the company has gained unparalleled access to audiences' and shoppers' content consumption and purchasing patterns across Netflix, Google, Amazon and more.

Streamlytics' first consumer facing data acquisition app allows African American consumers to own their data through a data license, value their data with its proprietary data valuation algorithm, and get fairly paid for their data. The result is ethical data transactions and unmatched insight into the decisions that consumers are making across platforms. The company's data signals are not limited to purchase and content consumption. The breadth of activity spans fitness, health and universal mobility. The current archaic model of consumer data collection across many industries is to use second- or third-party assumptive data based on cookies or affinities, which has a high margin of error causing an enormous amount of waste in financial resources for client organizations. Streamlytics provides clear, accurate, full-spectrum data, delivering the true picture of a coveted consumer group's activity across their digital footprint.

Since its founding, the company's mission has been to disrupt the deceptive online data collection processes that have become commonplace. Streamlytics' drive to prioritize consumer data collection transparency and ethics has led to tremendous growth. The company recently announced it had reached a milestone of more than a quarter-billion data points. Streamlytics' impressive growth over the past year is largely due to expansion, adding platforms like Apple, Uber, Uber Eats, Postmates and others. The company's patent-pending data standard, Universal Data Interchange Format (UDIF), powers the unification of cross-platform data sources and formats into a single unified data format. Streamlytics leads the industry in consumer data unification, which is increasingly valuable as companies look to navigate away from third-party data solutions and integrate ethical first-party data across corporate strategy, product innovation, artificial intelligence, marketing and more.

Investment Considerations
Streamlytics helps consumers get paid for their data through its proprietary Data Valuation algorithm.
The company is the largest first-party provider of African American data.
Streamlytics has a patent-pending new data standard, the Universal Data Interchange Format, that powers the company's data unification.
The global alternative data market was valued at $1.06 billion in 2019 and is expected to grow at a CAGR of 40.1% to reach more than $8 billion by 2027.
The global artificial intelligence market was valued at $62.35 billion in 2020 and is expected to achieve a CAGR of 40.2% from 2021 to 2028.
Streamlytics is a minority-owned, women-led company.
The company's founder is one of Fast Company's 100 Most Creative, Inc. Magazine's Female Founders 100, ADWEEK's Women Trailblazers, Goldman Sachs 100 Most Intriguing Entrepreneurs, and Business Insiders' 25 Most Influential African Americans in Technology.
- Recent Coverage -
InvestorNewsBreaks – Streamlytics Hits 1 Billion Data-Point Milestone
Streamlytics, the largest first-party data provider of African American cross-platform activity, has hit another key target in its meteoric rise to provide data. The company announced that it hit 1 billion ethically sourced data points from today's most used platforms. The company has seen remarkable growth this year, beginning with 58 million data points and then reaching 175 million data points by quarter two. In July the company hit a quarter-billion data points and then proceeded to more than double that number by early September. The company noted that September numbers alone represented a 60% increase over August numbers with almost 100 million new data points processed. Streamlytics is emerging as a leader in community-driven data, a new category created in response to companies and consumers looking for privacy-first solutions. "As part of our growth strategy in 2021, we've increased the amount of data processed significantly, continuing to make us the largest first-party provider of African American data," said Streamlytics founder and CEO Angela Benton. "Increasingly, conversations on the importance of data privacy have become commonplace. But few companies have actively acquired, unified and anonymized data at this scale in a spirit of inclusiveness for communities while supporting business growth. We're excited to lead and witness this rapidly expanding and changing space."
Interact with SmallCapSociety Members
Network Partner Spotlight

About SmallCapSociety
Our focus is on micro- and small-cap companies spanning a range of industries and stages of development. The stocks that catch our attention feature the products, services, management teams and business plans required to thrive in today's markets. For the knowledgeable investor, the small-cap space represents huge potential, but keeping abreast of the latest happenings in specific industry sectors and niches is essential to optimizing long-term returns. We're not interested in selling snake oil or touting the so-called "hottest" stocks. We're all about giving you the tools and information needed to uncover ground-floor plays that are ripe for big-time moves.
Newsletter archives and disclaimers available at: www.smallcapsociety.com