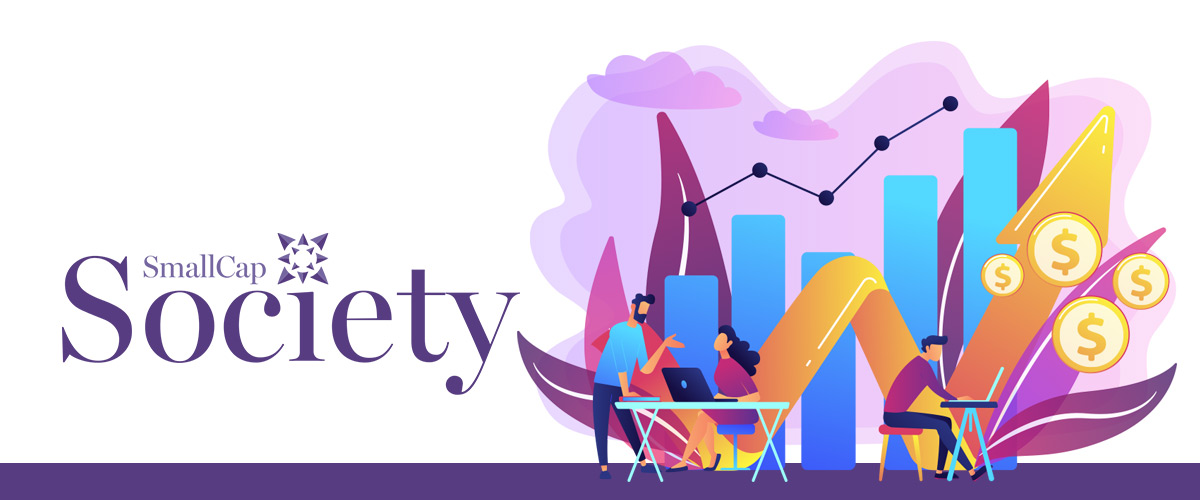 Society Picks of The Week

Nowigence Inc.
Nowigence Inc. is a fast-growing SaaS (Software-as-a-Service) company that develops and sells a ready-to-use artificial intelligence (AI) platform called Pluaris™ that automates reading and analysis of textual data. Individuals, teams, and enterprises can now quickly distill knowledge buried in narrative-intensive documents instantaneously from various data sources, both public and private.

Pluaris is created for those who want to read more in less time. It is a Personal Knowledge Management (PKM) tool that generates an annotated data feed based on your topics of interest and automatically creates a permanent personal knowledge base from your feed and private uploads. It has human-like capabilities for comprehending textual data. It summarizes, provides precise answers to questions asked, analyzes different data perspectives, discovers new connections, creates organized nested notes, and allows teams to work collaboratively by sharing in real-time from anywhere in the world to draw informed conclusions.

By integrating state-of-the-art data processing techniques in an intuitive interface at an affordable subscription price, Nowigence puts the power of data science in the hands of consumers. It helps individuals, teams, and organizations to quickly build expertise on one or multiple topics by generating a trove of critical information.

Nowigence targets two user types that rely heavily on fast and accurate research as primary adopters of the Pluaris platform. The first is knowledge workers of all kinds – anyone whose job is to "think for a living" like marketing professionals, researchers, legal professionals, academics, journalists, editors, scientists, and other professionals. The second are individual users who are life-long learners, hobbyists, and enthusiasts of all stripes.

Rather than spending time reading information to gain knowledge from one source at a time, users of Pluaris can gain knowledge from hundreds or thousands of sources in seconds. Keyword-based search-and-retrieval applications don't open documents, nor read their content, nor extract key points, conduct cause and effect analysis or answer questions specifically. Pluaris includes all those features and goes one step further, with its semantic capabilities to empower users with interpretations of retrieved information. Nowigence estimates this feature alone can save typical researchers between one and three hours per workday. The platform also reduces "noise" by extracting only important and relevant information on every topic being monitored or researched. This helps cut down on information overload, a major source of workplace stress.

Investment Considerations
Nowigence Inc. is the creator of Pluaris™, an off-the shelf, cloud-based, artificial intelligence (AI) platform that automates reading and analysis of textual data.
Its patentable, proprietary AI technologies automatically read data from hundreds of millions of documents in seconds with human-level comprehension and understanding of text.
Even from its early days, Nowigence attracted users from major corporations, thereby not only earning moderate revenues but also getting feedback during product development.
The company's business is global. It has a wholly owned subsidiary in India focusing on sales, marketing, business development, and technology support.
While most other products are tailored for a specific use case, Pluaris was developed as an adaptive learning platform, offering features and flexibility to appeal to multiple target markets.
Most competitors belong to the service industry or are consultants, providing manpower to custom-develop solutions from scratch for clients. Gartner reports that 85% of such solutions fail.
State-of-the-art AI algorithms combined with an intuitive user interface and "no code" technical requirement ensures almost any consumer can derive value from Pluaris immediately and with no specialized training.
The company's most meaningful and proprietary IP is around machine learning and natural language processing. These tools have been and are continuing to be developed and enhanced.
Nowigence operates in the rapidly growing cognitive computing and personal knowledge management (PKM) markets. The PKM market opportunity is over $1 trillion, the cognitive computing market alone was valued at $8.87 billion in 2018 and is projected to reach a value of $87.39 billion by 2026, growing at a CAGR of 31.6% from 2019 to 2026.
The members of the management team are highly experienced, with over two decades of experience each in building successful technology companies.
- Recent Coverage -
InvestorNewsBreaks – Nowigence Inc. Simplifying Challenges of Learning
Nowigence has developed an innovative artificial intelligence ("AI") platform called Pluaris(TM) that enables users to choose what information they want to receive and then delivers that information most effectively. "Pluaris is a proprietary, easy-to-use platform that assists users with reading and analyzing textual data. The platform is for those who want to automate the way they read, gather, learn, and recall information. Each feature of Pluaris is designed to accelerate the way we learn and improves the process of sharing knowledge with one another," explains a recent article. "Pluaris generates an annotated data feed based on specified topics of interest and then automatically creates a permanent personal knowledge from a user's feed and private uploads. The app has human-like capabilities for comprehending textual data and providing concise summaries and precise answers to questions, while also analyzing different data perspectives, discovering new connections, creating organized, nested notes, and allowing teams to work together by sharing in real-time from anywhere in the world. Nowigence is focused on simplifying the challenges of learning."
---
---

DealMaker
DealMaker is the leading technology solution for companies looking to raise capital faster and more efficiently. Companies of all sizes – from startups to blue chips – use DealMaker to launch and market their offerings to investors across the globe.

DealMaker is the only complete solution for companies raising capital, providing a seamless investor experience and a complete deal CRM with real-time data and analytics, as well as investor management and engagement tools. Companies using DealMaker complete their raises up to 75% faster and over 80% cheaper than traditional methods of capital raising.

Since its founding in 2017, nearly 1,000 capital raises have been completed on DealMaker, including some of the most successful raises in the past three years.

DealMaker has offices in Toronto, Ontario, and Tampa, Florida.

Solutions for Any Type of Capital Raise

A Seamless Investor Journey

Whether investors start their journey by clicking an 'Invest Now' link or by receiving a custom email invitation, DealMaker leverages a proprietary question flow that allows investors to complete their subscription agreement in minutes as opposed to hours.

DealMaker digitizes and breaks down the subscription agreement into its core components to ensure investors are only answering the questions relevant to them. This helps to guarantee that investments are secured at the time of interest and with no deficiencies. Companies raising on DealMaker have significantly lower costs, as much as 90% less, due to the elimination of document review and back-and-forth.

Investment Considerations
Dealmaker boasts over three years in the market, with a consistent track record of triple-digit year-over-year growth and 30+ deals launched on its platform every month.
The company is committed to delivering transformational innovation to the capital markets.
Its robust, market leading technology is adaptable to client needs and strategically designed for growth into new markets and deal types.
Dealmaker is ideally positioned to capitalize on the rapid growth and transformation of the capital markets, particularly in Reg A+, CF and 506c and 506b, as well as internationally.
The company is led by a seasoned management team supported by a network of experienced advisors.
- Recent Coverage -
InvestorNewsBreaks – DealMaker CEO Featured on 'Gamechangers LIVE'
DealMaker, the leading technology solution for companies looking to raise capital faster and more efficiently, was featured in a recent episode of Gamechangers LIVE, a podcast series that shines a spotlight on individuals who are gamechangers in their fields and shares perspective on their journeys, mindsets, struggles and successes in an effort to inspire and inform listeners. Rebecca Kacaba , co-founder and CEO of DealMaker, joined the broadcast, hosted by Executive Coach and Speaker Sergio Tigera, to discuss her professional background and her journey to co-founding DealMaker. "I was practicing law on Bay Street for over 10 years — taking companies public, doing acquisitions and, of course, a lot of funding rounds. My co-founder, Mat [Goldstein] was practicing in a similar capacity on Wall Street, and what we saw on both sides of the border in conjunction with the JOBS Act coming out was that there was a lot of paper chasing happening and founders paying their law firms to do work that wasn't really that high value and was costing companies and entrepreneurs more than it should've been," said Kacaba. "We decided it was an area — with the JOBS Act and Regulation A+ coming out — that was ripe for technology, so we set about to build that technology."
Interact with SmallCapSociety Members
Network Partner Spotlights

- And -

About SmallCapSociety
Our focus is on micro- and small-cap companies spanning a range of industries and stages of development. The stocks that catch our attention feature the products, services, management teams and business plans required to thrive in today's markets. For the knowledgeable investor, the small-cap space represents huge potential, but keeping abreast of the latest happenings in specific industry sectors and niches is essential to optimizing long-term returns. We're not interested in selling snake oil or touting the so-called "hottest" stocks. We're all about giving you the tools and information needed to uncover ground-floor plays that are ripe for big-time moves.
Newsletter archives and disclaimers available at: www.smallcapsociety.com