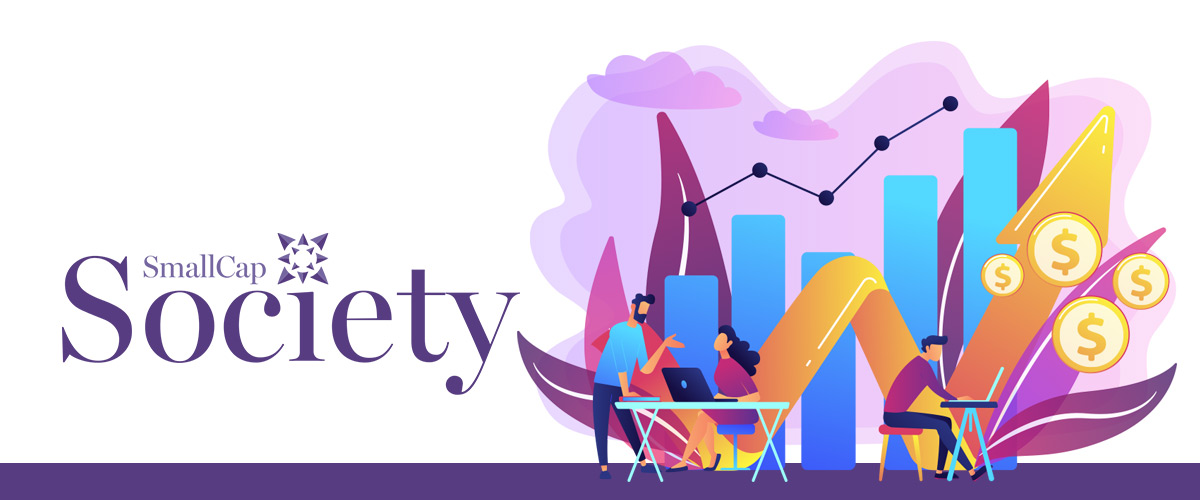 Society Picks of The Week

American Cannabis Partners
American Cannabis Partners (ACP) is a multi-state cannabis company with 560,000 square feet of licensed canopy space for cultivation and one retail license. The company is nationally headquartered in Trinity County of Northern California's Emerald Triangle.

ACP is focused on three complementary business segments: real estate, acquisition & development of proprietary assets, and ongoing cultivation operations. Led by a seasoned management team with 30+ years of canna-business experience, ACP's strategy is to capture opportunities in real estate and licensing in states that have recently passed cannabis legalization legislation, thereby equipping the company to capitalize on Federal interstate commerce opportunities.

Through its current cultivation operations, ACP supplies approximately 80% of its whole flower products for manufacturing, distribution and retail licenses. With the remaining 20%, the company supplies its proprietary strains to select California distributors and its own Michigan retail location under its exclusive in-house brand, ZÜK.

History of American Cannabis Partners

In 2014, Stephen Jordan, President of ACP, took on the Director of Operations position for a U.S.-based company operating in the Jamaican cannabis space. Over the course of his three-year tenure in this role, Jordan developed a number of relationships that would help serve as the basis of American Cannabis Partners.

One such relationship was with Junior Gordon, a cultivation lead grower from Jamaica's Westmoreland Parish. Jordan immediately saw the value of Gordon's unique skillset and credentials, and Gordon recognized Jordan's heartfelt vision of bringing Jamaican culture to the rapidly developing U.S. cannabis space.

Guided by that mission, ACP's unchanging goal is to improve the lives of individuals through cannabis and business.

Current Operations

Since its founding in 2018, privately-owned American Cannabis Partners has established a foothold in two key U.S. cannabis markets – California and Michigan. In total, the company has acquired 12 cannabis licenses, including 20,000 sq. ft. of cultivation licenses in California and 540,000 sq. ft. of cultivation licenses & one retail license in Michigan.

ACP's IP portfolio features three proprietary strains sold exclusively through the company's wholly owned ZÜK brand, as well as proprietary data collection and mining systems supporting its cultivation and retail operations.

Investment Considerations
American Cannabis Partners (ACP) is a multi-state operating cannabis company headquartered in Trinity County of Northern California's Emerald Triangle.
ACP supplies multiple forms of raw product at wholesale prices for manufacturing, distribution and retail licensees.
The company's wholly owned in-house brand, ZÜK, is available through ACP's retail location in Michigan, as well as select California suppliers.
Michigan cannabis industry sales reached $984.7 million in 2020, according to data from the Michigan Marijuana Regulatory Agency, with recreational sales making up more than half of the total.
California cannabis industry sales hit $4.4 billion in 2020, marking a year-over-year increase of 57%, according to MJBizDaily.
The management team for ACP is comprised of industry leaders in organic farming, financial services and cultivation, with 30+ years of canna-business experience.
- Recent Coverage -
American Cannabis Partners Eyeing Federal Landscape as 2022 Looms Large for Cannabis Legislation
February 22, 2022
Four cannabis bills introduced on federal level indicates import to government leaders.
Increased compromise, bipartisanship could lead to significant changes.
ACP is strengthening position in the sector, currently operating in two states that have passed legislation approving the substance.
Federal cannabis reform has been a roller coaster ride over the past several years, with the introduction of several bills raising hopes for legislative support, especially with a change in the White House seeming to create a more cannabis-friendly atmosphere. But 2021 didn't bring the much-anticipated change, and many companies operating in the space, including American Cannabis Partners ("ACP"), are looking for this year to be different.
---
---


StorEn Technologies Inc.
StorEn Technologies Inc. delivers proprietary vanadium flow batteries aimed at revolutionizing the world of residential and industrial energy storage. With an expected life of 25 years and more than 15,000 cycles, the company's batteries satisfy market demand for efficient, durable and cost-effective energy storage, enabling self-consumption of self-produced electricity and the transition toward a carbon-free economy.

StorEn's growing intellectual property portfolio currently features four international PCT patents and five trademarks, securing its innovative IP in all major regions and countries in the world.

A Disruptive Approach to Energy Storage

StorEn's patent-pending all-vanadium flow battery technology offers a variety of benefits over existing lithium and lead acid batteries, including:
Eco-Friendly: StorEn vanadium flow batteries are 100% recyclable, featuring a 100% reusable electrolyte and low GHGs emissions.
Safe: The company's batteries are both non-flammable and non-explosive.
Cost Effective: StorEn's cost/kWh is comparable to that of lithium batteries, but its cost/cycle is up to four times lower than lithium batteries, thanks to the exceptional duration of over 25 years or 15,000 cycles.
Efficient: The company's vanadium flow battery technology offers the highest power density thanks to MULTIGRIDS™, +35% in energy storage capacity with the same volume and +5% round-trip efficiency in harsh climate thanks to its proprietary THERMASTABLE™ geothermal design. StorEn's solution is also virtually maintenance-free, leveraging its proprietary RESAFE™ and EQUILEVELS™ technologies.
StorEn batteries are modular and configurable in either 20kWh or 30kWh versions sharing the same Power Module, ensuring that customers only pay for the energy capacity they really need. The ability to connect additional modules allows for maximum flexibility.

Investment Considerations
StorEn Technologies Inc. delivers proprietary vanadium flow batteries offering a variety of benefits over existing lithium and lead acid batteries.
The company's growing intellectual property portfolio currently features four international PCT patents and five trademarks.
The total investment in the company's technology has exceeded $2 million.
StorEn secured a $500,000 order to provide 30 kWh vanadium flow batteries to a renewable hydrogen plant at Queensland University of Technology in Australia.
The global battery energy storage market is forecast to reach $19.74 billion by 2027, recording a CAGR of 20.4% from 2020 to 2027.
StorEn is led by an executive team with decades of experience in the vanadium flow battery industry, including two previous startups exited to listed buyers.
- Recent Coverage -
StorEn Technologies Inc. Gains Attention as Developer of Innovative Vanadium Flow Batteries
Company ranked as one of 50 most innovative New York-Based energy-management companies and startups
Companies were selected based on exceptional performance in innovation, growth, management or societal impact
StorEn also cited as partner with organization investigate battery storage options and increase the lifetime of redox flow batteries
StorEn Technologies, a developer of evolutionary vanadium flow batteries with a disruptive patent-pending, all-vanadium flow battery technology, was recently listed as one of the 50 Most Innovative New York Based Energy Management Companies & Startups by Futurology Inc. (https://ibn.fm/4VXZR). In addition, the company also garnered some attention from the Graphene Council, which called out the company in an article touting a surprise ingredient discovered in the search for improved electricity grid capacity (https://ibn.fm/iJ2wA).
Interact with SmallCapSociety Members
Network Partner Spotlights

- And -

About SmallCapSociety
Our focus is on micro- and small-cap companies spanning a range of industries and stages of development. The stocks that catch our attention feature the products, services, management teams and business plans required to thrive in today's markets. For the knowledgeable investor, the small-cap space represents huge potential, but keeping abreast of the latest happenings in specific industry sectors and niches is essential to optimizing long-term returns. We're not interested in selling snake oil or touting the so-called "hottest" stocks. We're all about giving you the tools and information needed to uncover ground-floor plays that are ripe for big-time moves.
Newsletter archives and disclaimers available at: www.smallcapsociety.com