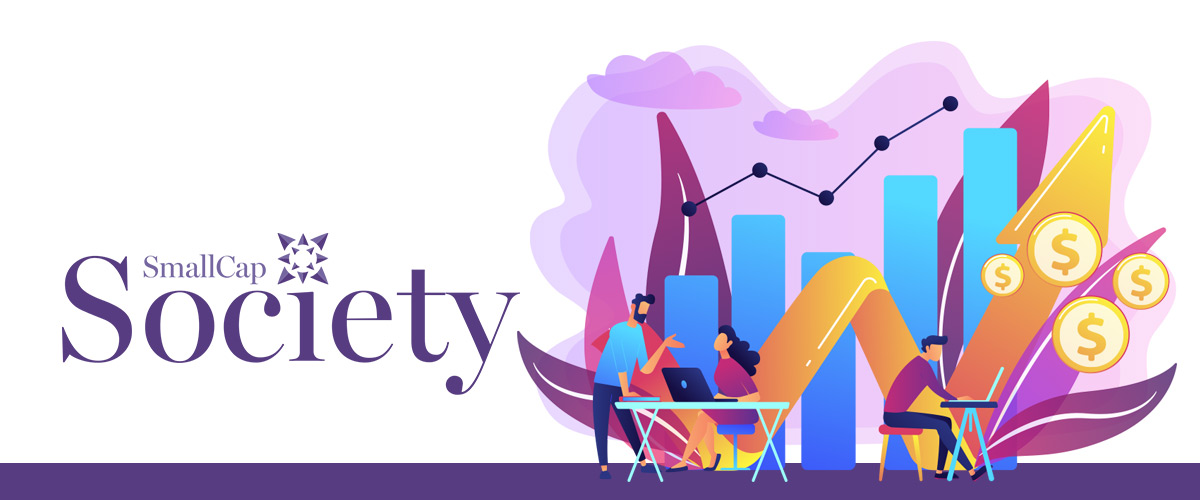 Society Picks of The Week

reAlpha
reAlpha is the Robinhood of Airbnb investments, representing the intersection of modern technology and lasting assets. A new wave of investment opportunities in real estate has emerged, and Airbnb short-term rentals are changing hospitality and travel on a global scale. Previously, only accredited investors have had access to the best real estate deals, but reAlpha is democratizing this lucrative new model, empowering anyone to generate wealth as a reAlpha member. reAlpha uses its proprietary, disruptive technologies to level the playing field, unraveling the industry's high barriers to entry and bringing the power of real estate investing to the "99 percent."

The company's unique model allows investors to benefit from both the superior returns of short-term rental income and increases in property value through renovation and appreciating markets. reAlpha likens this double investment return to seeing two desserts on a dinner menu and ordering both.

The company seeks to open up access to real estate investing by letting regular people buy fractional ownership of short-term rentals using reAlpha's smartphone app. The reAlpha app simplifies the real estate investing process. In the app, investors can check out the company's most current properties offered for investment. If they choose to invest, they become members of a syndicate invested in a specific short-term rental property. Syndicate members receive quarterly dividend payments from rental revenue generated by the property in which they invested. The reAlpha model merges the most historically stable asset – real estate – with technology and the sharing-economy business model of the future – Airbnb.

The company handles all property management functions and believes short-term rentals are no longer purely transactional and occupancy-driven. reAlpha reimagines the entire guest experience end-to-end to make sure the reAlphaHouse is the ultimate on-demand rental property. The company plans to implement various technologies, including smart locks, voice-activated electronics, home automation systems, and innovative furnishings, to create an unparalleled guest experience. When guests have exceptional stays, investors enjoy maximized profits.

Investment Considerations
The company has the ability to rent out properties on Airbnb at scale.
reAlpha has raised more than $6 million in two funding rounds led by $1.3 billion real estate group Crawford Hoying.
As of July 2021, reAlpha is testing the waters on a Reg A public offering to raise $75 million.
The company plans to spend $1.5 billion to acquire short-term rental properties.
reAlpha's use of technology and relationships with lending institutions allow it to analyze thousands of properties per minute and purchase hundreds of properties at a time.
reAlpha forecasts annual revenue of $434 million by 2025.
The total asset value of the global short-term rental property market is estimated at $1.2 trillion.
- Recent Coverage -
InvestorNewsBreaks – reAlpha's Distinctive Focus to Tap Opportunity in Short-Term Rental Market Featured in WSJ Article
March 3, 2022

reAlpha, a cutting-edge technology company with a goal to empower everyone with the ability to invest in the $1.2 trillion short-term rental market, was featured in a recent article published by The Wall Street Journal. The piece, written by Konrad Putzier, discusses the latest trend of turning to investments in vacation homes in a bid to cash in on surging demand as more people choose to work from remote locations and as leisure travel continues to heat up.

Among those taking part is New York-based investment firm Saluda Grade, which, together with short-term-rental operator AvantStay Inc., is launching a venture to buy about $500 million in homes. According to the article, Andes STR, a startup that buys and manages short-term-rental homes on behalf of investors, also recently entered a deal with Chilean investment firm WEG Capital to buy roughly $80 million of properties in the U.S.
---
---


Nowigence Inc.
Nowigence Inc. is an innovative software-as-a-service ("SaaS") company focused on developing and bringing to market Pluaris™ — a comprehensive, ready-to-use artificial intelligence ("AI") platform. Pluaris delivers the combined power of an intelligent reader along with a smart search engine. It works 24/7 reading and analyzing relevant content as is being created in various public and private data sources on topics that one reads either because one enjoys them or because one needs to gather information to fulfill job tasks or other responsibilities.

A personal knowledge management ("PKM") tool, Pluaris is created for those who want to advance their competitiveness with the power of intelligent reading while searching for information. It accelerates the pace of problem-solving and decision-making. Pluaris is an end-to-end, fully automated, data-science product, offering data-at-scale capabilities mimicking the human process in their abilities to learn. It performs tasks that typically require human intensive activities when reading information from public and private data sources. It provides precise answers to questions asked, analyzes different perspectives, discovers new connections, and creates organized and nested notes. As a result, Pluaris allows teams to work collaboratively from anywhere in the world to share and draw informed conclusions.

Nowigence puts the power of data science into the hands of consumers through integrating state-of-the-art data processing techniques in an intuitive interface at an affordable subscription price. The Pluaris platform generates a trove of critical information to assist individuals, teams, and organizations to quickly build expertise. It reads and analyzes hundreds of pages in a few minutes wherein the data is transformed, linked, taxonomized, and optimized for storage and further trend analysis.

Investment Considerations
Nowigence Inc. is the creator of Pluaris™, an off-the shelf, cloud-based, artificial intelligence (AI) platform that automates intelligent reading while searching for information in real-time for large datasets.
Its patentable, proprietary AI technologies automatically read data from hundreds of millions of documents in seconds with human-level comprehension and understanding of text.
Even from its early days, Nowigence attracted users from major corporations, thereby not only earning moderate revenues but also getting feedback during product development.
The company's business is global, with its corporate office in Albany, New York, and tech centers in Charlotte, North Carolina and Noida, Uttar Pradesh (India).
While most other products are tailored for a specific use case, Pluaris was developed as an adaptive learning platform, offering features and flexibility to appeal to multiple target markets.
Most competitors belong to the service industry or are consultants, providing manpower to custom-develop solutions from scratch for clients; Gartner reports that 85% of such solutions fail.
State-of-the-art AI algorithms combined with an intuitive user interface and "no code" technical requirement ensure almost any consumer can derive value from Pluaris immediately and with no specialized training.
The company's most meaningful and proprietary IP is around machine learning and natural language processing; these tools have been and are continuing to be developed and enhanced.
Nowigence operates in the rapidly growing cognitive computing and personal knowledge management (PKM) markets, which have an estimated one billion users and are currently underserved.
The cognitive computing market was valued at $8.87 billion in 2018 and is projected to reach a value of $87.39 billion by 2026, growing at a CAGR of 31.6% from 2019 to 2026.
The members of the management team are highly experienced, with over two decades of experience each in building successful technology companies.
- Recent Coverage -
InvestorNewsBreaks – Nowigence Inc.'s Pluaris(TM) Enabling Users to Learn More in Less Time
March 18, 2022
Nowigence has developed an off-the-shelf, cloud-based, artificial intelligence ("AI") platform, called Pluaris(TM), that can successfully handle more than one task at a time. While a recent Forbes article declared multitasking might not be real, Nowigence's Pluaris is. "Relying on artificial intelligence rather than human intelligence, Pluaris can do a myriad of things simultaneously. The game-changing app automatically monitors public news sources for identified topics of interest while also gathering information together and providing summaries, extracting intelligence and creating graphical analysis. It's the ultimate multitasking platform," a recent article reads. "And while Pluaris automates reading and analysis of textual data, the app's users can focus on one thing: learning more in less time. The app simplifies the process of reading, studying and analyzing, allowing readers to stay on top of the information they need to know. Simplifying learning is what Nowigence is all about."
Interact with SmallCapSociety Members
Network Partner Spotlights

- And -

About SmallCapSociety
Our focus is on micro- and small-cap companies spanning a range of industries and stages of development. The stocks that catch our attention feature the products, services, management teams and business plans required to thrive in today's markets. For the knowledgeable investor, the small-cap space represents huge potential, but keeping abreast of the latest happenings in specific industry sectors and niches is essential to optimizing long-term returns. We're not interested in selling snake oil or touting the so-called "hottest" stocks. We're all about giving you the tools and information needed to uncover ground-floor plays that are ripe for big-time moves.
Newsletter archives and disclaimers available at: www.smallcapsociety.com