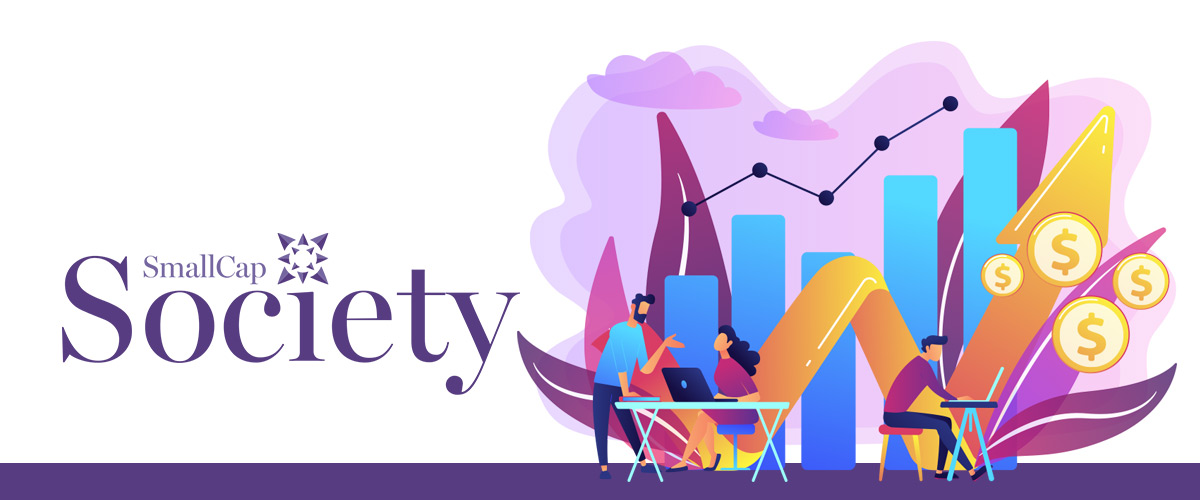 Society Picks of The Week

DigiMax Global Inc.
(CSE: DIGI) (OTC: DBKSF)
DigiMax Global Inc. (CSE: DIGI) (OTC: DBKSF) is an artificial intelligence technology and services company producing and leveraging predictive indicators across various industries and verticals.
The company offers financial, business, and human capital AI predictive solutions to businesses, institutions, and consumers to improve decision-making.
The DigiMax core solutions are:
CryptoHawk AI – CryptoHawk is a deep learning AI solution (SaaS) that monitors and analyzes live select cryptocurrencies and financial markets. The CryptoHawk AI solution is offered to retail clients as a monthly subscription. Generated data provides subscribers with price trend predictions for better investment strategies.
Cryptocurrency Hedge Fund – A long/short cryptocurrency hedge fund for high net worth, institutional, and family office clients was launched on September 1, 2021. The company's crypto hedge fund earns clients' management and overall performance fees.
Projected Personality Interpreter (PPI) – DigiMax solutions utilize AI to provide comparative insights for better hiring decisions, reduced employment attrition, improved workplace culture, and augmented human and financial predictive services by measuring and correlating personal attributes.
Navee Predict – DigiMax data scientists provide companies with the unprecedented power of enhancing decision-making by analyzing, detecting changes and forecasting patterns.
The company's team has extensive experience in finance, trading, machine learning (ML), neural language processing, AI, big data, and cryptocurrency technology. DigiMax leverages AI and its expert team to translate data into actionable predictive insights across the financial, business, and human dimensions, enhancing the decision-making capacity of organizations. DigiMax is an official IBM Watson partner with more than 30 years in data science and artificial intelligence.

Investment Considerations
DigiMax now has $18 million in growth financing, including investment from H.C. Wainwright.
The company has expanded product offerings scheduled for launch throughout the second half of 2021.
DigiMax has plans to acquire strategic technologies to spur further growth.
The company has an expert AI team in place.
The AI industry has a five-year CAGR of 18.4%, with revenues projected to reach $37.9 billion by 2024
- Recent Coverage -
InvestorNewsBreaks - DigiMax Global Inc.'s (CSE: DIGI) (OTC: DBKSF) CryptoHawk AI Achieves 4.9 Rating, 1K+ Downloads Within 2 Weeks of Launch
DigiMax (CSE: DIGI) (OTC: DBKSF), a company that provides artificial intelligence ("AI") and cryptocurrency technology solutions, announced that it has now surpassed 1,000 downloads of the mobile-app version of CryptoHawk AI. The app enjoys a 4.9 rating (with more than 150 reviews) on both Apple and Google App Stores within two weeks of its launch. "We truly believe we have one of the best crypto analytics tools available in the market today, and I offer a huge 'thank you' to everyone who has had a role to play in its development right from the beginning," said DigiMax CEO Chris Carl. "With an accelerating marketing effort that is now gaining traction on multiple fronts, and a growing number of influential relationships and partnerships, we are looking forward to even brighter days to come."
---
---

Sharing Services Global Corporation (SHRG)
Sharing Services Global Corporation (OTCQB: SHRG), formerly Sharing Services Inc., is a diversified company dedicated to maximizing shareholder value, operating two primary subsidiaries: Elepreneurs Holdings US, LLC, a direct-selling company, and Elevacity Holdings US, LLC, a products company. Headquartered in Plano, Texas, SHRG markets and distributes Elevate-branded health and wellness products through an independent sales force of distributors called Elepreneurs.
Proprietary Products
SHRG's current exclusive Elevate product offerings are marketed under the Elevacity brand, so named to signify the company's commitment to elevating lives.
The Elevate health and wellness product line consists of nutraceutical products that SHRG refers to as D.O.S.E., which stands for dopamine, oxytocin, serotonin and endorphins – all of which are key hormones proven to promote happiness and well-being.
Elevacity brand products are carefully formulated, chosen and designed to support a single objective: elevate the happiness and well-being of the consumer.

Investment Considerations
Diversified holding company specializing in the direct-selling industry and network marketing.
Direct selling in the United States represents $35.4 billion in retail sales in 2018, a 1.3% increase from 2017. Global direct-selling revenues hit $182 billion.
Employs unique Blue Ocean Strategy to empower entrepreneurs and engage a paradigm shift in business leadership across a wide range of sectors.
Exclusive line of health and wellness products consists of anti-aging skin care, functional beverages and natural supplements, all based on the company's exclusive D.O.S.E. product formulation of four hormones designed to promote happiness and well-being.
Cumulative sales revenues hit $169 million since the December 2017 launch of Elevate products through the Elepreneurs and Elevacity subsidiaries.
- Recent Coverage -
InvestorNewsBreaks - Sharing Services Global Corporation (SHRG) Poised for Opportunity in Multibillion Industry
Sharing Services Global Corporation (OTCQB: SHRG), formerly Sharing Services Inc., was featured as a promising opportunity in the direct selling space in a letter to shareholders issued today by DSS Inc. (NYSE American: DSS). "One of our more exciting developments of the past year was in our direct selling segment, a $170 billion industry with high margins and net profits exploding with the shift to in-home shopping (catalyzed by the ongoing COVID-19 pandemic) and the evolution of the gig economy," the letter issued by DSS CEO Frank D. Heuszel reads. In it, he further expands on the company's December 2021 investment in Sharing Services Global, stating, "we gained controlling interest with nearly 60% ownership. The SHRG platform leverages the capabilities and expertise of various companies that market and sell products direct to the consumer and generated nearly $45 million in revenue in the twelve months ended September 30, 2021… With SHRG now officially part of the DSS family, we believe we are in a great position to accelerate its customer acquisition, new product development, and portfolio of offerings as we capitalize on a wealth of growth opportunities and potential synergies in this exciting, multibillion-dollar industry."
Interact with SmallCapSociety Members
Network Partner Spotlights

- And -

About SmallCapSociety
Our focus is on micro- and small-cap companies spanning a range of industries and stages of development. The stocks that catch our attention feature the products, services, management teams and business plans required to thrive in today's markets. For the knowledgeable investor, the small-cap space represents huge potential, but keeping abreast of the latest happenings in specific industry sectors and niches is essential to optimizing long-term returns. We're not interested in selling snake oil or touting the so-called "hottest" stocks. We're all about giving you the tools and information needed to uncover ground-floor plays that are ripe for big-time moves.
Newsletter archives and disclaimers available at: www.smallcapsociety.com