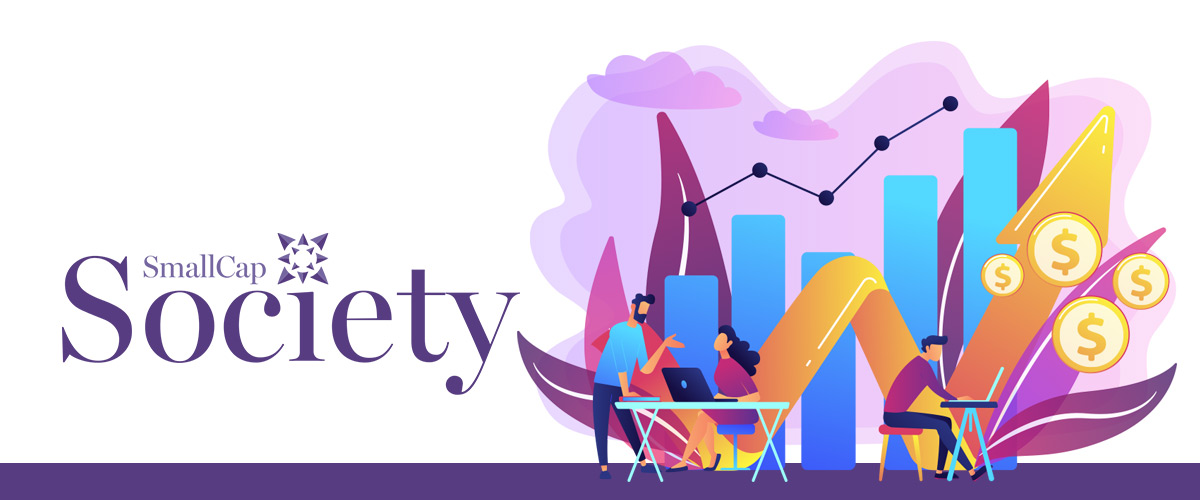 Society Picks of The Week

Kaival Brands Innovations Group Inc.
(NASDAQ: KAVL)
Kaival Brands Innovations Group Inc. (NASDAQ: KAVL) is a company focused on growing and incubating innovative and profitable products into mature and dominant brands in their respective markets. Its vision is to develop internally, acquire, own or exclusively distribute these innovative products and grow each into dominant market-share brands with superior quality and recognizable innovation. In line with this vision, Kaival Brands is the exclusive global distributor of all products manufactured by Bidi Vapor LLC, which are intended exclusively for adults 21 and over.
Kaival Brands is on a mission to set the highest standard and elevate the adult consumer experience for vaping. The company is headquartered in Grant, Florida.
Bidi® Stick
Bidi® Stick, Bidi Vapor LLC's primary offering, is the fastest-growing closed system disposable electronic nicotine delivery system (ENDS) in the U.S.
Intended exclusively for adults 21 and over, the one-time use device is designed with premium features, including a high-quality battery, satisfying Class A nicotine offering consistently smooth throat hits and an aluminum body. Bidi Stick is ready to use straight from the package, providing a consistent and precise amount of nicotine with every draw.
Bidi Stick and all Bidi Vapor products are sold primarily through national convenience stores, as well as online exclusively through authorized direct retailers and GoPuff, the digital convenience store.
Bidi® Cares Initiative
The tamper-resistant Bidi Stick is the only ENDS on the market with an ecologically friendly, mass-recycling program. The Bidi® Cares initiative focuses on promoting sustainable practices to save the environment, one step at a time, through proper disposal of vapor products.
Through Bidi Cares, Kaival Brands and Bidi Vapor aim to promote and educate consumers on the dangers of improper waste disposal.
Recent Corporate Developments
December 6, 2021: Kaival Brands announced a partnership with Koupon to create an electronic engagement program involving Koupon's digital promotion platform. The partnership will offer customers who purchase the BIDI Stick digital opportunities based on their purchases.
December 14, 2021: The company reported that 80% of adult participants in a recent survey of e-cigarette users and cigarette smokers in the United Kingdom preferred the BIDI Stick over their current options, according to data from Voccii LLC. Per the news release, this conclusion cut across device type, as the BIDI Stick was compared against open-systems, cartridges/pods and other disposable e-cigarettes.
February 16, 2022: Kaival Brands reported its financial results for the fiscal year ended October 31, 2021. The company recorded total revenues of approximately $58.8 million for the 12-month period despite the FDA's issuance of Bidi Vapor's marketing denial order (MDO), which prevented Kaival Brands from marketing the non-tobacco flavored BIDI Sticks in the United States toward the end of the fiscal year. A court ruling on February 1, 2022, put a stay on the MDO pending litigation on its merits, meaning that the MDO is not currently legally in force.
Investment Considerations
Kaival Brands is the exclusive global distributor for Bidi Vapor LLC, including the Bidi® Stick.
Bidi Stick is the fastest-growing closed system disposable electronic nicotine delivery system in the U.S.
Kaival Brands commenced trading on The Nasdaq Capital Market on July 29, 2021, subsequently closing a successful underwritten public offering of approximately $8.3 million in September 2021.
The U.S. e-cigarette and vape market is forecast to achieve a 27.3% CAGR from 2021 to 2028, reaching a valuation of $40.25 billion, according to Grand View Research.
- Recent Coverage -
InvestorNewsBreaks - Kaival Brands Innovations Group Inc. (NASDAQ: KAVL) Expands Bidi Vapor Distribution

Kaival Brands (NASDAQ: KAVL), the exclusive global distributor of all products made by Bidi(R) Vapor LLC, including the BIDI(R) Stick disposable electronic nicotine delivery system ("ENDS"), is expanding its distribution by adding both wholesale and retail accounts. Kaival anticipates the new distribution footprint will cover an estimated 28,000 additional stores. The announcement comes after the U.S. Food and Drug Administration issued a marketing denial order ("MDO") to Bidi Vapor last year, as it did for some 96% of all manufacturers of flavored ENDS. However, earlier this year the U.S. Court of Appeals for the Eleventh Circuit granted Bidi Vapor a judicial stay of the MDO, while the courts determine the result of Bidi Vapor's ongoing merits-based litigation. "We are encouraged by growing sales volumes in our second fiscal quarter generated by both established wholesalers and retailers selling the BIDI Stick in new stores, as well as new wholesale and retail accounts being added to our distribution network," said Kaival Brands CEO Niraj Patel in the press release. "We anticipate the activation of approximately 3,900 new store locations over the next 45 days, including one new major retailer having already placed orders totaling more than $1.1 million. . . . The judicial stay granted in February allowed us to resume sale of all 11 flavored products in the BIDI Stick lineup. We are eager to return our flavored products to the shelves of retailers that comply with the Prevent All Cigarette Trafficking Act so adult consumers can enjoy their preferred flavors once again. As a result of the judicial stay, we expect revenues to resume an upward trajectory as renewed distribution ramps up and sales of flavored BIDI Sticks increase."
---
---

Playgon Games Inc.
(TSX.V: DEAL) (OTCQB: PLGNF)

Playgon Games Inc. (TSX.V: DEAL) (OTCQB: PLGNF) is a SaaS technology company focused on developing and licensing digital content for the growing global iGaming market. The company provides a multi-tenant gateway that allows online operators the ability to offer their customers innovative iGaming software solutions. Its current software platform includes Live Dealer Casino, E-Table Games and Daily Fantasy Sports. Seamless integration at the operator level allows customer access without requiring the sharing of any sensitive customer data. Playgon games run on any browser and any device as fast and secure as a native app, without requiring any app store download. All that's needed is a stable internet connection. The gaming experience is identical across all mobile devices. As a true business-to-business digital content provider, the company's products are scalable turnkey solutions for online casinos, sportsbook operators, location-based operators, media groups, and big database companies.
Playgon's proprietary technology provides digital games for online gambling sites and mobile device apps, with the company licensing its mobile live-dealer technology to online gaming operators worldwide. Playgon combines high definition live streaming dealers with state-of-the-art augmented reality betting to provide the most authentic casino experience, live from Las Vegas. Playgon's mobile platform features popular table games, all optimized for one-handed play on mobile devices.
The COVID-19 pandemic has accelerated an already existing shift away from location-based casinos to online gambling. At the same time, the proliferation of mobile devices has provided players with new access to betting. A younger, tech-savvy consumer demographic is driving adoption of digital gaming globally. To meet this demand, Playgon has launched a studio with 10 gaming tables from which its live dealer streaming video originates. The company's platform is live with multiple online casino operators through four aggregator clients in South Africa and Europe, and commitments are coming in from more.
Playgon plans to expand the studio to 25 tables in the near term and is working to establish a U.S. strategy. The company will continue to expand licensing of its live dealer games to iGaming operators worldwide under a SaaS license agreement. As a B2B software supplier, Playgon avoids player acquisition costs.


Investment Considerations
Playgon's management team has three decades of iGaming experience and successful prior exits.
The company's business is global, with a mobile-first strategy.
Playgon's proprietary software assets are IP-protected.
The company's portrait-mode UX is uniquely designed for one-handed play on mobile phones.
Playgon's position is protected by high barriers to entry in a rapid-growth industry.
Online casinos and sports betting sites/apps are increasingly adding market share to traditional location-based casinos.
The online gambling market is forecast to grow at a CAGR of 12.3%
The global online gambling market is slated to reach a value of $127.3 billion by 2027, according to Grand View Research, with much of the growth expected from the U.S. and Asia.
The U.S. online gambling market is on pace to reach a value of $19.3 billion by 2025, according to JP Morgan, as the market continues to regulate at a rapid pace.
- Recent Coverage -
InvestorNewsBreaks - Playgon Games Inc. (TSX.V: DEAL) (OTCQB: PLGNF) (FSE: 7CR) Announces Positive Momentum with Operator On-Boards, Player Activity, New and In-Queue Integrations

Playgon Games (TSX.V: DEAL) (OTCQB: PLGNF) (FSE: 7CR) is a propriety software-as-a-service ("SaaS") technology company delivering mobile live dealer technology (VegasLounge(TM)) to online gaming operators globally. The company announced that it has gone live with five new operators since its last update on Jan. 20, 2022, resulting in a total of 35 operators utilizing Playgon's technology with additional commitments continuing to formalize through direct and indirect sales channels. With the recent on-boards, Playgon has reached another player activity milestone with a record number of 23,700 monthly unique players in February and 2,580,000 monthly wagers (betspots) with an average wager per user of CA$100.00. These results indicate the company has a good mix of regular and VIP players accessing its games through operator accounts and enjoying its VegasLounge(TM). "It has been a busy start of the year," said Guido Ganschow, president of Playgon Interactive. "In addition to our positive momentum with operator on-boards and player activity, our integration team is in full swing and currently working on five new direct integrations simultaneously with more in queue."
Interact with SmallCapSociety Members
Network Partner Spotlights

- And -

About SmallCapSociety
Our focus is on micro- and small-cap companies spanning a range of industries and stages of development. The stocks that catch our attention feature the products, services, management teams and business plans required to thrive in today's markets. For the knowledgeable investor, the small-cap space represents huge potential, but keeping abreast of the latest happenings in specific industry sectors and niches is essential to optimizing long-term returns. We're not interested in selling snake oil or touting the so-called "hottest" stocks. We're all about giving you the tools and information needed to uncover ground-floor plays that are ripe for big-time moves.
Newsletter archives and disclaimers available at: www.smallcapsociety.com