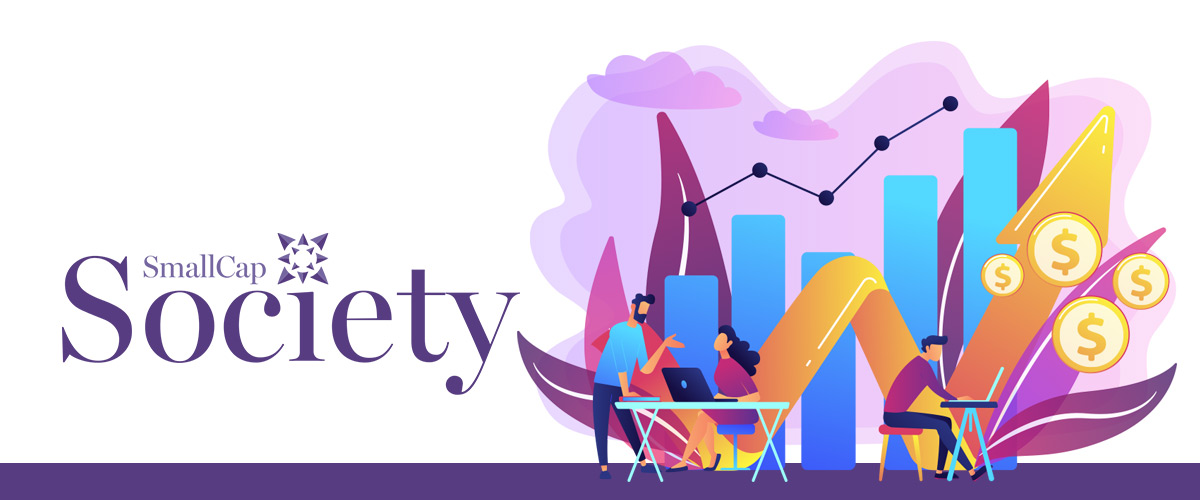 Society Picks of The Week

Prime Harvest Inc.
Prime Harvest Inc., based in San Diego, California, is a technology-focused, full-service cannabis company with horizontally diversified operations spanning various segments of the cannabis value chain, from licensing acquisition and compliance management to direct-to-consumer operations. The company is leveraging a long-term strategy of investing in the growth and scale of licensed assets anchored by the power of data-driven technology to expand its footprint throughout California.

Sustainability is key to Prime Harvest's corporate vision. The company aims to ensure that the communities it serves capture their fair share of the fruits of the industry's growth, including financial profit, employment opportunities, environmental enrichment and impactful innovation through R&D and education.

The company's mission is to appeal to the ethos of the cannabis consumer by setting a new operational standard emphasizing accountability, sustainability and community. With this commitment, Prime Harvest continues to work toward positively affecting millions of lives through the creation of a world-class platform that caters to strengthening the commercial cannabis pipeline.

Jaxx Cannabis

Jaxx Cannabis is the flagship brand in Prime Harvest's portfolio. Through Jaxx Cannabis, the company aims to use technology to facilitate a true customer-centric culture while enhancing the overall craft cannabis experience. Jaxx features an expertly curated selection of premium products from some of the most respected brands in the thriving California market.

Key values serving as the foundation of Jaxx Cannabis include:
Creating and nurturing a welcoming culture for all
Unlocking the true potential of customer value
Being innovative in uncovering new ways to grow both the company and the industry
Meeting the wants and needs of consumers to promote profitability
Remaining accountable for the results of its operations
It is these values that differentiate Prime Harvest and Jaxx Cannabis in the California cannabis sector.

Investment Considerations
Prime Harvest is leveraging a long-term strategy of investing in the growth and scale of licensed assets in California, anchored by the power of data-driven technology.
Its flagship brand, Jaxx Cannabis, aims to use technology to facilitate a true customer-centric culture while enhancing the overall craft cannabis experience.
The company is committed to the goal of creating a more sustainable environment, now and in the future.
Prime Harvest is a proud member of the Community Alliance Program, a foundation that seeks to make a difference in local communities.
The company's leadership team boasts over 100 years of combined hands-on experience in cannabis genetics, cultivation, extraction, production, retail, marketing, regulation and consumer market development.
- Recent Coverage -
Prime Harvest Inc. Is 'One to Watch'
May 3, 2022

Ongoing changes in U.S. state government policies toward cannabis are expected to cause demand for legal marijuana to surge. In addition, the number of indications for which medical marijuana is prescribed continues to increase. These factors are expected to rapidly boost legal sales of cannabis products.

Legal sales across the U.S. hit a record of $17.5 billion in 2020, marking an increase of 46% over 2019, according to Forbes. This strong growth is expected to continue. According to a Grand View Research report, the global legal marijuana market is forecast to grow at a CAGR of 26.7 percent from 2021 to 2028.

California – Prime Harvest's home state – has consistently led the pack in terms of U.S. cannabis sales. The Motley Fool pegged cannabis spending in the Golden State at $3.8 billion in 2020, more than doubling the second state on its list.
---
---

Nowigence Inc.
Nowigence Inc. is an innovative software-as-a-service ("SaaS") company focused on developing and bringing to market Pluaris™ — a comprehensive, ready-to-use artificial intelligence ("AI") platform. Pluaris delivers the combined power of an intelligent reader along with a smart search engine. It works 24/7 reading and analyzing relevant content as is being created in various public and private data sources on topics that one reads either because one enjoys them or because one needs to gather information to fulfill job tasks or other responsibilities.

A personal knowledge management ("PKM") tool, Pluaris is created for those who want to advance their competitiveness with the power of intelligent reading while searching for information. It accelerates the pace of problem-solving and decision-making. Pluaris is an end-to-end, fully automated, data-science product, offering data-at-scale capabilities mimicking the human process in their abilities to learn. It performs tasks that typically require human intensive activities when reading information from public and private data sources. It provides precise answers to questions asked, analyzes different perspectives, discovers new connections, and creates organized and nested notes. As a result, Pluaris allows teams to work collaboratively from anywhere in the world to share and draw informed conclusions.

Nowigence puts the power of data science into the hands of consumers through integrating state-of-the-art data processing techniques in an intuitive interface at an affordable subscription price. The Pluaris platform generates a trove of critical information to assist individuals, teams, and organizations to quickly build expertise. It reads and analyzes hundreds of pages in a few minutes wherein the data is transformed, linked, taxonomized, and optimized for storage and further trend analysis.

Key Target Market

Pluaris is pre-built with supervised and unsupervised machine learning (ML) and natural language processing (NLP) models. It has three main features. They are:
A precise information retrieval engine
An intelligent reader, and
A Smart Search Engine that intelligently reads and analyzes content written inside files instead of contemporary search tools that use keywords to bring forth URLs or files which users still need to open to read manually.
Pluaris enables distillation of knowledge from hundreds or thousands of sources in seconds rather than the time-consuming method of reading and gaining insight from one source at a time. Keyword-based search-and-retrieval applications do not have the capability to open documents, read content, extract key points, conduct cause-and-effect analysis or answer questions specifically. Pluaris includes those features while going one step further with its semantic capabilities to empower users with interpretations of retrieved information. Nowigence estimates this feature alone can save typical researchers between one and three hours per workday. The platform also extracts only important and relevant information on every monitored or researched topic, reducing "noise" and information overload, a major source of workplace stress.

Investment Considerations
Nowigence Inc. is the creator of Pluaris™, an off-the shelf, cloud-based, artificial intelligence (AI) platform that automates intelligent reading while searching for information in real-time for large datasets.
Its patentable, proprietary AI technologies automatically read data from hundreds of millions of documents in seconds with human-level comprehension and understanding of text.
Even from its early days, Nowigence attracted users from major corporations, thereby not only earning moderate revenues but also getting feedback during product development.
The company's business is global, with its corporate office in Albany, New York, and tech centers in Charlotte, North Carolina and Noida, Uttar Pradesh (India).
While most other products are tailored for a specific use case, Pluaris was developed as an adaptive learning platform, offering features and flexibility to appeal to multiple target markets.
Most competitors belong to the service industry or are consultants, providing manpower to custom-develop solutions from scratch for clients; Gartner reports that 85% of such solutions fail.
State-of-the-art AI algorithms combined with an intuitive user interface and "no code" technical requirement ensure almost any consumer can derive value from Pluaris immediately and with no specialized training.
The company's most meaningful and proprietary IP is around machine learning and natural language processing; these tools have been and are continuing to be developed and enhanced.
Nowigence operates in the rapidly growing cognitive computing and personal knowledge management (PKM) markets, which have an estimated one billion users and are currently underserved.
The cognitive computing market was valued at $8.87 billion in 2018 and is projected to reach a value of $87.39 billion by 2026, growing at a CAGR of 31.6% from 2019 to 2026.
The members of the management team are highly experienced, with over two decades of experience each in building successful technology companies.
- Recent Coverage -
InvestorNewsBreaks – Nowigence Inc.'s Pluaris Supporting Collaboration in the Most Efficient, Effective Way Possible
May 6, 2022

Nowigence shines in knowledge management, a category Gartner Inc. forecasts will be one of the top five use case categories for AI software spending in 2022. "The company's Pluaris offering is a personal knowledge management ('PKM') tool that generates an annotated data feed based on topics of interest and then automatically creates a permanent personal knowledge base from a specified feed and private uploads. The app works around the clock and can analyze hundreds of pages of text almost instantly," a recent article reads. "With its Pluaris offering, Nowigence provides a unique solution to the growing challenge of collaboration overload and the desperate need for tools that identify, organize and distribute information in a uniform way so that everyone has access to critical information. Pluaris reads and analyzes articles, documents and other textual data, so users can learn more in less time, uncover hidden insights, and stay on top of the information they need to know. By integrating state-of-the-art data-processing techniques in an intuitive interface at an affordable subscription price, Pluaris allows and supports collaboration in the most efficient and effective way possible."
Interact with SmallCapSociety Members
Network Partner Spotlights

- And -

About SmallCapSociety
Our focus is on micro- and small-cap companies spanning a range of industries and stages of development. The stocks that catch our attention feature the products, services, management teams and business plans required to thrive in today's markets. For the knowledgeable investor, the small-cap space represents huge potential, but keeping abreast of the latest happenings in specific industry sectors and niches is essential to optimizing long-term returns. We're not interested in selling snake oil or touting the so-called "hottest" stocks. We're all about giving you the tools and information needed to uncover ground-floor plays that are ripe for big-time moves.
Newsletter archives and disclaimers available at: www.smallcapsociety.com