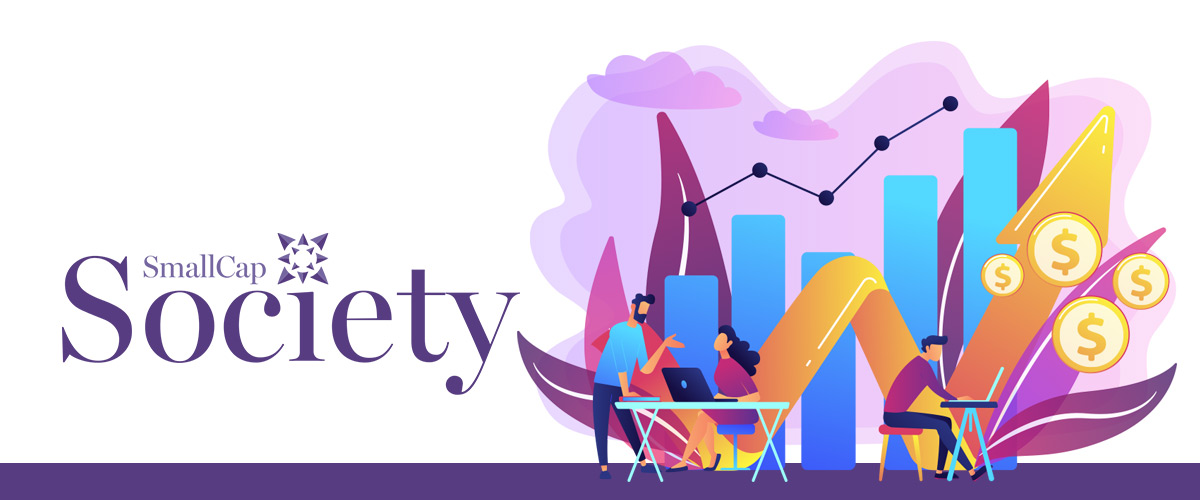 Society Picks of The Week

LQwD FinTech Corp.
(TSX.V: LQWD) (OTCQB: LQWDF)
LQwD FinTech Corp. (TSX.V: LQWD) (OTCQB: LQWDF) is a financial technology company focused on creating enterprise-grade infrastructure to drive bitcoin adoption.
LQwD FinTech's mission is to develop institutional-grade services that support the Lightning Network and drive improved functionality, transaction capability, user adoption and utility, and scaling of bitcoin. LQwD is also securing a substantial position in bitcoin as an operating asset and will use its holdings to establish nodes and payment channels on the Lightning Network.
The Lightning Network is a second-layer protocol, sitting above the bitcoin blockchain, intended to facilitate faster micro-transactions and lower fees on bitcoin transactions, thus allowing mass adoption of bitcoin.
LQwD expects the Lightning Network to eclipse the patchwork of legacy financial networks that are used to move value today. The company's software will make migration from legacy networks onto the Lightning Network easy and seamless. By onboarding more financial service providers, LQwD intends to grow the value of the Lightning Network.
The company, formerly known as Interlapse Technologies Corp., is harnessing new payment rails built on top of the bitcoin blockchain that are capable of beyond visa-level transaction volumes and backed by bitcoin, the strongest and most well-known cryptocurrency. These new rails, enabled by the Bitcoin Lightning Network, open a vast opportunity and market segment for digital payments and financial services on a global scale. LQwD aims to leverage its position as a public company to enhance trust in its products and services, and leverage its shares as currency for acquisitions, roll-up and growth, as well as to attract and retain top industry talent.
Product
The Lightning Network is a solution to massively scale the use of bitcoin for microtransactions globally, dramatically improving upon fees, as well as providing instant settlement times. The Lightning Network has experienced explosive growth and is expected to continue with the trend as usage increases. Well-known companies, such as Twitter and Square, have expressed their enthusiasm to incorporate Lightning Network into their platforms. The Lightning Network is scalable, global, open, inclusive, permissionless and decentralized. It is made up of nodes connected via payment channels, and enables off-chain, instantaneous and cheap payments at scale.
Upon launch of LQwD's Lightning Network platform-as-a-service, users will be able to leverage the Lightning Network infrastructure to send payments instantly, securely and inexpensively anywhere in the world. Companies and service providers will be able to conduct Lightning Network transactions in bitcoin by integrating LQwD's infrastructure with their business or web property. Connected businesses will be able to easily deploy, monitor and manage LQwD's Lightning Network nodes with no or low-level technical knowledge required. The company fully expects Lightning Network to be a force for global change and to become the monetary exchange network of the future.

The Lightning Network, which is already built, functioning and growing, will advance bitcoin from a store-of-value to a global monetary network through payment utility. The company expects the Lightning Network will propel the growing number of active blockchain wallets to new heights, by increasing bitcoin's scalability and lowering its fees for users. For coming generations, everything from wealth to experiences will be acquired and transacted virtually, and LQwD sees the Lightning Network as an enabling technology that can bring bitcoin to hundreds of millions of new users across the globe.

Investment Considerations
The company completed the acquisition of LQwD Financial Corp. in June 2021.
To date, the company has spent a total of C$8.3 million to purchase approximately 139 Bitcoins, which it now holds, at an average cost of approximately C$60,000 (US$48,000) per Bitcoin.
LQwD FinTech investors gain exposure to bitcoin as an asset.
Investors also gain exposure to the Lightning Network, which is positioned for rapid growth.
- Recent Coverage -
Lightning Network Gains as More Transactions are Processed; LQwD FinTech Corp. (TSX.V: LQWD) (OTCQB: LQWDF) Among Companies with Substantial BTC Invested in Network
May 24, 2022 9:45 AM
The Lightning Network is being incorporated by more companies, including the likes of Meta, which is currently striving to develop its own stablecoin offering but is receiving backlash from the government
CoinCorner has released the first contactless payment card for the Lightning Network; the card works like Visa and other fiat currency cards but utilizes Bitcoin and the Lightning Network for fast and low fee transactions
LQwD has ten nodes on the Lightning Network, each growing in BTC capacity and value – the company anticipates continuing to strive toward scalability of BTC
The Bitcoin Lightning Network, a layer 2 payment protocol layered on blockchain-based cryptocurrencies that enable lightning-fast transactions and lower fees, is making headlines. One company, CoinCorner, has announced the launch of the first Bitcoin contactless payment card, powered by near-field communication ("NFC") and the Lightning Network. "Making in-person payments with Bitcoin and Lightning is still not as efficient and user-friendly as we need it to be for the mass audience. It still involves unlocking a phone, opening an app, scanning a QR code, and then making the transaction," CoinCorner CEO Danny Scott explained the reason behind the creation of The Bolt Card (https://ccw.fm/ZwpNF). "This is a backwards step when it comes to user experience in comparison to what we're used to today for in-person payments."
---
---

Playgon Games Inc.
(TSX.V: DEAL) (OTCQB: PLGNF)
Playgon Games Inc. (TSX.V: DEAL) (OTCQB: PLGNF) is a SaaS technology company focused on developing and licensing digital content for the growing global iGaming market. The company provides a multi-tenant gateway that allows online operators the ability to offer their customers innovative iGaming software solutions. Its current software platform includes Live Dealer Casino, E-Table Games and Daily Fantasy Sports. Seamless integration at the operator level allows customer access without requiring the sharing of any sensitive customer data. Playgon games run on any browser and any device as fast and secure as a native app, without requiring any app store download. All that's needed is a stable internet connection. The gaming experience is identical across all mobile devices. As a true business-to-business digital content provider, the company's products are scalable turnkey solutions for online casinos, sportsbook operators, location-based operators, media groups, and big database companies.
Playgon's proprietary technology provides digital games for online gambling sites and mobile device apps, with the company licensing its mobile live-dealer technology to online gaming operators worldwide. Playgon combines high definition live streaming dealers with state-of-the-art augmented reality betting to provide the most authentic casino experience, live from Las Vegas. Playgon's mobile platform features popular table games, all optimized for one-handed play on mobile devices.
The COVID-19 pandemic has accelerated an already existing shift away from location-based casinos to online gambling. At the same time, the proliferation of mobile devices has provided players with new access to betting. A younger, tech-savvy consumer demographic is driving adoption of digital gaming globally. To meet this demand, Playgon has launched a studio with 10 gaming tables from which its live dealer streaming video originates. The company's platform is live with multiple online casino operators through four aggregator clients in South Africa and Europe, and commitments are coming in from more.
Playgon plans to expand the studio to 25 tables in the near term and is working to establish a U.S. strategy. The company will continue to expand licensing of its live dealer games to iGaming operators worldwide under a SaaS license agreement. As a B2B software supplier, Playgon avoids player acquisition costs.

Investment Considerations
Playgon's management team has three decades of iGaming experience and successful prior exits.
The company's business is global, with a mobile-first strategy.
Playgon's proprietary software assets are IP-protected.
The company's portrait-mode UX is uniquely designed for one-handed play on mobile phones.
Playgon's position is protected by high barriers to entry in a rapid-growth industry.
Online casinos and sports betting sites/apps are increasingly adding market share to traditional location-based casinos.
The online gambling market is forecast to grow at a CAGR of 12.3%
The global online gambling market is slated to reach a value of $127.3 billion by 2027, according to Grand View Research, with much of the growth expected from the U.S. and Asia.
The U.S. online gambling market is on pace to reach a value of $19.3 billion by 2025, according to JP Morgan, as the market continues to regulate at a rapid pace.
- Recent Coverage -
InvestorNewsBreaks - Playgon Games Inc. (TSX.V: DEAL) (OTCQB: PLGNF) (FSE: 7CR) Applies for Gaming Related Supplier Approval for Ontario, Canada
Playgon Games (TSX.V: DEAL) (OTCQB: PLGNF) (FSE: 7CR) is a propriety software-as-a-service ("SaaS") technology company delivering mobile first live dealer technology (VegasLounge(TM)) to online gaming operators globally. The company today announced that it has applied for a Gaming Related Supplier - Manufactures License with the Alcohol and Gaming Commission of Ontario (the "AGCO"). According to the update, the license will enable Playgon to supply AGCO approved operators with its live dealer tables from its state-of-the-art studio in Las Vegas, Nevada. "Ontario is now a key regulated market we wish to service with our mobile first live dealer technology," said Darcy Krogh, CEO of Playgon Games. "Due to recent operator interest and the renewed licensing regime, we decided to move forward with our application and look forward to working with the AGCO to get cleared for this exciting opportunity."
Interact with SmallCapSociety Members
Network Partner Spotlights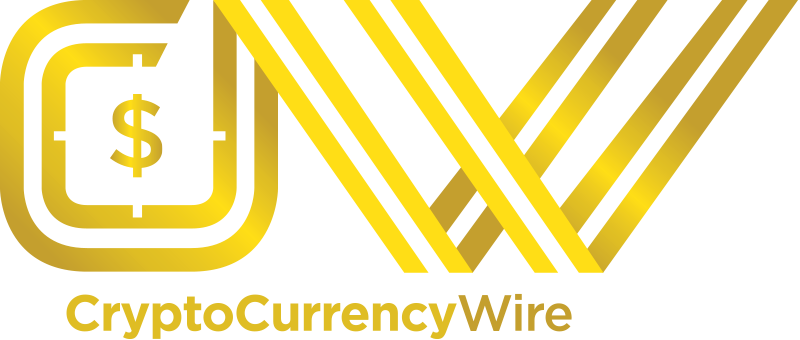 - And -

About SmallCapSociety
Our focus is on micro- and small-cap companies spanning a range of industries and stages of development. The stocks that catch our attention feature the products, services, management teams and business plans required to thrive in today's markets. For the knowledgeable investor, the small-cap space represents huge potential, but keeping abreast of the latest happenings in specific industry sectors and niches is essential to optimizing long-term returns. We're not interested in selling snake oil or touting the so-called "hottest" stocks. We're all about giving you the tools and information needed to uncover ground-floor plays that are ripe for big-time moves.
Newsletter archives and disclaimers available at: www.smallcapsociety.com