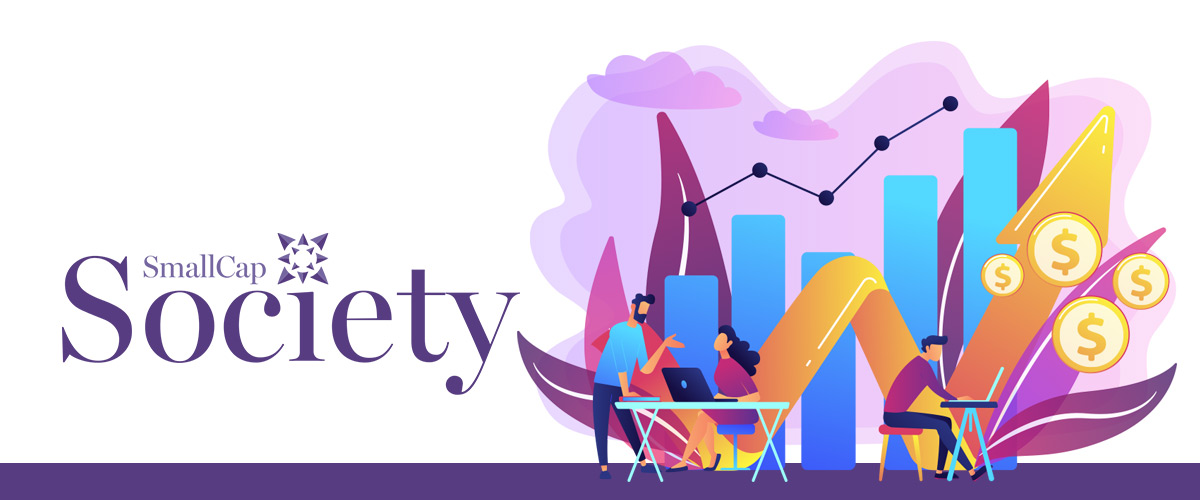 Society Picks of The Week

Lexaria Bioscience Corp.
(NASDAQ: LEXX)
Lexaria Bioscience Corp. (NASDAQ: LEXX) is a global innovator in drug delivery platforms. The company's patented technology, DehydraTECH™, improves the way active pharmaceutical ingredients (APIs) enter the bloodstream by promoting healthier oral ingestion methods and increasing the effectiveness of fat-soluble active molecules. DehydraTECH promotes fast-acting, less expensive and more effective oral drug delivery and has been thoroughly evaluated through in vivo, in vitro and human clinical testing.
DehydraTECH is covered by 25 issued and more than 50 pending patents in over 40 countries around the world. Lexaria's first patent was issued by the U.S. Patent and Trademark Office in October 2016 (US 9,474,725 B1), providing 20 years of patent protection expiring June 2034. Multiple patents have been awarded since then and are expected in the future.
Lexaria has a collaborative research agreement with the National Research Council (NRC), the Canadian government's premier research and technology organization. The company has filed for patent protection for specific delivery of nicotine, vitamins, NSAIDs, testosterone, estrogen, cannabinoids, terpenes, PDE5 inhibitors (with brand names like Viagra), tobacco and more.
Lexaria began developing DehydraTECH in 2014 and has since continued to strengthen and broaden the technology. The company has no plans to create or sell Lexaria-branded products containing controlled substances. Instead, Lexaria licenses its technology to other companies around the world to offer consumers the best possible performance across an array of ingestible product formats.
The company's technology is best thought of as an additional layer that providers of consumer supplements, prescription and non-prescription drugs, nicotine and CBD products can utilize to improve the effectiveness of their own existing or planned new offerings. Lexaria has licensed DehydraTECH to multiple companies, including a world-leading tobacco producer for the research and development of smokeless, oral-based nicotine products, and for use in industries that produce cannabinoid beverages, edibles and oral products.
DehydraTECH is suitable for use with a wide range of product formats including pharmaceuticals, nutraceuticals, consumer packaged goods and over-the-counter capsules, pills, tablets and oral suspensions.

Investment Considerations
Lexaria Bioscience Corp. has disruptive proprietary technology protected by a broad international patent portfolio.
The company has been issued 25 patents in the U.S., European Union and other countries, with more than 50 patents pending around the world.
Lexaria's DehydraTECH technology has a vast worldwide, multi-billion-dollar total addressable market, including multiple rapid-growth segments like cannabinoid and noncombustible nicotine delivery.
The company has licensed its fat-soluble active molecule delivery technology to multiple established companies for use in their products.
Lexaria completed an uplisting to Nasdaq Capital Markets and an $11 million financing in January 2021.
- Recent Coverage -
Lexaria Bioscience Corp.'s (NASDAQ: LEXX) DehydraTECH(TM) Technology Consistently Enhancing the Oral Administration of Active Pharmaceutical Ingredients
June 1, 2022 9:00 AM
A global innovator in drug delivery platforms, Lexaria has developed a patented technology, DehydraTECH(TM)
Through research, Lexaria has evidenced that DehydraTECH enhances the efficiency and speed of orally- administered fat-soluble active pharmaceutical ingredients ("APIs")
Lexaria is consistently enhancing the delivery of APIs that affect current oral formulations: speed of onset, limited absorption, and low membrane permeability
Lexaria has conducted numerous ground-breaking studies, some of which open up the possibility of fast-acting oral products that avoid the lung diseases and cancers caused by inhalation of combusted molecules common in smoking
Oral formulations account for approximately 90% of the global share of all pharmaceutical formulations made for human use. Statistics also show that about 60% of all established, commercially available small-molecule drug products today and approximately 84% of all best-selling pharmaceutical products are orally administered. Oral drug administration is preferred because it offers numerous advantages over other delivery methods (for instance, intramuscular, subcutaneous, intravenous, and inhalation), not the least of which is high compliance of patients. Additionally, the drugs can be used to offer localized treatment of affected regions within the gastrointestinal tract.
---
---

SRAX Inc.
(NASDAQ: SRAX)
SRAX Inc. (NASDAQ: SRAX) is a financial technology company that unlocks data and insights for publicly traded companies. Through its premier investor intelligence and communications platform, Sequire, companies can track their investors' behaviors and trends and use those insights to engage current and potential investors across marketing channels.
Through its BIGtoken platform, SRAX has developed a consumer-managed data marketplace where people can own and earn from their data, thereby providing everyone in the internet ecosystem choice, transparency and compensation.
SRAX's tools deliver a digital competitive advantage for brands in the CPG, automotive, investor relations, luxury and lifestyle verticals by integrating all aspects of the advertising experience, including verified consumer participation, into one platform.
SRAX Verticals
SRAX Core: SRAX Core is a custom digital media management platform that enables brands and agencies to surpass the challenges of omnichannel marketing campaigns. It offers one comprehensive dashboard to manage digital media campaigns, inventory and reporting.
SRAX Social: SRAX Social is a free social media management tool that makes it easy for brands, agencies and individuals to grow their digital presence. It offers free and unlimited users, Facebook auto boosting, and a custom analytics dashboard. Its managed services team can also build and execute marketing plans for your unique specific needs.
SRAX IR: SRAX IR unlocks stock buyers' behaviors and trends for issuers of publicly traded companies. The platform provides insights on shareholders and market makers, investor relations management, shareholder outreach tools and data-driven marketing.
SRAX Auto: SRAX Auto unlocks auto intenders' data to create measurable connected experiences on the road to purchase. It offers proprietary auto intender profiles, multi touchpoint communication and custom location-based ads.
SRAX Shopper: SRAX Shopper delivers a cross channel, premium digital experience at scale to high value shopper audiences. It offers proprietary shopper profiles, cost per click pricing, and custom text and add to cart ad units.
SRAX Lux: Launched in June 2019, the SRAX Lux platform targets and reaches luxury consumers at luxury retail stores, high-end art, music, film, fashion and sports events, across all consumer devices.
Investment Considerations
Invited to be a board member on the Interactive Advertising Bureau (IAB) Data Policy Board
Deloitte Tech Fast 500 Winner
Member of the Russell Microcap® Index
Sold healthcare vertical, SRAX MD, for a $43.5 million consideration, retaining 31% ownership in new SRAX MD entity; 2017 revenue was $8 million out of $26 million
Worldwide spending on big data and business analytics solutions reached $166 billion in 2018 and is projected to surge to $260 billion by 2022
Financial highlights for Q2 2019 include an increase in total gross margin to 55% in the second quarter, compared to 42% in Q1 2019; vertical revenue increased 132% in Q1 2019 in year-over-year growth
Raised $1 million at $5 per share in a private placement to support the launch of BIGtoken across Asia
Raised $7.8 million: $6.7 million from a registered direct offering and $1.1 million from warrant conversion
Raised $5.5 million from a registered direct offering, subsequent to quarter end
- Recent Coverage -
InvestorNewsBreaks - SRAX Inc. (NASDAQ: SRAX) Scheduled Earnings Conference Call
SRAX (NASDAQ: SRAX), a financial technology company that unlocks data and insights for publicly traded companies through Sequire, its SaaS ("SaaS") platform, will host an earnings conference call, during which the company will announce and discuss fourth-quarter and full-year earnings for 2021. The call is scheduled for Monday, June 6, 2022, and will begin at 10:30 a.m. ET. SRAX founder and CEO Christopher Miglino and CFO Michael Malone will facilitate the call and provide operational and financial summaries for fiscal year 2021; the call will also include a live Q&A session. Interested parties can register for the webcast and view it online; they can also call in by dialing 1-346-248-7799 and using meeting ID 92139622922 and passcode 432792. SRAX had been delayed in filing its 10-K because of accounting matters related to its former subsidiary. The company announced that these matters have been resolved, and SRAX intends to file its 10-K this upcoming week.
To view the live webcast, visit https://ibn.fm/VLFRX
Interact with SmallCapSociety Members
Network Partner Spotlights

- And -

About SmallCapSociety
Our focus is on micro- and small-cap companies spanning a range of industries and stages of development. The stocks that catch our attention feature the products, services, management teams and business plans required to thrive in today's markets. For the knowledgeable investor, the small-cap space represents huge potential, but keeping abreast of the latest happenings in specific industry sectors and niches is essential to optimizing long-term returns. We're not interested in selling snake oil or touting the so-called "hottest" stocks. We're all about giving you the tools and information needed to uncover ground-floor plays that are ripe for big-time moves.
Newsletter archives and disclaimers available at: www.smallcapsociety.com