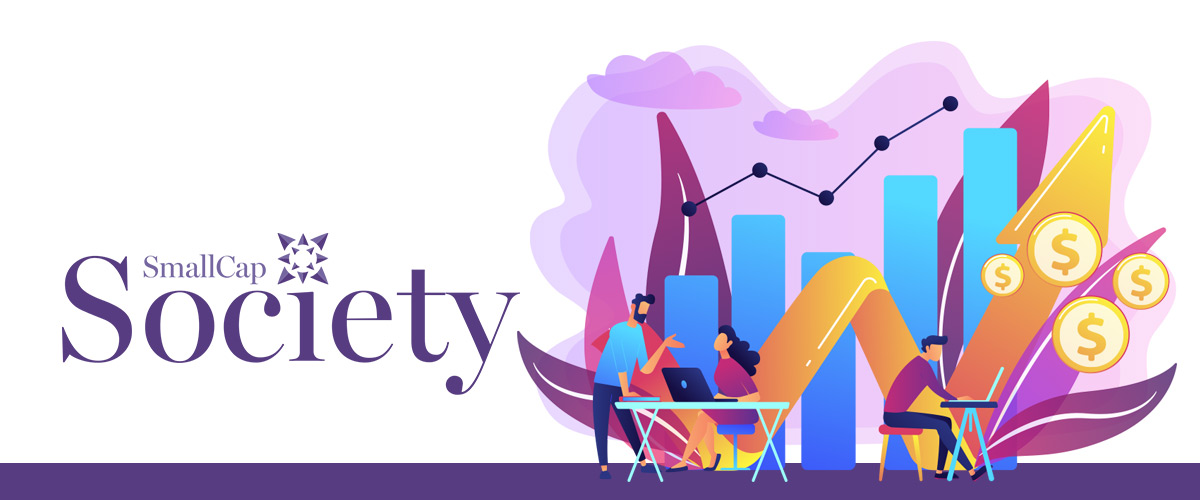 Society Picks of The Week

AREV Life Sciences Global Corp.
(CSE: AREV) (OTC: AREVF)
AREV Life Sciences Global Corp. (CSE: AREV) (OTC: AREVF) is a fully integrated, publicly traded, early-stage life science enterprise dedicated to delivering therapeutic interventions to public health through discovery, innovation and successful collaborations in the life science industry. The company's leadership drives discovery programs for clinical complexities presented by malnutrition, viral infectious diseases and the inflammatory response system.
AREV's business model leverages the core competency of producing proprietary compounds through its innovative extraction methodologies, scientific advisory board (SAB), experienced staff, and executive leadership to drive its product pipeline. AREV's strategy is to generate revenue from selling its branded products via its online technology platform, Medicine Merchant™, an enterprise marketing platform built to enable consumers to have access to novel therapeutic approaches to human nutrition, endemic diseases, and neglected chronic related co-morbidities. The company also expects to generate revenue from toll processing and government procurement of its products that address malnutrition and related health issues.
AREV is focused on innovations in biomedicine and maintains a significant footprint in clinical human nutrition utilizing proprietary protein blends and terpenes, complimented with vitamins and minerals. The company has utilized its expertise to design and deliver innovation in therapeutic interventions using its exclusive botanical, fungi and marine compounds to address medical conditions driven by presenting global epidemiological characteristics of multiple challenges to international human and animal health. AREV uses its proprietary extractions allowing characterizations from botanical and marine sources in therapeutic foods and medicines that comprise its development pipeline.
Development of AREV's pipeline is fostered by collaborations with academic centers, clinical research organizations and government institutions committed to facilitating discovery of promising new clinical approaches presented in peer reviewed journals. AREV operates under the guidance of its SAB and a growing number of strategic collaborations with CROs and academic research centers, including the Linus Pauling Institute at Oregon State University.
AREV is a member of both BIOTECanada and The Biotechnology Industry Organization (BIO):
BIOTECanada is the national industry association with over 200 members located nationwide, reflecting the diverse nature of Canada's health, industrial and agricultural biotechnology sectors.
BIO is the world's largest advocacy association representing member companies, state biotechnology groups, academic and research institutions, and related organizations across the United States and 30+ countries.
Investment Considerations
In the first quarter of 2022, AREV acquired Wright & Well Essentials Inc., a firm with an extensive hemp and cannabis line of branded products currently sold in Oregon and expanding markets.
The company's online sales and marketing platform, Medicine Merchant™, is in the final stages of development; the platform has the potential to revolutionize consumer access to therapeutic interventions and personalized medicine via partnerships with telemedicine providers.
A recent peer-reviewed study by a member of AREV's scientific advisory board (SAB) has demonstrated the potential utility of specific cannabinoids against all variants of COVID-19.
Further additions to AREV's SAB in the second half of 2022 are expected to provide additional opportunities for establishing collaborations with academic institutions and orchestrating the acquisition of promising IP.
AREV is developing a Ready-to-Use Therapeutic Food (RUTF) utilizing proprietary extraction techniques intended to treat inanition which results from the metabolic effects of starvation.
Regulatory submission of AREV's RESTORE™ enteral formula in the United States and Canadian markets is scheduled for the second half of 2022, with initial clinical studies expected to commence in Q4 2022.
Verified Market Research valued the worldwide RUTF market at $363.72 million in 2019 and projected growth to $807.89 million by 2027, expanding at a CAGR of 10.5% for the forecast period.
The global enteral feeding formulas market was valued at $5.9 billion in 2020 and is expected to expand at a CAGR of 5.9% through 2028, according to Grandview Research.
- Recent Coverage -
Study Links Hypertension During Pregnancy to Future Cardiac Events
June 3, 2022
A new study has found that women who experience complications associated with the development of hypertension during pregnancy have a heightened risk of developing cardiovascular disease as they get older.
This study is a comprehensive review assessing links between future cardiovascular events in women who have had gestational hypertension or preeclampsia. Preeclampsia is a serious complication characterized by a sudden increase in blood pressure, which is dangerous for both the baby and the mother and affects the body's organs. On the other hand, gestational hypertension is marked by a rise in blood pressure while a woman is pregnant. Both conditions are usually diagnosed after five months of pregnancy.

Several companies, including AREV Life Sciences Global Corp. (CSE: AREV) (OTC: AREVF), have formulations that can help in the management of hypertension so that it doesn't worsen to a level that triggers other health complications.
---
---

Kronos Advanced Technologies Inc.
(OTC: KNOS)
Kronos Advanced Technologies Inc. (OTC: KNOS) develops and sells a variety of disruptive, advanced, state-of-the-art air filtration and purification systems that fully remove harmful allergens, bacteria, viruses (including the flu), and even gasses from indoor breathing spaces, including healthcare and other settings.
Kronos' own patented medical-grade technology is tested as the most effective clean air solution on the market. Kronos filters particles down to .0146 micron (.0146μm) – far beyond the 3 microns (0.3μm) of a traditional HEPA filter. Kronos® not only collects but destroys air pollutants. Kronos® AIR 5G® Air Purifiers use about 30,000 volts inside to actively destroy 99.99% of all airborne bacteria, mold, and virus particles.
Kronos® devices operate silently using nanotechnology to remove 100% of pollutants in a 400ft2 room (up to the whole house) and replenishes the room with pure, clean air every 15 minutes. Indoor household air is often four times more polluted than outdoor air, and Kronos air purifiers act like bionic lungs for the home and protect the people in it.
Unlike traditional HEPA systems that collect pollutants on filters which can, over time, grow mold and bacteria, Kronos' patented technology destroys and eliminates all manner of harmful particles and deposits them on easy-to-clean collecting plates. This reduces the risk of harmful particles in the air and eliminates the need to replace costly HEPA filters every month.
The Kronos® AIR 5G® Air Purifier destroys and eliminates dust, allergens, bacteria, and even viruses. The AIR 5G® has been third party lab tested and confirmed to kill 99.87% of influenza virus in one hour.
The patented system's five step process starts with a pre-filter screen that filters and collects hair, pet dander, etc. The air is then pulled through emitter wires which create a 30,000-volt electro field that zaps dangerous particulates. In the ionic field, charged particles are destroyed, killing bacteria and pathogens. The particles are then captured on collecting plates, removing dangerous toxins from circulation. The collecting plate is easily cleaned and reused without buying new filters. The catalytic layer is the final step in the purification process, removing odors and keeping the air fresh and pure. The AIR 5G® has Smart Control Auto Mode, which measures and displays the air quality in the room and self-adjusts fan speed based on how dirty the air is in the room. There's also an AIR 5G® Smart App that displays the real time Air Quality Index and acts as a remote control.
The Kronos® AIR 5G® Air Purifier is offered in three models:
Kronos® AIR 5G® X3 air purifier combines powerful patented TPA® technology with a compact form factor up to six times smaller than other air purifiers, with washable and reusable filters.
Kronos® AIR 5G® X5 thoroughly wipes out dust, smoke, dander, bacteria, pollen, viruses, odors, germs, and more from the air, delivering the healthiest breathable air possible. It was developed for some of the world's most polluted areas and is now available for use in the home. It runs completely silently, passing through five stages of purification to guarantee the cleanest possible air in homes or offices.
Kronos® AIR 5G® X8 delivers maximum power, more than doubling the capacity and efficiency of the Kronos X5, with CADR speeds of up to 470 CFM – enough to clean a 1,000ft2 room in just 20 minutes.
Kronos also offers the Kronos Car Air Purifier, the most advanced car air purifier with Kronos' patented TPA® technology, and FitAir, the best personal air purifying solution that brings clean air anywhere by cleaning within 25ft2 of personal space at an airflow rate of 3x per hour.

Investment Considerations
Kronos' planned West Virginia factory improvements are on schedule, expected to finish in Q1 2022.
The company is currently developing new consumer electronics products in the wellness category.
Kronos has filed an S-1 with the SEC regarding a proposed secondary stock offering.
The company is preparing to manufacture its patented air purifiers in its U.S. factory to satisfy increasing demand.
Kronos will increase production of its 5-ply graphene mask, the only one of its kind made in the U.S.
- Recent Coverage -
Kronos Advanced Technologies Inc. (KNOS) Committed to Providing Best Protection, Best Technology Amid Lingering Pandemic
June 1, 2022
WHO director-general warns COVID-19 is "most certainly not over"
KNOS building reputation for effective, advanced, state-of-the-art air filtration and purification systems
Company also offers Kronos(R)-designed graphene N95 face masks made in U.S. at NIOSH-certified facility
While mask mandates have been lifted and life appears to be returning to normal in many places around the world, the COVID-19 pandemic is "most certainly not over," reported Tedros Adhanom Ghebreyesus, director-general of the World Health Organization (https://ibn.fm/8YfkT). The need for continued vigilance has spurred many companies, including Kronos Advanced Technologies (OTC: KNOS), that are working to provide people with protection against the deadly virus and its variants.
Interact with SmallCapSociety Members
Network Partner Spotlights

- And -

About SmallCapSociety
Our focus is on micro- and small-cap companies spanning a range of industries and stages of development. The stocks that catch our attention feature the products, services, management teams and business plans required to thrive in today's markets. For the knowledgeable investor, the small-cap space represents huge potential, but keeping abreast of the latest happenings in specific industry sectors and niches is essential to optimizing long-term returns. We're not interested in selling snake oil or touting the so-called "hottest" stocks. We're all about giving you the tools and information needed to uncover ground-floor plays that are ripe for big-time moves.
Newsletter archives and disclaimers available at: www.smallcapsociety.com