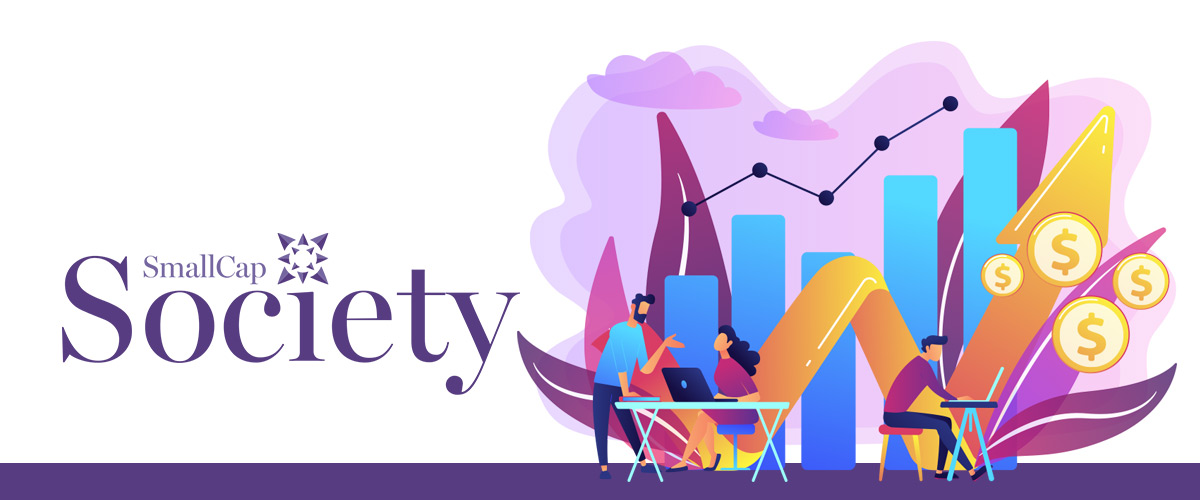 Society Picks of The Week

Knightscope, Inc. (NASDAQ: KSCP)
Knightscope, Inc. (NASDAQ: KSCP), founded in 2013 and based in Mountain View, California, is a leader in the development of autonomous security capabilities targeting to disrupt the $500 billion security industry. Knightscope's technology uniquely combines self-driving technology, robotics, artificial intelligence and electric vehicles.
Knightscope designs and builds Autonomous Security Robots (ASRs) that provide 24/7/365 security to the places you live, work, visit and study. The company's client list covers public institutions and commercial business operations, including multiple Fortune 1000 companies to date. These ASRs have been proven to enhance safety at hospitals, logistics facilities, manufacturing plants, schools and corporations. ASRs act as highly cost-effective complementary systems to traditional security and law enforcement officials, providing an additional advantage by continuing to offer uninterrupted patrolling capabilities across the country.
The company's ASRs have assisted in the arrest of suspects involved in crimes ranging from armed robbery to hit-and-runs. Their machine-embedded thermal scanning capability even aided in preventing the breakout of a major fire.
The company has achieved several milestones since its creation in 2013, including:
Operating for more than 1 million hours in the field and securing contracts across multiple time zones, winters and summers holding contracts from Hawaii, through Texas, to Rhode Island.
Generated numerous crime-fighting wins validating the technology and the market opportunity (see www.knightscope.com/crime).
Raising over $100 million since inception to build its technology from scratch and successfully listed on NASDAQ under ticker symbol 'KSCP' during January 2022.
Investment Considerations
Knightscope is a leader in the development of autonomous security capabilities and is on target to disrupt the $500 billion security industry.
The company's ASRs have assisted in the arrest of suspects involved in crimes ranging from armed robbery to hit-and-runs; the machines' embedded thermal scanning capabilities also aided in preventing the breakout of a major fire.
The company's mission is to make the United States of America the safest nation in the world while supporting the 2+ million law enforcement and security professionals across the country.
The company has nine patents and a framework of unique intellectual property.
- Recent Coverage -
InvestorNewsBreaks - Knightscope Inc. (NASDAQ: KSCP) Robot Roadshow to Take the Spotlight at Kennedy Space Center
Knightscope (NASDAQ: KSCP), a developer of advanced physical security technologies focused on enhancing U.S. security operations, announced that its Robot Roadshow will land in Florida at the Kennedy Space Center from 10 a.m. to 2 p.m. ET on June 17, 2022. The Robot Roadshow is an engaging experiential event designed to grab attention, forge direct connections with potential clients, and strike up conversations in a compelling fashion.
The announcement reads, "The Robot Roadshow has completed 45 landings in 16 states and Washington, D.C. to date. Knightscope's crime-fighting robots tour the U.S. in a space-age, NASA-like 'pod' allowing attendees to experience all the technology that is enabling these Autonomous Security Robots ('ASRs') to help make sites safer today from Hawaii to Texas to North Carolina. A short video of a past event hosted by the Los Angeles Police Department may be viewed here: https://vimeo.com/645787920."
There is no charge to participate in or visit the Roadshow. However, available slots fill up quickly. Appointments are recommended and can be made by visiting the following link: https://calendly.com/robotroadshow/
---
---

Lexaria Bioscience Corp.
(NASDAQ: LEXX)
Lexaria Bioscience Corp. (NASDAQ: LEXX) is a global innovator in drug delivery platforms. The company's patented technology, DehydraTECH™, improves the way active pharmaceutical ingredients (APIs) enter the bloodstream by promoting healthier oral ingestion methods and increasing the effectiveness of fat-soluble active molecules. DehydraTECH promotes fast-acting, less expensive and more effective oral drug delivery and has been thoroughly evaluated through in vivo, in vitro and human clinical testing.
DehydraTECH is covered by 25 issued and more than 50 pending patents in over 40 countries around the world. Lexaria's first patent was issued by the U.S. Patent and Trademark Office in October 2016 (US 9,474,725 B1), providing 20 years of patent protection expiring June 2034. Multiple patents have been awarded since then and are expected in the future.
Lexaria has a collaborative research agreement with the National Research Council (NRC), the Canadian government's premier research and technology organization. The company has filed for patent protection for specific delivery of nicotine, vitamins, NSAIDs, testosterone, estrogen, cannabinoids, terpenes, PDE5 inhibitors (with brand names like Viagra), tobacco and more.
Lexaria began developing DehydraTECH in 2014 and has since continued to strengthen and broaden the technology. The company has no plans to create or sell Lexaria-branded products containing controlled substances. Instead, Lexaria licenses its technology to other companies around the world to offer consumers the best possible performance across an array of ingestible product formats.
The company's technology is best thought of as an additional layer that providers of consumer supplements, prescription and non-prescription drugs, nicotine and CBD products can utilize to improve the effectiveness of their own existing or planned new offerings. Lexaria has licensed DehydraTECH to multiple companies, including a world-leading tobacco producer for the research and development of smokeless, oral-based nicotine products, and for use in industries that produce cannabinoid beverages, edibles and oral products.
DehydraTECH is suitable for use with a wide range of product formats including pharmaceuticals, nutraceuticals, consumer packaged goods and over-the-counter capsules, pills, tablets and oral suspensions.

Investment Considerations
Lexaria Bioscience Corp. has disruptive proprietary technology protected by a broad international patent portfolio.
The company has been issued 25 patents in the U.S., European Union and other countries, with more than 50 patents pending around the world.
Lexaria's DehydraTECH technology has a vast worldwide, multi-billion-dollar total addressable market, including multiple rapid-growth segments like cannabinoid and noncombustible nicotine delivery.
The company has licensed its fat-soluble active molecule delivery technology to multiple established companies for use in their products.
Lexaria completed an uplisting to Nasdaq Capital Markets and an $11 million financing in January 2021.
- Recent Coverage -
New Agreements Signed Between Lexaria Bioscience Corp. (NASDAQ: LEXX) and BevNology LLC; Pre-IND Meeting Request Filed with FDA
June 29, 2022 11:15 AM
The two companies signed a manufacturing operating agreement and a commercial agreement
Lexaria sent a pre-IND meeting request letter to the US FDA and plans to file the full IND application in late 2022/early 2023
The FDA has acknowledged Lexaria's pre-IND request and responded with conditions prior to the target date of July 30, 2022
Lexaria Bioscience (NASDAQ: LEXX), a global innovator in drug delivery platforms, has recently announced signing two agreements with BevNology LLC, the product and development arm of InterContinental Beverage Capital ("IBC"), operating its state-of-the-art lab and manufacturing facility just outside of Atlanta, Georgia. This announcement only furthers Lexaria's leverage of the market, with the company's patented DehydraTECH(TM) technology having already been embraced by several consumer packaged goods brands, with availability in over 7,000 stores throughout the United States and Japan, including direct-to-consumer online retail portals (https://cnw.fm/Bjc3R).
Interact with SmallCapSociety Members
Network Partner Spotlights

- And -

About SmallCapSociety
Our focus is on micro- and small-cap companies spanning a range of industries and stages of development. The stocks that catch our attention feature the products, services, management teams and business plans required to thrive in today's markets. For the knowledgeable investor, the small-cap space represents huge potential, but keeping abreast of the latest happenings in specific industry sectors and niches is essential to optimizing long-term returns. We're not interested in selling snake oil or touting the so-called "hottest" stocks. We're all about giving you the tools and information needed to uncover ground-floor plays that are ripe for big-time moves.
Newsletter archives and disclaimers available at: www.smallcapsociety.com