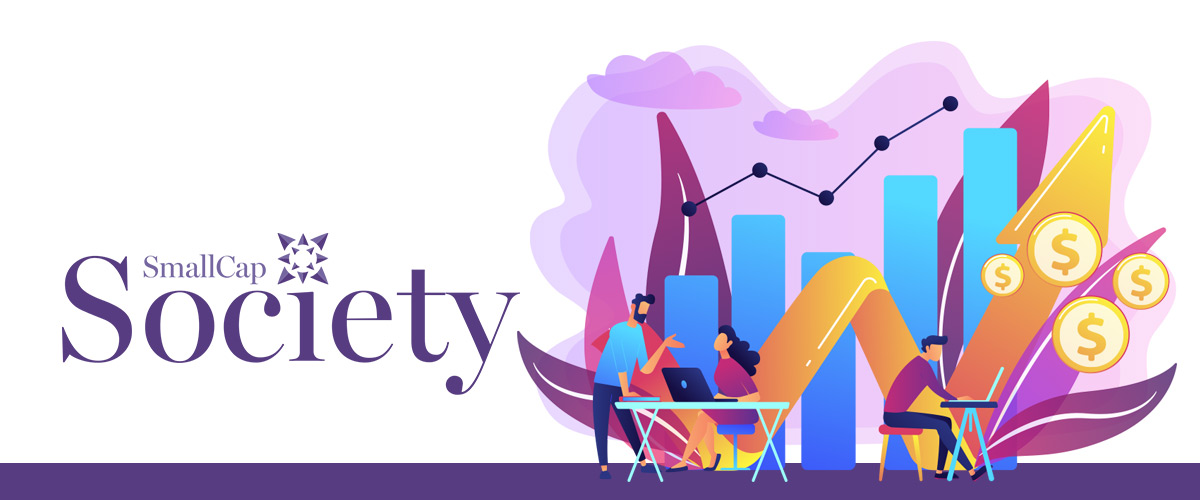 Society Picks of The Week

AREV Life Sciences Global Corp.
(CSE: AREV) (OTC: AREVF)
AREV Life Sciences Global Corp. (CSE: AREV) (OTC: AREVF) is a fully integrated, publicly traded, early-stage life science enterprise dedicated to delivering therapeutic interventions to public health through discovery, innovation and successful collaborations in the life science industry. The company's leadership drives discovery programs for clinical complexities presented by malnutrition, viral infectious diseases and the inflammatory response system.
AREV's business model leverages the core competency of producing proprietary compounds through its innovative extraction methodologies, scientific advisory board (SAB), experienced staff, and executive leadership to drive its product pipeline. AREV's strategy is to generate revenue from selling its branded products via its online technology platform, Medicine Merchant™, an enterprise marketing platform built to enable consumers to have access to novel therapeutic approaches to human nutrition, endemic diseases, and neglected chronic related co-morbidities. The company also expects to generate revenue from toll processing and government procurement of its products that address malnutrition and related health issues.
AREV is focused on innovations in biomedicine and maintains a significant footprint in clinical human nutrition utilizing proprietary protein blends and terpenes, complimented with vitamins and minerals. The company has utilized its expertise to design and deliver innovation in therapeutic interventions using its exclusive botanical, fungi and marine compounds to address medical conditions driven by presenting global epidemiological characteristics of multiple challenges to international human and animal health. AREV uses its proprietary extractions allowing characterizations from botanical and marine sources in therapeutic foods and medicines that comprise its development pipeline.
Investment Considerations
In the first quarter of 2022, AREV acquired Wright & Well Essentials Inc., a firm with an extensive hemp and cannabis line of branded products currently sold in Oregon and expanding markets.
The company's online sales and marketing platform, Medicine Merchant™, is in the final stages of development; the platform has the potential to revolutionize consumer access to therapeutic interventions and personalized medicine via partnerships with telemedicine providers.
A recent peer-reviewed study by a member of AREV's scientific advisory board (SAB) has demonstrated the potential utility of specific cannabinoids against all variants of COVID-19.
Further additions to AREV's SAB in the second half of 2022 are expected to provide additional opportunities for establishing collaborations with academic institutions and orchestrating the acquisition of promising IP.
AREV is developing a Ready-to-Use Therapeutic Food (RUTF) utilizing proprietary extraction techniques intended to treat inanition which results from the metabolic effects of starvation.
Regulatory submission of AREV's RESTORE™ enteral formula in the United States and Canadian markets is scheduled for the second half of 2022, with initial clinical studies expected to commence in Q4 2022.
Verified Market Research valued the worldwide RUTF market at $363.72 million in 2019 and projected growth to $807.89 million by 2027, expanding at a CAGR of 10.5% for the forecast period.
The global enteral feeding formulas market was valued at $5.9 billion in 2020 and is expected to expand at a CAGR of 5.9% through 2028, according to Grandview Research.
- Recent Coverage -
Exploring Why Women Have Heightened Risk of Developing Long COVID Infections
As the coronavirus pandemic raged on and millions of people across the world became infected with the virus, it became clear that for some people, the symptoms of COVID did not abate after a few weeks. Rather, these individuals experienced a variety of symptoms for months after their initial diagnosis, a phenomenon that was soon dubbed long COVID.
Additionally, it seemed like women had a heightened risk of experiencing long COVID than men. This is despite the fact that previous research had shown men's immune systems to be weaker against the coronavirus compared to women.
These clinical complications resulting from how the immune systems of different people respond to the same threats is an area of focus for entities such as AREV Life Sciences Global Corp. (CSE: AREV) (OTC: AREVF), which would like to find remedies that help patients recover fully from viral infections.
---
---

Silo Pharma Inc. (OTCQB: SILO)
Silo Pharma Inc. (OTCQB: SILO), a developmental stage biopharmaceutical company, is focused on merging traditional therapeutics with psychedelic research for people suffering from indications such as post-traumatic stress disorder (PTSD), fibromyalgia, Alzheimer's disease, Parkinson's disease, and other rare neurological disorders. Silo's mission is to identify assets to license and fund research that the company believes will be transformative to the wellbeing of patients and the health care industry.
Silo is committed to developing innovative solutions to address a variety of underserved conditions. Combining Silo's resources with world-class medical research partners, the company looks to make significant advances in the medical and psychedelic space.
Silo works to identify and partner with leading medical universities, providing the needed financial resources to develop safe therapeutic treatments while moving cutting-edge research through the clinical stage and into commercialization. The company is well-capitalized with access to additional funds as opportunities present themselves.
Silo recently engaged Donohoe Advisory Associates LLC for consulting and advisory services in connection with the potential uplisting of Silo's common shares to the Nasdaq Stock Market.

Investment Considerations
Silo recently extended its option with the University of Maryland, Baltimore to explore arthritogenic joint-homing peptides and their use in arthritis-inflamed joints.
In December 2021, the company announced the issuance of a patent relating to its University of Maryland, Baltimore licensed homing peptide for enhanced targeting of therapeutic agents to the central nervous system.
The company signed an agreement with Columbia University granting it an option to license certain assets currently under development, including an Alzheimer's disease formulation targeting NDMARs and 5-HT4Rs, as well as a prophylactic treatment for stress-induced disorders and PTSD.
Silo currently has under review four U.S. patent applications related to psilocybin treatment of cancer and central nervous system delivery of therapeutics.
The company has engaged Donohoe Advisory to explore uplisting Silo's shares on the Nasdaq.
- Recent Coverage -
Brain Cell Regulation Mechanism Could Unlock Novel Treatment Modalities for Neurological Conditions
July 6, 2022 2:00 PM
Neurological conditions such as Huntington's and Alzheimer's disease as well as spinal cord injuries can be nigh impossible to treat. In most cases, all doctors and caregivers can do is reduce the severity of the symptoms and find ways to improve a patient's quality of life.
Consequently, scientists are always looking for more effective treatments for the millions of people in the world who live with neurological disorders. Researchers studying the brain and how it responds to disease and injury have now mapped a brain cell regulation mechanism that could allow them to develop novel treatments for brain disorders and spinal cord injuries.

Many more entities, such as Silo Pharma Inc. (OTCQB: SILO), are conducting R&D aimed at developing novel interventions that will improve the treatment outcomes for patients with different neurological ailments. A time may come when most patients can have their symptoms halted or even reversed.
Interact with SmallCapSociety Members
Network Partner Spotlights

- And -

About SmallCapSociety
Our focus is on micro- and small-cap companies spanning a range of industries and stages of development. The stocks that catch our attention feature the products, services, management teams and business plans required to thrive in today's markets. For the knowledgeable investor, the small-cap space represents huge potential, but keeping abreast of the latest happenings in specific industry sectors and niches is essential to optimizing long-term returns. We're not interested in selling snake oil or touting the so-called "hottest" stocks. We're all about giving you the tools and information needed to uncover ground-floor plays that are ripe for big-time moves.
Newsletter archives and disclaimers available at: www.smallcapsociety.com