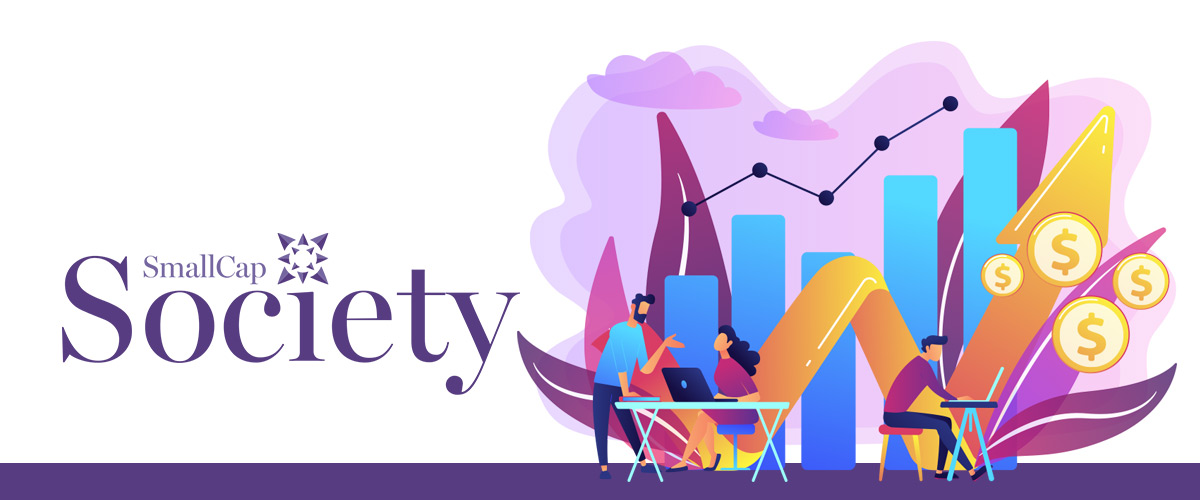 Society Picks of The Week

Laredo Oil Inc.
(OTC: LRDC)
Laredo Oil Inc. (OTC: LRDC) is a publicly traded oil and gas exploration and production (E&P) company engaging in the acquisition and development of both undervalued quality conventional oil and gas properties and select mature oil fields that are suitable for the company's proprietary Enhanced Oil Recovery (EOR) methods.
Laredo Oil is headquartered in Austin, Texas.
Conventional Acreage
Laredo Oil's primary focus is on acquiring, developing, and operating undervalued conventional oil and gas properties.
The company leased 23,739 mineral acres in the Western Williston Basin of Montana, at favorable prices during the most recent down cycle and continues to take leases in the area. Before year end, it expects to drill the first development well at one of the first of 10 potential locations it has identified. If that well yields the anticipated results, the company plans to begin drilling additional wells there as soon as practical thereafter. The company believes the leased acreage has the potential to yield at least five years of development opportunities.
The company intends to pursue aggressively the acquisition of quality assets that major, mid-major, and large independent oil and gas companies continue to divest themselves of at a discount in response to ESG (Environmental, Social and Governmental) & sustainability initiatives and other pressures imposed upon them by their activist boards of directors. The company will focus on value, growth potential and free cash flow while complying with common sense ESG policies, often having a lower environmental impact than its competitors through its EOR methods.
EOR
In addition to pursuing conventional acreage and properties, Laredo Oil plans to acquire additional select mature oil fields where it believes that it can profitably use its proprietary Underground Gravity Drainage™ (UGD) model to recover stranded oil reserves (reserves previously considered to be economically incapable of recovery). The UGD method is applicable to mature oil fields that have very specific geological and reservoir characteristics.
Laredo Oil has done extensive research and field level application over the last 10 years and has identified specific oil fields within the United States that it believes are qualified for the UGD recovery method. The company believes the costs of implementing the UGD method are significantly lower than those of other commonly used EOR methods. Laredo Oil believes that it can materially increase the field oil production rate from prior periods and, in some cases, recover amounts of oil equal to or greater than amounts previously recovered from the mature fields selected.
Investment Considerations
Laredo Oil Inc. is an oil and gas E&P company engaged in acquiring, developing and operating both conventional oil and gas properties and select mature oil fields that are suitable for the use of the company's proprietary EOR methods.
Regardless of the property, the company focuses on value, growth upside and free cash flow.
Laredo Oil has acquired leases on 23,739 mineral acres in Montana.
Laredo Oil has identified 10 initial drilling locations, with the intention to drill the first development well in calendar 2021.
- Recent Coverage -
InvestorNewsBreaks - Laredo Oil Inc. (LRDC) Expanding Mineral Rights Acreage to Leverage Potential of Montana Property
Laredo Oil (OTC: LRDC) was recently granted a permit for planned drilling, starting with its first well, the Olfert 11-4, at a property located in the Western Williston Basin of Montana acquired by Laredo's subsidiary, Lustre Oil Company LLC. A recent article quotes company CEO and Chair Mark See as saying, "Assuming successful economic results from the completion of the first well, we intend to proceed to drill the next ten wells, contingent upon successful completion of the fundraising efforts currently underway… And we are continuing to expand our mineral rights acreage portfolio in Montana to more fully realize the opportunity we believe exists there." Laredo's belief in the potential of the property, the article notes, is rooted in more than 35 years of offsetting production, the associated technical data in the field, and the reserve report it received last year. "This reserve report confirms the potential of the first ten wells we have identified for completion in a small portion of the 28,496 acres where Lustre has acquired mineral rights in northeast Montana," said See. "Based on this reserve report, I feel the field has much more potential for expansion."
---
---

FuelPositive Corp.
(TSX.V: NHHH) (OTCQB: NHHHF)
FuelPositive Corp. (TSX.V: NHHH) (OTCQB: NHHHF) is a growth stage company focused on licensing, partnership and acquisition opportunities relating to energy-efficient technologies and sustainability. The company is committed to providing commercially viable and sustainable clean energy solutions, including green ammonia (NH3), for use across a broad spectrum of industries and applications.
FuelPositive is headquartered in Toronto, Canada.
Hydrogen Economy Problems and FuelPositive's Carbon-Free Technology
Hydrogen has been positioned as the best alternative to fossil fuels, but increasingly, green ammonia is being considered as a more practical solution.
The hydrogen economy is currently facing many challenges. Traditional (grey) ammonia manufacturing exists on a massive scale, but centralized refineries using the Haber-Bosch system that relies on the use of fossil fuels result in some of the world's most concentrated CO2 emissions. In total, an estimated 200 million metric tonnes of grey ammonia are consumed each year, with greater than 80% utilized by the agricultural sector.
FuelPositive's flagship carbon-free green ammonia production technology provides an innovative solution to these environmental concerns. Developed by Dr. Ibrahim Dincer and his team, the company's decentralized platform allows for the in-situ production of green ammonia in an entirely sustainable manner, using only water, air and sustainable electricity.
The production of hydrogen is energy intensive, but it is just one variable hindering the growth of the hydrogen economy. Other hurdles include:
Storage – The storage of hydrogen by compression or liquification are both cost prohibitive and unsustainable. Ammonia storage, in comparison, is well established worldwide.
Distribution – The distribution network for effective hydrogen deployment has yet to be developed, as the extreme high-pressure distribution requirements to transport hydrogen would result in enormous infrastructure costs. The smarter alternative is to distribute ammonia, which is hydrogen-dense. Not only does the production of FuelPositive's green ammonia require less energy than producing hydrogen on its own, but it stores 65% more hydrogen than highly compressed pure hydrogen. Green ammonia is the ideal carrier of hydrogen.
End Use – R&D on the transportation-related end use applications for hydrogen is in its infancy, but almost any car, truck, ship or plane can be easily converted to run on green ammonia at a considerably lower cost per mile traveled when compared to traditional fossil fuels. Increasingly, green ammonia is being hailed as the liquid fuel of the future.
A key benefit of FuelPositive's patent-pending, first-of-its-kind green ammonia production technology is its flexibility. The modular, scalable and transportable system (built to fit within standard shipping containers) allows for small, medium or large-scale production of green ammonia on location. This decentralized approach eliminates the challenges and volatility associated with traditional refineries and the wildly unreliable supply chain. As such, with an appropriately sized FuelPositive system and access to renewable energy, the end use applications for the company's platform are nearly infinite. End users will have the green ammonia they need in the right amount, at the right time, in the right place – at a steady price, year after year.

Investment Considerations
FuelPositive Corp. is a growth stage company focused on manufacturing, licensing, partnership and acquisition opportunities relating to energy-efficient technologies and sustainability.
The company's flagship product is a modular, scalable and transportable system for producing green ammonia for use across multiple industries.
FuelPositive's green ammonia technology solves real problems facing the industry today, including supply, storage and distribution limitations.
The global ammonia market is forecast to reach $81.42 billion by 2025, expanding at a CAGR of 5.59% from 2017.
The global green ammonia market is projected to grow from $16 million in 2021 to reach $5,415 million by 2030, expanding at a CAGR of 90.2% during the forecast period.
The FuelPositive management team is comprised of individuals with entrepreneurial, finance and energy solution backgrounds.
- Recent Coverage -
Amid Food Grower Disruptions Over Russia-Ukraine War, FuelPositive Corp. (TSX.V: NHHH) (OTCQB: NHHHF) Readies On-Site Green Ammonia-Generating System
FuelPositive Corp. is a Canadian innovator putting the finishing touches on a demonstration system for the production of green ammonia and green hydrogen that will be a decentralized, non-carbon polluting source of fuel and fertilizer
The company's technological system will grant farmers new options in locally powering and fertilizing their farms without dependence on snarled supply chains that have continued to deteriorate through the ongoing pandemic and Russia-Ukraine war
The 4-month-old Russian invasion of Ukraine and the resulting trade embargoes are having a significant impact on food and fertilizer shipments from the region known as the breadbasket of Europe and the world at large
FuelPositive's green solution also makes it an ideal means of providing energy to underserved, remote parts of the planet and a worthwhile alternative to carbon-intensive ammonia production
Russia's war against Ukraine is entering its fifth month, continuing to disrupt agricultural commerce that supplies food to a large portion of the world's population. While most of the impact is and will be felt between Europe and Africa, the Americas also are experiencing some economic base difficulties as a result of the conflict. The impact on food security will be felt globally in the coming months, as well.
Interact with SmallCapSociety Members
Network Partner Spotlights

- And -

About SmallCapSociety
Our focus is on micro- and small-cap companies spanning a range of industries and stages of development. The stocks that catch our attention feature the products, services, management teams and business plans required to thrive in today's markets. For the knowledgeable investor, the small-cap space represents huge potential, but keeping abreast of the latest happenings in specific industry sectors and niches is essential to optimizing long-term returns. We're not interested in selling snake oil or touting the so-called "hottest" stocks. We're all about giving you the tools and information needed to uncover ground-floor plays that are ripe for big-time moves.
Newsletter archives and disclaimers available at: www.smallcapsociety.com