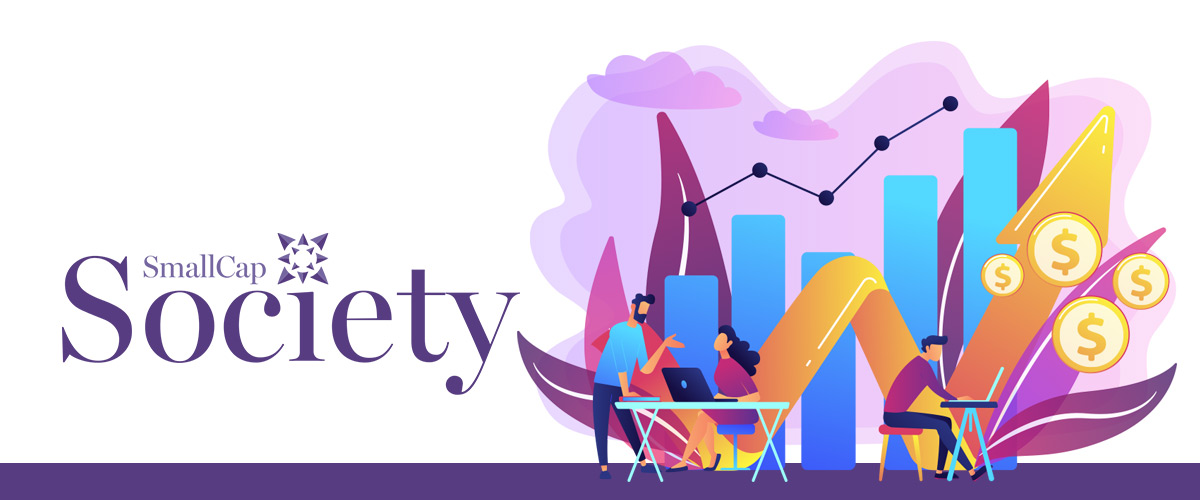 Society Picks of The Week

Lexaria Bioscience Corp.
(NASDAQ: LEXX)
Lexaria Bioscience Corp. (NASDAQ: LEXX) is a global innovator in drug delivery platforms. The company's patented technology, DehydraTECH™, improves the way active pharmaceutical ingredients (APIs) enter the bloodstream by promoting healthier oral ingestion methods and increasing the effectiveness of fat-soluble active molecules. DehydraTECH promotes fast-acting, less expensive and more effective oral drug delivery and has been thoroughly evaluated through in vivo, in vitro and human clinical testing.

DehydraTECH is covered by 26 issued and more than 50 pending patents in over 40 countries around the world. Lexaria's first patent was issued by the U.S. Patent and Trademark Office in October 2016 (US 9,474,725 B1), providing 20 years of patent protection expiring June 2034. Multiple patents have been awarded since then and are expected in the future.

Lexaria has a collaborative research agreement with the National Research Council (NRC), the Canadian government's premier research and technology organization. The company has filed for patent protection for specific delivery of nicotine, vitamins, NSAIDs, testosterone, estrogen, cannabinoids, terpenes, PDE5 inhibitors (with brand names like Viagra), tobacco and more.

Lexaria began developing DehydraTECH in 2014 and has since continued to strengthen and broaden the technology. The company has no plans to create or sell Lexaria-branded products containing controlled substances. Instead, Lexaria licenses its technology to other companies around the world to offer consumers the best possible performance across an array of ingestible product formats.

The company's technology is best thought of as an additional layer that providers of consumer supplements, prescription and non-prescription drugs, nicotine and CBD products can utilize to improve the effectiveness of their own existing or planned new offerings. Lexaria has licensed DehydraTECH to multiple companies, including a world-leading tobacco producer for the research and development of smokeless, oral-based nicotine products, and for use in industries that produce cannabinoid beverages, edibles and oral products.

DehydraTECH is suitable for use with a wide range of product formats including pharmaceuticals, nutraceuticals, consumer packaged goods and over-the-counter capsules, pills, tablets and oral suspensions.

DehydraTECH Technology

Lexaria's DehydraTECH is designed specifically for formulating and delivering lipophilic (fat-soluble) drugs and active ingredients. DehydraTECH increases their effectiveness and improves the way active pharmaceutical ingredients enter the bloodstream. The major benefits to a subject ingesting a DehydraTECH-enabled drug or consumer product can be summarized by the following:
Speeds up delivery – the effects of the product are felt by the subject in just minutes.
Increases bioavailability – the technology is much more effective at delivering a drug or product into the bloodstream.
Increases brain absorption – animal testing suggests significant improvement in the quantity of drug delivered across the blood-brain barrier.
Improves drug potency – more of the ingested product is made available to the body, so lower doses are required to achieve the desired effect.
Reduces drug administration cost – lower doses mean lower overall drug costs.
Masks unwanted taste – the technology eliminates or reduces the need for sweeteners.
Lexaria has demonstrated in animal studies a propensity for DehydraTECH technology to elevate the quantity of drug delivered across the blood-brain barrier by as much as 1,900 percent, initiating additional new patent applications and opening possibilities for improved drug delivery.

Since 2016, DehydraTECH has repeatedly demonstrated, with cannabinoids and nicotine, the ability to increase bio-absorption by up to five to 10 times, reduce time of onset from one to two hours to just minutes, and mask unwanted tastes. The technology is to be further evaluated for additional orally administered bioactive molecules, including antivirals, cannabinoids, vitamins, non-steroidal anti-inflammatory drugs (NSAIDs) and nicotine.
Investment Considerations
Lexaria Bioscience Corp. has disruptive proprietary technology protected by a broad international patent portfolio.
The company has been issued 26 patents in the U.S., European Union and other countries, with more than 50 patents pending around the world.
Lexaria's DehydraTECH technology has a vast worldwide, multi-billion-dollar total addressable market, including multiple rapid-growth segments like cannabinoid and noncombustible nicotine delivery.
The company has licensed its fat-soluble active molecule delivery technology to multiple established companies for use in their products.
Lexaria completed an uplisting to Nasdaq Capital Markets and an $11 million financing in January 2021.
- Recent Coverage -
InvestorNewsBreaks - Lexaria Bioscience Corp. (NASDAQ: LEXX) Discusses Biotech Industry Valuation Metrics
August 11, 2022 9:45 AM
Lexaria Bioscience (NASDAQ: LEXX, LEXXW) is a global innovator in drug delivery platforms. The company today issued information to its stakeholders as an aid to conveniently research and understand various non-affiliated third-party sources and their methodologies for valuing biotech and pharmaceutical companies. "Biotech companies with little to no revenue can still be worth billions," Raphael Rottgen, CFA, FRM, was quoted in the press release. "While valuations can be extremely low or extremely high, there is often underlying logic in identifying risks and arriving at those valuations. Developing new drugs can have significant costs of over $1 billion and can take as long as 10 to 15 years to reach the market."

The announcement clarifies that Lexaria's DehydraTECH-CBD for hypertension program is currently operating within step three of five of the drug development process according to descriptions from the U.S. Food and Drug Administration ("FDA"). Under this step, various human studies seek to evidence both tolerability/safety as well as efficacy for intended purposes. Of the 5,000 – 10,000 compounds examined and tested in the discovery phase, not more than about 250 successfully complete the preclinical research step. Lexaria's DehydraTECH-CBD is among those successes, having already reached and surpassed the preclinical research stage.
---
---

Tingo Inc.
(OTC: TMNA)
Tingo Inc. (OTC: TMNA) is a digital service agri-fintech technology company focused on foundation-level agriculture and related financial services in Africa. The company aims to be Africa's leading agri-fintech player, transforming rural farming communities to connect through its proprietary platform to meet their complete needs – from inputs and agronomy to off take and marketplace – and deliver sustainable income in an impactful way. The company's vision is to build complete digitally inclusive ecosystems that promote financial inclusion and deliver disruptive micro-finance solutions, empower societies, produce social upliftment in rural communities and open international opportunities.

Tingo believes that a truly connected world will help contribute to a better global society. The company's core focus areas are telecoms, financial services/fintech and agritech. Tingo's goal is to provide a best-in-class customer experience, support the domestic economies of its host countries and support technological and financial inclusion to end the poverty premium. Through this, Tingo hopes to deliver attractive returns to shareholders while investing in the long-term future of the company and its subsidiaries.

Global climate change is challenging sustainable production and food security. Tingo's strategy and market execution provide an opportunity for Africa to be a core focal point to solve a number of key areas of concern, including food security, gender equality, financial inclusion and poverty alleviation, to name a few. Disruption of micro finance through the use of DeFi-based stable coins and smart contracts will give agri-communities access to capital markets-driven digital finance solutions that make them more competitive and sustainable economically, striking a good balance of returns between digital asset providers and Tingo as the service partner. This innovation will deliver significant access to much needed finance at 'Grassroot' levels, delivering tangible social upliftment and GDP growth in the African markets served by Tingo.

Tingo Mobile, with more than nine million subscribers, is Nigeria's leading technology and device-as-a-service platform aimed at accelerating digital commerce, especially in the country's agritech and fintech verticals. The company helps farmers acquire mobile phones through a unique leasing plan, connecting them to mobile and data networks through its own virtual mobile network. Tingo also connects farmers to markets, services and resources via Nwassa, its digital agritech marketplace platform that commenced operations in 2020. The company has also launched a beta version of TingoPay – a B2B and B2C fintech app aimed at providing financial services to users inside and outside of the agriculture value chain. Among the services offered are mobile wallets, payment processing and access to specialist lenders, insurers and pension products.

Tingo will soon announce its innovative blockchain-based solution for use of digital stable coins to empower frictionless trade across borders in Africa. The company's market-proven model in Nigeria is its core foundation, enabling Tingo to deliver the same service model across Africa to become the continent's leading agri-fintech business powered through smartphone technology.

The African Continental Free Trade (ACFT) plan will be a key framework to prepare the company to be the leading intra-Africa trading hub for trade flows across Africa in the medium term, when it is likely the agreement will be executed into tangible activity. Tingo is well positioned to easily transform the goals of the ACFT into reality when finally implemented by the African Union and the various African countries that have not signed up.

Businesses

Tingo has four core business lines:
Mobile Phone Leasing – Tingo has distributed almost 30 million mobile handsets since 2014 and will continue to replace the devices of its installed customer base every three years. Tingo Mobile provides the latest mobile phone handsets at an affordable price point and allows customers to spread payments over 36 months.
Mobile Voice and Data Service – Through a mobile virtual network, Tingo provides its customers with voice and data services, allowing customers to communicate effectively, both inside and outside the agricultural ecosystem.
Nwassa Marketplace Platform – Nwassa is Tingo's proprietary agritech platform which provides Africa's farmers with access to global markets to secure more competitive pricing for their crops. The platform processes 500,000 daily transactions with a value of over $8 million. A select group of trusted partners can assist smallholder farmers and agricultural cooperatives with packaging, warehousing, and dry and wet cargo logistics, as well as up-to-date information from the global agricultural sector. Tingo provides its customers with digital wallet services, which enable them to send and receive domestic payments, monitor cash flow in real time and securely hold money. The company also provides access to other services, such as utility bill payment, virtual airtime top-up, insurance services and alternative lending solutions.
TingoPay – Since the launch of the Nwassa platform, Tingo has been a dominant player in the B2B fintech vertical. After many successful months of operating Nwassa, Tingo entered the fintech B2C vertical to extend its B2B offering to a broader market beyond agriculture.
Investment Considerations
Investor appetite in Africa continues to be robust, attracting $407 billion of Foreign Direct Investments (FDI) between 2014 and 2018.
Agriculture makes up 23 percent of sub-Saharan Africa's GDP and 60 percent of employment.
Tingo directly benefits the African economy by helping farmers gain better prices for their crops.
The company enables more efficient markets via greater distribution of agricultural products.
Tingo directly provides an access point to technology for tens of millions of Africans.
The company is epanding into fintech banking services for the mass market, providing access to financial services through Tingo Pay, its proprietary mobile wallet application.
- Recent Coverage -
Blockchain Technology Could Go Mainstream Via Adult Entertainment Industry
August 5, 2022 11:15 AM

Blockchain technology was revolutionary when it was first introduced in 2008 as part of a new digital currency called Bitcoin. Over the past decade, blockchain has provided systems with increased technology, speed and efficiency due to its decentralized nature. Even as cryptocurrency prices have hit historic lows in the past couple of months, several industries are keen on adopting blockchain into their systems.

The adult industry, which is known for being among the first sectors to adopt new technologies, could benefit a great deal from blockchain's decentralized nature. Estimated to be worth billions of dollars, the adult industry could leverage blockchain's capabilities to create safe and inclusive adult platforms. Because of its history as an early adopter of new technology, the adult industry presents a major growth opportunity for blockchain.
Interact with SmallCapSociety Members
Network Partner Spotlights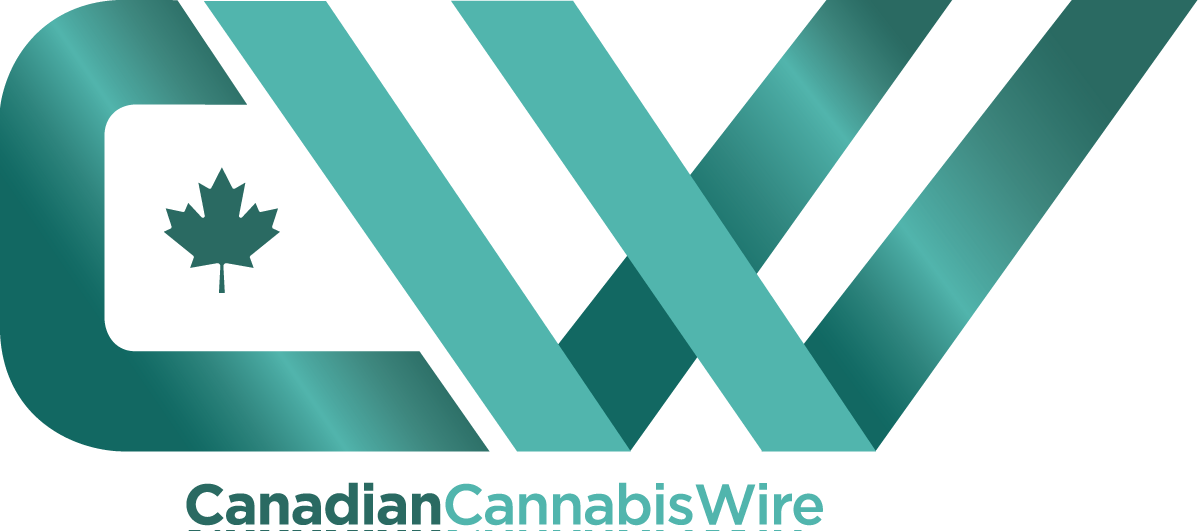 - And -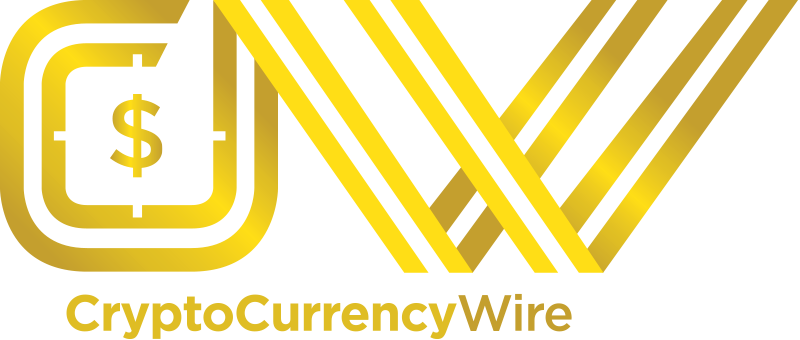 About SmallCapSociety
Our focus is on micro- and small-cap companies spanning a range of industries and stages of development. The stocks that catch our attention feature the products, services, management teams and business plans required to thrive in today's markets. For the knowledgeable investor, the small-cap space represents huge potential, but keeping abreast of the latest happenings in specific industry sectors and niches is essential to optimizing long-term returns. We're not interested in selling snake oil or touting the so-called "hottest" stocks. We're all about giving you the tools and information needed to uncover ground-floor plays that are ripe for big-time moves.
Newsletter archives and disclaimers available at: www.smallcapsociety.com