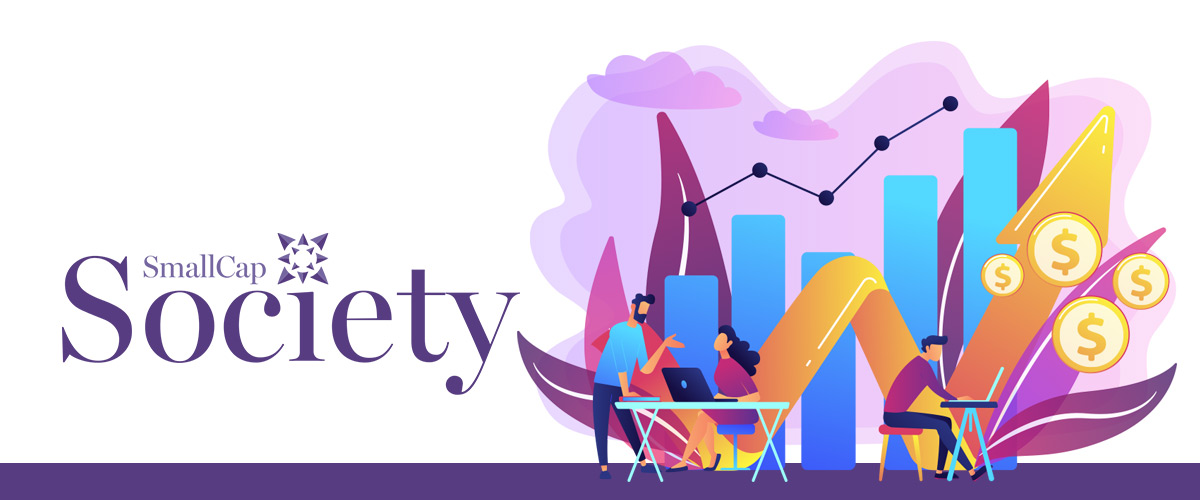 Society Picks of The Week

Sharing Services Global Corporation
(SHRG)
Sharing Services Global Corporation (SHRG), formerly Sharing Services Inc., is a diversified company dedicated to maximizing shareholder value, operating two primary subsidiaries: Elepreneurs Holdings US, LLC, a direct-selling company, and Elevacity Holdings US, LLC, a products company. Headquartered in Plano, Texas, SHRG markets and distributes Elevate-branded health and wellness products through an independent sales force of distributors called Elepreneurs.

Proprietary Products

SHRG's current exclusive Elevate product offerings are marketed under the Elevacity brand, so named to signify the company's commitment to elevating lives.

The Elevate health and wellness product line consists of nutraceutical products that SHRG refers to as D.O.S.E., which stands for dopamine, oxytocin, serotonin and endorphins – all of which are key hormones proven to promote happiness and well-being.

Elevacity brand products are carefully formulated, chosen and designed to support a single objective: elevate the happiness and well-being of the consumer.

Global Network of Elepreneurs

Elevacity products are shared and sold by a growing international network of home-based entrepreneurs, called Elepreneurs, operated by Elepreneurs Holdings US, LLC. This SHRG subsidiary provides basic and advanced programs for both new and experienced entrepreneurs who are focusing on their direct-sales careers.

SHRG's high-performing independent sales force follows the company's Blue Ocean selling strategy, an approach that encourages individuals to seek new markets, lead, and to "stop competing and start creating." The Blue Ocean strategy is based on the book, "Blue Ocean Strategy," written by Professor Renée Mauborgne, who notes that "the lesson here is that the best defense is offense, and the best offense… is to make a blue ocean shift and create your own blue ocean."

Following this selling strategy, SHRG's Elepreneurs are taught that, rather than competing directly in a competitive, direct-selling market, they should focus on making competitors irrelevant and succeeding in an uncontested marketplace.

In addition, SHRG's Elepreneurs use the interactive, video-based VERB sales-marketing platform developed by Verb Technology Company Inc. The app utilizes proprietary interactive video data collection and analysis technology and provides next-generation customer relationship management, lead generation, and video marketing software applications.
Investment Considerations
Diversified holding company specializing in the direct-selling industry and network marketing.
Direct selling in the United States represents $35.4 billion in retail sales in 2018, a 1.3% increase from 2017. Global direct-selling revenues hit $182 billion.
Employs unique Blue Ocean Strategy to empower entrepreneurs and engage a paradigm shift in business leadership across a wide range of sectors.
Exclusive line of health and wellness products consists of anti-aging skin care, functional beverages and natural supplements, all based on the company's exclusive D.O.S.E. product formulation of four hormones designed to promote happiness and well-being.
Cumulative sales revenues hit $169 million since the December 2017 launch of Elevate products through the Elepreneurs and Elevacity subsidiaries.
---
---

Cub Crafters Inc.
Cub Crafters Inc. (typically styled CubCrafters) is an OEM aircraft manufacturer based at McAllister Field Airport in Yakima, Washington. The company was founded in 1980 to build parts and supplementary type certificate (STC) improvement modifications, which were used to establish it as the preeminent center for rebuilding the classic Piper PA-18 Super Cub light aircraft. CubCrafters went on to advance the market with its own, newly manufactured aircraft models and holds an approved Federal Aviation Administration (FAA) Production Certificate. Yakima-based operations include an engineering design-test-certification center, aircraft parts and assembly production facilities, and an MRO maintenance service and overhaul facility.

The first newly manufactured aircraft by the company, the CC18-180 Top Cub, was Federal Aviation Administration (FAA) type certified in December 2004. The Top Cub was also granted type certificates (TC) by Transport Canada in July 2008, followed by Australian certification in August of that same year. With the FAA's release of the new Light Sport Aircraft (LSA) class, CubCrafters created a brand-new model in 2008, the CC11-100 Sport Cub, similarly based on the original Piper J-3 Cub's appearance, which it validated to ASTM international standards as an LSA. This model advanced to become known as the Carbon Cub, the bestselling LSA of all time in the U.S.

CubCrafters focuses on four main product lines, including the Carbon Cub SS, Carbon Cub FX, XCub, and the Top Cub under license. Some models are built to be lightweight and powerful for quicker flights, while others are built for longer missions in unforgiving backcountry environments.

CubCrafters has a service and overhaul facility for PA-18 Super Cubs and other Cub derivative designs at its Yakima headquarters. The company sells aircraft kits as well as finished aircraft.

Aircraft

The Carbon Cub is available in three variants: Carbon Cub SS (production Light Sport Aircraft), Carbon Cub FX (an innovative Builder Assist E/A-B aircraft) and Carbon Cub EX (E/A-B aircraft kit). Carbon Cub has been designed for off-airport operation with a powerful engine, strong lightweight airframe and nimble low-speed manners. The Carbon Cub has taken the fundamentally superior design of the Piper Super Cub and reinvented it using 21st century materials and computer-aided design. Superior engineering results include the Carbon Cub having 50% fewer parts and weighing more than 300 pounds less than a similarly equipped Super Cub. Now in its third generation of innovation advancements, there are over 1,000 Carbon Cubs flying.

The CubCrafters CC19-180 XCub, FAA Certified and introduced in June 2016, is supplied complete and ready-to-fly. The XCub is a further scaled development of the CubCrafters Carbon Cub, which the company continues to supply, but with higher performance and incorporating more structural carbon fiber. The XCub was developed over a six-year period and not publicly announced until FAA TC had been completed and issued. The process was completed organically using company resources and did not involve any venture capital, loans nor any advanced customer deposits. XCub is built on a wholly original fuselage design. The CNC-milled 4130 chromoly steel frame meets the latest FAA Part 23 certification standards for 2,300-pound gross weight aircraft. XCub's useful load is as high as 1,084 pounds. Current Part 23 certification requirements ensure this is the strongest Cub ever produced. It can fly farther, providing greater comfort. It is an airplane that has taken the best from the past and, using the very latest in design, material and manufacturing technology, has established a new standard.

The XCub was approved by the FAA for seaplane operations in December 2017. That same month, EASA approved the XCub design and issued a new type certificate. Four international type certificates have been gained: EASA Dec-2017, Canada Feb-2018, Japan April-2018, and Australia Aug-2018.

CubCrafters increased the horsepower of the XCub line in 2019, offering two new models: the CC19-215 FAA Certified version and the CCX-2300 Builder Assist, both powered by the new CC393i 215 HP engine built by Lycoming.

In December 2021, CubCrafters gained FAA Certification of a new nose wheel version of the XCub, branded the NXCub.
Investment Considerations
CubCrafters owns 15 undeveloped acres at McAllister Field for potential expansion of operations.
The company recently opened a new 11,000-square-foot Customer Completion Center.
Cost and timeline of FAA Certification represents a significant barrier to entry.
The company introduced its CC19-180 XCub aircraft in June 2016, completing the six-year project without using any outside investment.
The company recently released new variants of the XCub offering floats and more engine horsepower.
New nosewheel configurations open up the company's product line to 85% of all pilots.
Only 10-12% of CubCrafter's sales are international, though it represents 50% of the market demand – an untapped opportunity for growth.
Financing will dramatically reduce order backlog resulting in a strong revenue rise and accelerating future growth.
The Builder Assist program, unique to CubCrafters, is a large and growing sales segment.
The company's legacy of innovation distinguishes it from its peer group.
The global ultralight and light aircraft market was valued at $7.63 billion in 2021 and is expected to grow at a CAGR of 4.5% from 2022 to 2027 to reach a forecast value of $9.93 billion.
- Recent Coverage -
InvestorNewsBreaks – Cub Crafters Inc. Looking to Expand Operations Amid Increasing Popularity of Backcountry Aviation
Cub Crafters (typically styled CubCrafters) is the leading designer and manufacturer of light-sport, experimental and Part 23 certified backcountry aircraft. Becoming a publicly traded company was a long-standing vision of Jim Richmond, Cub Crafters' founder. The company has now commenced plans to materialize Richmond's vision and is currently allowing potential investors to reserve shares in an upcoming public offering. "The news that outside investment would be allowed for the first time in the 42 year history of the company excited potential investors, who reserved more than 1,000,000 shares of stock, worth more than $5 million, in just the first 48 hours after the reservation period opened. Given the company's goal to raise $50 million for an expansion of its operations, the company has opted to file for a Regulation A exemption from the 1933 Securities and Exchange Act. If approved by the Securities and Exchange Commission ('SEC'), this exemption will allow customers of the company, its fans, aviation enthusiasts, and even the general public to purchase shares of preferred stock in the company at the offering price of just $5 per share," a recent article reads. "Backcountry aviation is increasing in popularity, and the demand for our aircraft continues to grow. We want to build airplanes faster to reduce the amount of time a customer has to wait to get a new airplane, we want to improve service and support for our owners, and we want to accelerate our focus on new innovation. Our goal is to exceed our customers' expectations," CubCrafters VP of Sales Brad Damm is quoted as saying.
Interact with SmallCapSociety Members
Network Partner Spotlights

- And -

About SmallCapSociety
Our focus is on micro- and small-cap companies spanning a range of industries and stages of development. The stocks that catch our attention feature the products, services, management teams and business plans required to thrive in today's markets. For the knowledgeable investor, the small-cap space represents huge potential, but keeping abreast of the latest happenings in specific industry sectors and niches is essential to optimizing long-term returns. We're not interested in selling snake oil or touting the so-called "hottest" stocks. We're all about giving you the tools and information needed to uncover ground-floor plays that are ripe for big-time moves.
Newsletter archives and disclaimers available at: www.smallcapsociety.com