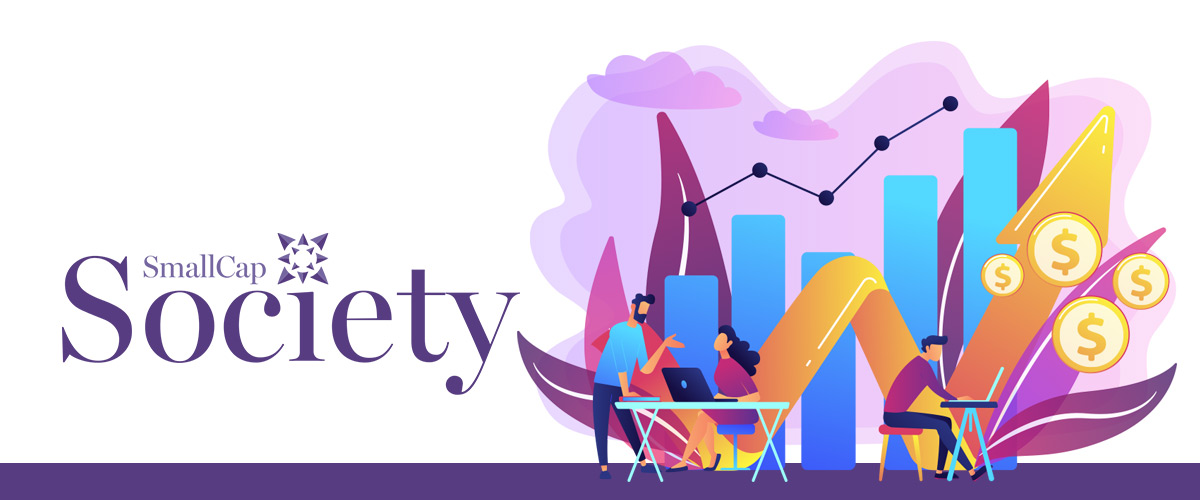 Society Picks of The Week

Energy Fuels Inc.
(NYSE American: UUUU)
(TSX: EFR)
Energy Fuels Inc. (NYSE American: UUUU) (TSX: EFR), based in Lakewood, Colorado, is the country's largest producer of uranium and the leading conventional producer of vanadium, both designated by the U.S. government as critical minerals. Energy Fuels also began production of rare earths in 2021 at a stage more advanced than any other U.S. company.
As the leading U.S. diversified uranium miner, Energy Fuels' uranium production portfolio stands apart in the world. Energy Fuels has more uranium production facilities, more production capacity, and more in-ground resources than any other company in the United States. In fact, the company's assets have produced over one-third of all U.S. uranium over the past 15 years and is uniquely positioned to increase production to meet new demand.
Energy Fuels utilizes both conventional and in-situ recovery ("ISR") technology to produce uranium from three strategic facilities:
White Mesa Mill in Utah (conventional) has a licensed capacity of over 8 million pounds of U3O8 per year. The highly strategic White Mesa Mill is the only conventional uranium mill in the country and is proximate to some of the largest and highest-grade uranium mines and projects in the U.S., including the Company's Canyon mine, La Sal Complex, Henry Mountains Complex and Roca Honda Project. White Mesa Mill provides Energy Fuels with significant production scalability as uranium demand increases. The White Mesa Mill also has other diverse businesses, including vanadium, rare earth elements (REE's), alternate feed materials recycling and land cleanup, all described below.
Nichols Ranch Plant (ISR) is located in the productive Powder River Basin district of Wyoming and has a total licensed capacity of 2 million pounds of U3O8 per year. Nichols Ranch has produced 1.2 million pounds of U3O8 since commissioning in 2014, and it has significant future expansion potential from 34 fully licensed wellfields containing significant in-ground uranium resources.
Alta Mesa Plant (ISR) is located on over 200,000 acres of private land in Texas. The fully licensed and constructed ISR project has a total operating capacity of 1.5 million pounds of uranium per year and produced nearly 5 million pounds of U3O8 between 2005 and 2013. This low-cost production facility is currently on standby, maintained in a state of readiness to respond to expected increases in demand.
Investment Considerations
Largest producer of uranium in the United States (2017-2019); assets accounted for over one-third of nation's supply since 2006
Leading U.S. vanadium producer in 2019 with flexibility to respond to evolving markets
Began producing mixed rare earth carbonate in 2021, making Energy Fuels the most advanced rare earth producer in the U.S.
Diverse business opportunities, including alternate feed materials recycling and land cleanup, which all have significant potential to drive significant cash flow
Positioned to benefit from Trump Administration's pursuit of $1.5B over 10 years to purchase uranium from U.S. miners, along with other U.S. government support of domestic production
Strong cash, working capital and inventory positions
Proven track-record of sustained U.S. market leadership
- Recent Coverage -
Why Uranium Expected to Boom in Near Future
Fossil fuels such as crude oil, natural gas and coal have been used for more than a century, which makes them the biggest polluters of the environment as well as the biggest culprits of climate change. Unlike fossil fuels, nuclear energy is a zero-emission clean source of energy. This means that nuclear energy doesn't produce greenhouse gases, which greatly contribute to climate change.
Uranium is the most common fuel used in nuclear fission power stations to generate power. As the use of nuclear energy increases, uranium stocks are expected to boom. Below are some reasons to support the belief that uranium is set for a bullish run in the coming years.
---
---

Hillcrest Energy Technologies Ltd.
(CSE: HEAT)
(OTCQB: HLRTF)
(FRA: 7HIA.F)
Hillcrest Energy Technologies Ltd. (CSE: HEAT) (OTCQB: HLRTF) (FRA: 7HIA.F) is a clean technology company based in Vancouver, British Columbia, engaged in developing high-value, high-performance power conversion technologies and digital control systems for next-generation powertrains and grid-connected renewable energy systems.
From concept to commercialization, Hillcrest invests in the development of energy solutions that power a more sustainable and electrified future. Hillcrest power inverter technology helps produce efficiencies in electrification and maximize the performance of electric systems, including electric vehicles (EV), motors and generators.
The company offers a flexible, single-inverter architecture that can be applied at nearly every stage of the electrification ecosystem, from renewable energy generation through the charging and operation of an EV, to provide full-cycle efficiency and performance improvements.
As momentum to electrify and decarbonize energy systems accelerates, Hillcrest believes the power inverter is increasingly emerging as a key component. While system cohorts such as battery packs, PV panels and electric motors are often in the spotlight, the inverter holds the key to unlocking efficiency and performance improvements.
Hillcrest power inverter technology is:
REVOLUTIONARY: high-efficiency inverter technology has the potential to revolutionize how motors respond and how efficiency is gained.
AGILE: able to deliver and deploy high-efficiency inverter solutions purpose-designed to meet specific customer needs.
INNOVATIVE: technology-forward, clean-energy experts who are focused on advancing and optimizing efficient alternative energy use across all electric vehicle and charging platforms.
A MARKET LEADER: a next-generation technology provider to the automotive industry's top suppliers and manufacturers.
Investment Considerations
Hillcrest in June 2022 filed a patent application for a simplified EV charging solution.
The company in April 2022 published a technical white paper documenting the benefits of its silicon carbide inverter technology.
Hillcrest has completed its strategic exit from the fossil fuel business to focus on clean energy technologies.
The global power inverter market is expected to reach a value of $95 billion by 2028, driven by increasing demand for EVs, energy generating wind turbines and solar-powered photovoltaic systems.
- Recent Coverage -
InvestorNewsBreaks - Hillcrest Energy Technologies Ltd. (CSE: HEAT) (OTCQB: HLRTF) (FRA: 7HIA.F) Called 'Potential Breakthrough' by New Research Report, Earns Buy-Venture Rating
Hillcrest Energy Technologies (CSE: HEAT) (OTCQB: HLRTF) (FRA: 7HIA.F), a clean-technology company developing transformative power conversion technologies and control system solutions for next-generation EVs and electrical systems, was the focus of attention on a recent Singular Research report. The report observed that Hillcrest has achieved a proof of concept for a proprietary zero voltage switching ("ZVS") inverter, which Singular noted was a potential breakthrough clean-technology solution for the EV and clean-energy spaces. Based on its research, the report stated that HLRTF has strong prospects of partnerships with tier 1 auto suppliers, making Singular "bullish" on Hillcrest's long-term prospects. The report initiated a buy-venture rating at a $0.20 price target. According to the report, Hillcrest has developed exclusive software and hardware for its ZVS inverter that eliminates switching losses and heat created in the inversion process. In addition, the company has completed design specifications for a 250 kilowatt, 800-volt ZVS EV inverter commercial prototype and already has at least a dozen OEMs and tier 1 suppliers interested in a commercial version. "Hillcrest Energy Technologies Ltd. has transitioned from being an energy exploration and production company to a clean-technology company," stated the research report. "The company's high-efficiency inverter technology enables high-switching frequency at high efficiency, eliminating switching losses and reducing heat produced in the inversion process."
Interact with SmallCapSociety Members
Network Partner Spotlights

- And -

About SmallCapSociety
Our focus is on micro- and small-cap companies spanning a range of industries and stages of development. The stocks that catch our attention feature the products, services, management teams and business plans required to thrive in today's markets. For the knowledgeable investor, the small-cap space represents huge potential, but keeping abreast of the latest happenings in specific industry sectors and niches is essential to optimizing long-term returns. We're not interested in selling snake oil or touting the so-called "hottest" stocks. We're all about giving you the tools and information needed to uncover ground-floor plays that are ripe for big-time moves.
Newsletter archives and disclaimers available at: www.smallcapsociety.com