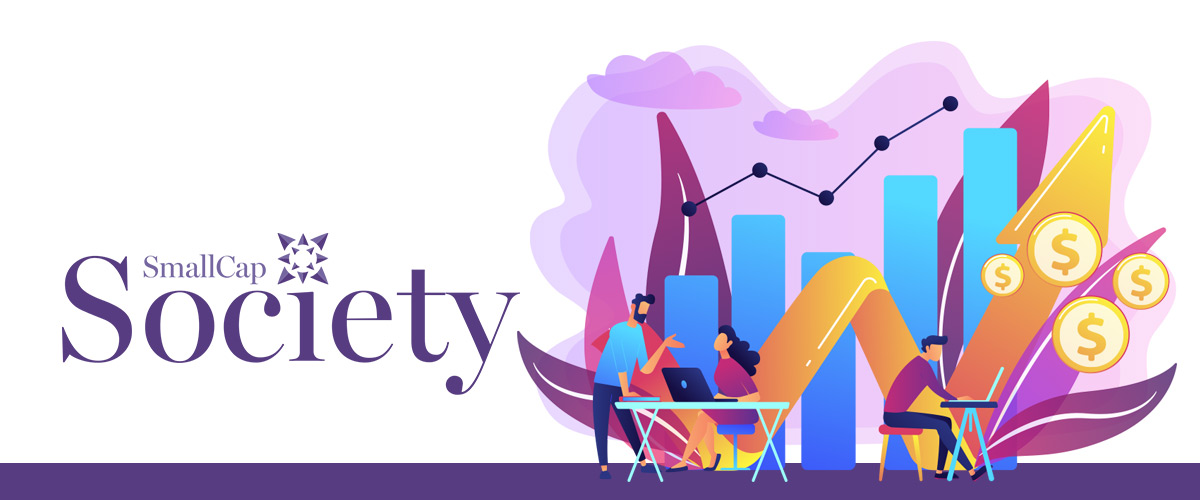 Society Picks of The Week

CubCrafters Inc.
CubCrafters Inc. is an OEM aircraft manufacturer based at McAllister Field Airport in Yakima, Washington. The company was founded in 1980 to build parts and supplementary type certificate (STC) improvement modifications, which were used to establish it as the preeminent center for rebuilding the classic Piper PA-18 Super Cub light aircraft. CubCrafters went on to advance the market with its own, newly manufactured aircraft models and holds an approved Federal Aviation Administration (FAA) Production Certificate. Yakima-based operations include an engineering design-test-certification center, aircraft parts and assembly production facilities, and an MRO maintenance service and overhaul facility.

The first newly manufactured aircraft by the company, the CC18-180 Top Cub, was Federal Aviation Administration (FAA) type certified in December 2004. The Top Cub was also granted type certificates (TC) by Transport Canada in July 2008, followed by Australian certification in August of that same year. With the FAA's release of the new Light Sport Aircraft (LSA) class, CubCrafters created a brand-new model in 2008, the CC11-100 Sport Cub, similarly based on the original Piper J-3 Cub's appearance, which it validated to ASTM international standards as an LSA. This model advanced to become known as the Carbon Cub, the bestselling LSA of all time in the U.S.

CubCrafters focuses on four main product lines, including the Carbon Cub SS, Carbon Cub FX, XCub, and the Top Cub under license. Some models are built to be lightweight and powerful for quicker flights, while others are built for longer missions in unforgiving backcountry environments.

CubCrafters has a service and overhaul facility for PA-18 Super Cubs and other Cub derivative designs at its Yakima headquarters. The company sells aircraft kits as well as finished aircraft.

Aircraft

The Carbon Cub is available in three variants: Carbon Cub SS (production Light Sport Aircraft), Carbon Cub FX (an innovative Builder Assist E/A-B aircraft) and Carbon Cub EX (E/A-B aircraft kit). Carbon Cub has been designed for off-airport operation with a powerful engine, strong lightweight airframe and nimble low-speed manners. The Carbon Cub has taken the fundamentally superior design of the Piper Super Cub and reinvented it using 21st century materials and computer-aided design. Superior engineering results include the Carbon Cub having 50% fewer parts and weighing more than 300 pounds less than a similarly equipped Super Cub. Now in its third generation of innovation advancements, there are over 1,000 Carbon Cubs flying.

The CubCrafters CC19-180 XCub, FAA Certified and introduced in June 2016, is supplied complete and ready-to-fly. The XCub is a further scaled development of the CubCrafters Carbon Cub, which the company continues to supply, but with higher performance and incorporating more structural carbon fiber. The XCub was developed over a six-year period and not publicly announced until FAA TC had been completed and issued. The process was completed organically using company resources and did not involve any venture capital, loans nor any advanced customer deposits. XCub is built on a wholly original fuselage design. The CNC-milled 4130 chromoly steel frame meets the latest FAA Part 23 certification standards for 2,300-pound gross weight aircraft. XCub's useful load is as high as 1,084 pounds. Current Part 23 certification requirements ensure this is the strongest Cub ever produced. It can fly farther, providing greater comfort. It is an airplane that has taken the best from the past and, using the very latest in design, material and manufacturing technology, has established a new standard.

The XCub was approved by the FAA for seaplane operations in December 2017. That same month, EASA approved the XCub design and issued a new type certificate. Four international type certificates have been gained: EASA Dec-2017, Canada Feb-2018, Japan April-2018, and Australia Aug-2018.

CubCrafters increased the horsepower of the XCub line in 2019, offering two new models: the CC19-215 FAA Certified version and the CCX-2300 Builder Assist, both powered by the new CC393i 215 HP engine built by Lycoming.

In December 2021, CubCrafters gained FAA Certification of a new nose wheel version of the XCub, branded the NXCub.
Investment Considerations
CubCrafters owns 15 undeveloped acres at McAllister Field for potential expansion of operations.
The company recently opened a new 11,000-square-foot Customer Completion Center.
Cost and timeline of FAA Certification represents a significant barrier to entry.
The company introduced its CC19-180 XCub aircraft in June 2016, completing the six-year project without using any outside investment.
The company recently released new variants of the XCub offering floats and more engine horsepower.
New nosewheel configurations open up the company's product line to 85% of all pilots.
Only 10-12% of CubCrafter's sales are international, though it represents 50% of the market demand – an untapped opportunity for growth.
Financing will dramatically reduce order backlog resulting in a strong revenue rise and accelerating future growth.
The Builder Assist program, unique to CubCrafters, is a large and growing sales segment.
The company's legacy of innovation distinguishes it from its peer group.
The global ultralight and light aircraft market was valued at $7.63 billion in 2021 and is expected to grow at a CAGR of 4.5% from 2022 to 2027 to reach a forecast value of $9.93 billion.
- Recent Coverage -
CubCrafters Inc.'s Popularity is Displayed by Quick Response to its Pending Public Offering, while the Backcountry Aircraft Manufacturer Awaits SEC Qualification
World War II fighter pilot John Gillespie Magee Jr. only lived to be 19 years old but immortalized his name with a well-known sonnet about the joys of airplane flight, writing in 1941 that he had "slipped the surly bonds of Earth And danced the skies on laughter-silvered wings," and in the "high untrespassed sanctity of space, Put out (his) hand, and touched the face of God" (https://ibn.fm/CKTFm).

The poem evokes the love of flying many aviators and would-be aviators continue to feel nearly a century later, driving them "Up, up the long, delirious burning blue" on wings of aerospace-grade aluminum alloy.

Yakima, Washington based aircraft manufacturer CubCrafters, is helping to inspire a new generation of aviators by participating as a sponsor in the General Aviation Manufacturers Association ("GAMA") 2022 Aviation Design Challenge. In this program, high school students from across the country competed in modifying the design of a CubCrafters NXCub to fly from Seattle to Packwood, Wash., to efficiently deliver a maximum payload.
Yakima, Wash.-based CubCrafters Inc. has proven its brand over 42 years of designing, building and testing light aircraft inspired by the legacy of the classic Piper PA-18 Super Cub
The company also produces experimental aircraft with DIY optional kits for pilots who want the thrill of building their own aircraft
CubCrafters recently announced its application make a public stock offering under a Regulation A exemption, aiming to raise $50 million
The company reported reservations for $5 million worth of shares within just the first 48 hours, pending qualification with the SEC
---
---
Cepton Inc.
(NASDAQ: CPTN)
Cepton Inc. (CPTN) is a developer of lidar-based solutions that help enable ADAS, autonomous vehicles, smart cities, smart spaces, and smart industrial applications. The company's products are currently used in a variety of use cases including monitoring airport terminals, enhancing efficiency at highway tolling stations / railways, and securing high value infrastructure. In 2021, Cepton announced it was awarded the largest known ADAS lidar series production award[1] to support General Motors' (NYSE: GM) Ultra Cruise program and expects to have its lidars in select GM models starting next year. In addition, Cepton is currently engaged with all other top 10 global automotive OEMs.
Cepton was established in 2016 by Co-Founders Dr. Jun Pei and Dr. Mark McCord and has 151 employees. The company is headquartered in San Jose, California, with a newly opened Center of Excellence in Metro Detroit, Michigan, and an international presence spanning North America, Germany, Japan, India, and China.
Patented Micro Motion Technology (MMT®)
Cepton was built from the ground up to address key lidar industry challenges for mass market adoption. The company's portfolio of proprietary technology is uniquely aimed at facilitating this industry growth through a combination of performance, reliability, affordability, and design integration.
Key among its innovations is MMT®, a mirrorless, frictionless, rotation-free 3D imaging platform designed specifically for lidars. Its benefits for OEMs and system integrators include:
Reliability – The durable design uses common, easily attainable materials
Versatility – The platform is capable of achieving near- to ultra-long range with a wide field of view
Efficiency – MMT® features a compact form factor, low power usage, and inexpensive components
Scalability – Its simple design means that scaling-up to high manufacturing volumes is easily attainable
Due to their compact form factor, Cepton lidars are embeddable and ideally suited for advanced driver assistance system (ADAS) integration, whether behind windshield, in headlamp, or in fascia.
Strong Partnership with Koito, a Leading Tier 1 Supplier
Koito Manufacturing Co. Ltd., the world's premier Tier 1 auto lighting supplier, originally started an evaluation of Cepton's MMT® based lidars in 2018. In 2020, Koito made a $50 million Series C investment in Cepton aimed at accelerating the company's development and enabling Koito's industrialization of high-performance and high reliability lidar sensors for ADAS and autonomous vehicle (AV) applications.
Through this collaboration, Cepton and Koito were able to secure the largest ADAS lidar series production award[1] with General Motors as a sole source in the automotive space. The award covers GM vehicles for the initial period of 2023-2027.
The two companies deepened their relationship in August 2021 when Koito committed to invest an additional $50 million in Cepton's business through a Private Investment in Public Equity (PIPE) transaction in support of Cepton's business combination with Growth Capital Acquisition Corp.
On June 27, 2022, Cepton and Koito jointly announced their intention to expand their existing collaboration efforts to include select future Cepton lidar products and go-to-market activities.
Investment Considerations
Cepton provides highly competitive price-for-performance lidar solutions based on its proprietary Micro Motion Technology (MMT®)
The company was awarded the industry's largest ADAS lidar series production award to support General Motors' Ultra Cruise program, with an anticipated start of production set for 2023
Cepton has partnered with Koito, the world's premier Tier 1 auto lighting supplier, to accelerate product development and enable economies of scale
The company boasts a compelling financial profile supported by a capital efficient model, leveraging relationships with Tier 1s, systems integrators, and contract manufacturers
Cepton is founder-led and guided by a management team with a proven track record in advanced lidar and imaging technology
- Recent Coverage -
TinyGemsBreaks - Cepton Inc.'s (NASDAQ: CPTN) Short-Range Lidar Solution Aims to Bring Safety Benefits to Everyone on the Road
Cepton (NASDAQ: CPTN), a Silicon Valley innovator of lidar-based solutions for autonomous vehicles ("AV"), advanced driver assistance systems ("ADAS") and smart technology spaces, is leading the way with Nova, an award-winning short-range lidar solution that's lightweight, flexible, energy-efficient, and easy to integrate into passenger and commercial vehicles. "CPTN recently announced the company's collaboration with ZKW Group GmbH to demonstrate Nova at the IAA Transportation Conference… Cepton's exhibit demonstrated how Nova helps eliminate blind spots and create a 'safety cocoon' around the vehicle by combining high-resolution, superior field of view coverage in all directions. Nova's super-compact form additionally features flexible options to integrate discretely in various locations around the vehicle to provide complete 360-degree perception that accurately detects objects from every direction, including pedestrians, bicycles and low-proximity obstacles on the road surface," a recent article reads. "Being able to be seamlessly integrated into locations like headlamps is a key factor of the outstanding scalability of Cepton lidar. With that, we aim to bring lidar's safety benefits to everyone on the road – drivers, passengers and road users alike – while helping advance the future of autonomous mobility," Cepton CEO and Co-Founder Dr. Jun Pei is quoted as saying.
Interact with SmallCapSociety Members
Network Partner Spotlights

- And -

About SmallCapSociety
Our focus is on micro- and small-cap companies spanning a range of industries and stages of development. The stocks that catch our attention feature the products, services, management teams and business plans required to thrive in today's markets. For the knowledgeable investor, the small-cap space represents huge potential, but keeping abreast of the latest happenings in specific industry sectors and niches is essential to optimizing long-term returns. We're not interested in selling snake oil or touting the so-called "hottest" stocks. We're all about giving you the tools and information needed to uncover ground-floor plays that are ripe for big-time moves.
Newsletter archives and disclaimers available at: www.smallcapsociety.com