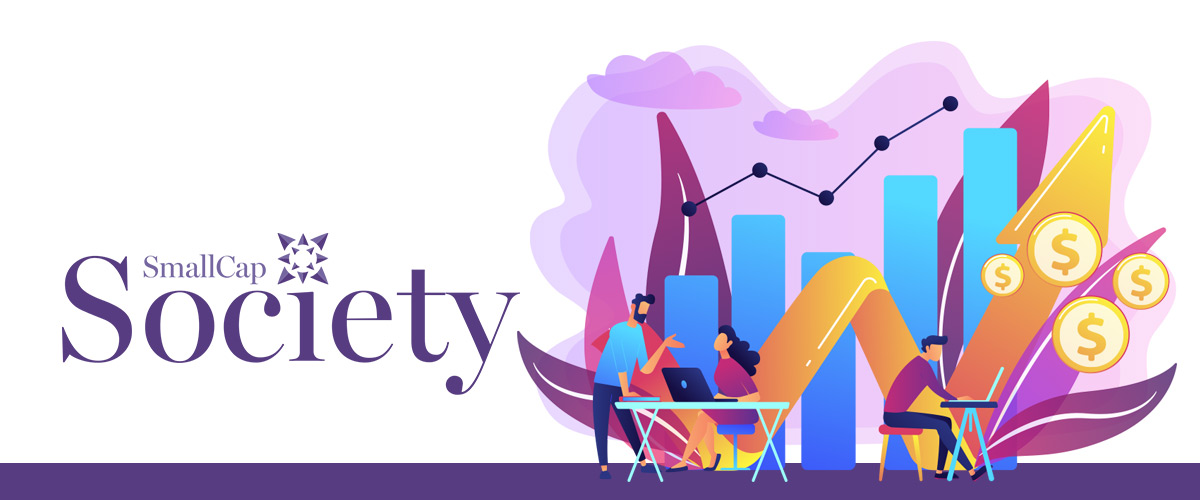 Society Picks of The Week

Laredo Oil Inc.
(OTC: LRDC)
Laredo Oil Inc. (OTC: LRDC) is a publicly traded oil and gas exploration and production (E&P) company engaging in the acquisition and development of both undervalued quality conventional oil and gas properties and select mature oil fields that are suitable for the company's proprietary Enhanced Oil Recovery (EOR) methods.

Laredo Oil is headquartered in Austin, Texas.

Conventional Acreage

Laredo Oil's primary focus is on acquiring, developing, and operating undervalued conventional oil and gas properties.

The company leased 23,739 mineral acres in the Western Williston Basin of Montana, at favorable prices during the most recent down cycle and continues to take leases in the area. Before year end, it expects to drill the first development well at one of the first of 10 potential locations it has identified. If that well yields the anticipated results, the company plans to begin drilling additional wells there as soon as practical thereafter. The company believes the leased acreage has the potential to yield at least five years of development opportunities.

The company intends to pursue aggressively the acquisition of quality assets that major, mid-major, and large independent oil and gas companies continue to divest themselves of at a discount in response to ESG (Environmental, Social and Governmental) & sustainability initiatives and other pressures imposed upon them by their activist boards of directors. The company will focus on value, growth potential and free cash flow while complying with common sense ESG policies, often having a lower environmental impact than its competitors through its EOR methods.

EOR

In addition to pursuing conventional acreage and properties, Laredo Oil plans to acquire additional select mature oil fields where it believes that it can profitably use its proprietary Underground Gravity Drainage™ (UGD) model to recover stranded oil reserves (reserves previously considered to be economically incapable of recovery). The UGD method is applicable to mature oil fields that have very specific geological and reservoir characteristics.

Laredo Oil has done extensive research and field level application over the last 10 years and has identified specific oil fields within the United States that it believes are qualified for the UGD recovery method. The company believes the costs of implementing the UGD method are significantly lower than those of other commonly used EOR methods. Laredo Oil believes that it can materially increase the field oil production rate from prior periods and, in some cases, recover amounts of oil equal to or greater than amounts previously recovered from the mature fields selected.
Investment Considerations
Laredo Oil Inc. is an oil and gas E&P company engaged in acquiring, developing and operating both conventional oil and gas properties and select mature oil fields that are suitable for the use of the company's proprietary EOR methods.
Regardless of the property, the company focuses on value, growth upside and free cash flow.
Laredo Oil has acquired leases on 23,739 mineral acres in Montana.
Laredo Oil has identified 10 initial drilling locations, with the intention to drill the first development well in calendar 2021.
- Recent Coverage -
ESGBreaks - Laredo Oil Inc. (LRDC) Ideally Poised as Bullish 2023 Forecast Suggests Pricing Uptrend
Laredo Oil (OTC: LRDC), an oil exploration and production company, is primarily focused on acquiring, developing and operating undervalued conventional oil and gas properties while also engaging in the acquisition and development of select mature oil fields that are suitable for its proprietary Enhanced Oil Recovery ("EOR") methods. "Despite a slowing economy and worries of a recession, the oil and gas industry has rebounded strongly throughout 2021, with oil prices reaching their highest levels in six years, a recent Deloitte report noted; OPEC's recent bullish 2023 forecast indicates that upward trend may continue. That's good news for Laredo Oil, which is working to start drilling in Montana," reads a recent article that contains excerpts from a Reuters write-up. "OPEC expects global oil demand to rise in 2023 but at a slower pace than 2022, the producer group said in its forecast for next year, citing still robust economic growth and progress in containing COVID-19 in China," reported Reuters. "In a monthly report on Tuesday, the Organization of Petroleum Exporting Countries ('OPEC') said it expects demand to rise by 2.7 million barrels per day ('bpd'), or 2.7%, in 2023. It left this year's growth forecast unchanged at 3.36 million bpd."
---
---
CubCrafters Inc.
CubCrafters Inc. is an OEM aircraft manufacturer based at McAllister Field Airport in Yakima, Washington. The company was founded in 1980 to build parts and supplementary type certificate (STC) improvement modifications, which were used to establish it as the preeminent center for rebuilding the classic Piper PA-18 Super Cub light aircraft. CubCrafters went on to advance the market with its own, newly manufactured aircraft models and holds an approved Federal Aviation Administration (FAA) Production Certificate. Yakima-based operations include an engineering design-test-certification center, aircraft parts and assembly production facilities, and an MRO maintenance service and overhaul facility.

The first newly manufactured aircraft by the company, the CC18-180 Top Cub, was Federal Aviation Administration (FAA) type certified in December 2004. The Top Cub was also granted type certificates (TC) by Transport Canada in July 2008, followed by Australian certification in August of that same year. With the FAA's release of the new Light Sport Aircraft (LSA) class, CubCrafters created a brand-new model in 2008, the CC11-100 Sport Cub, similarly based on the original Piper J-3 Cub's appearance, which it validated to ASTM international standards as an LSA. This model advanced to become known as the Carbon Cub, the bestselling LSA of all time in the U.S.

CubCrafters focuses on four main product lines, including the Carbon Cub SS, Carbon Cub FX, XCub, and the Top Cub under license. Some models are built to be lightweight and powerful for quicker flights, while others are built for longer missions in unforgiving backcountry environments.

CubCrafters has a service and overhaul facility for PA-18 Super Cubs and other Cub derivative designs at its Yakima headquarters. The company sells aircraft kits as well as finished aircraft.

Aircraft

The Carbon Cub is available in three variants: Carbon Cub SS (production Light Sport Aircraft), Carbon Cub FX (an innovative Builder Assist E/A-B aircraft) and Carbon Cub EX (E/A-B aircraft kit). Carbon Cub has been designed for off-airport operation with a powerful engine, strong lightweight airframe and nimble low-speed manners. The Carbon Cub has taken the fundamentally superior design of the Piper Super Cub and reinvented it using 21st century materials and computer-aided design. Superior engineering results include the Carbon Cub having 50% fewer parts and weighing more than 300 pounds less than a similarly equipped Super Cub. Now in its third generation of innovation advancements, there are over 1,000 Carbon Cubs flying.

The CubCrafters CC19-180 XCub, FAA Certified and introduced in June 2016, is supplied complete and ready-to-fly. The XCub is a further scaled development of the CubCrafters Carbon Cub, which the company continues to supply, but with higher performance and incorporating more structural carbon fiber. The XCub was developed over a six-year period and not publicly announced until FAA TC had been completed and issued. The process was completed organically using company resources and did not involve any venture capital, loans nor any advanced customer deposits. XCub is built on a wholly original fuselage design. The CNC-milled 4130 chromoly steel frame meets the latest FAA Part 23 certification standards for 2,300-pound gross weight aircraft. XCub's useful load is as high as 1,084 pounds. Current Part 23 certification requirements ensure this is the strongest Cub ever produced. It can fly farther, providing greater comfort. It is an airplane that has taken the best from the past and, using the very latest in design, material and manufacturing technology, has established a new standard.

The XCub was approved by the FAA for seaplane operations in December 2017. That same month, EASA approved the XCub design and issued a new type certificate. Four international type certificates have been gained: EASA Dec-2017, Canada Feb-2018, Japan April-2018, and Australia Aug-2018.

CubCrafters increased the horsepower of the XCub line in 2019, offering two new models: the CC19-215 FAA Certified version and the CCX-2300 Builder Assist, both powered by the new CC393i 215 HP engine built by Lycoming.

In December 2021, CubCrafters gained FAA Certification of a new nose wheel version of the XCub, branded the NXCub.
Investment Considerations
CubCrafters owns 15 undeveloped acres at McAllister Field for potential expansion of operations.
The company recently opened a new 11,000-square-foot Customer Completion Center.
Cost and timeline of FAA Certification represents a significant barrier to entry.
The company introduced its CC19-180 XCub aircraft in June 2016, completing the six-year project without using any outside investment.
The company recently released new variants of the XCub offering floats and more engine horsepower.
New nosewheel configurations open up the company's product line to 85% of all pilots.
Only 10-12% of CubCrafter's sales are international, though it represents 50% of the market demand – an untapped opportunity for growth.
Financing will dramatically reduce order backlog resulting in a strong revenue rise and accelerating future growth.
The Builder Assist program, unique to CubCrafters, is a large and growing sales segment.
The company's legacy of innovation distinguishes it from its peer group.
The global ultralight and light aircraft market was valued at $7.63 billion in 2021 and is expected to grow at a CAGR of 4.5% from 2022 to 2027 to reach a forecast value of $9.93 billion.
- Recent Coverage -
InvestorNewsBreaks – CubCrafters Inc. Featured in General Aviation News
CubCrafters, the leading designer and manufacturer of light-sport, experimental and Part 23 certified backcountry aircraft, was featured in a recent article published by General Aviation News. The piece covers CubCrafters' green light to sell shares in the company to the public, opening a new world to the general aviation manufacturer: Wall Street. "That public offering led to an invitation to CubCrafters President and CEO Patrick Horgan to be on the latest episode of TheBell2BellPodcast from InvestorBrandNetwork (IBN), which 'delivers informative updates and exclusive interviews with executives operating in fast-moving industries,' according to IBN officials," the article reads. "During the podcast, Horgan introduces investors to CubCrafters and its general aviation aircraft, and provided a preview of the future as the company raises capital for its expansion to keep up with demand in the backcountry aircraft market segment."
Interact with SmallCapSociety Members
Network Partner Spotlights

- And -

About SmallCapSociety
Our focus is on micro- and small-cap companies spanning a range of industries and stages of development. The stocks that catch our attention feature the products, services, management teams and business plans required to thrive in today's markets. For the knowledgeable investor, the small-cap space represents huge potential, but keeping abreast of the latest happenings in specific industry sectors and niches is essential to optimizing long-term returns. We're not interested in selling snake oil or touting the so-called "hottest" stocks. We're all about giving you the tools and information needed to uncover ground-floor plays that are ripe for big-time moves.
Newsletter archives and disclaimers available at: www.smallcapsociety.com