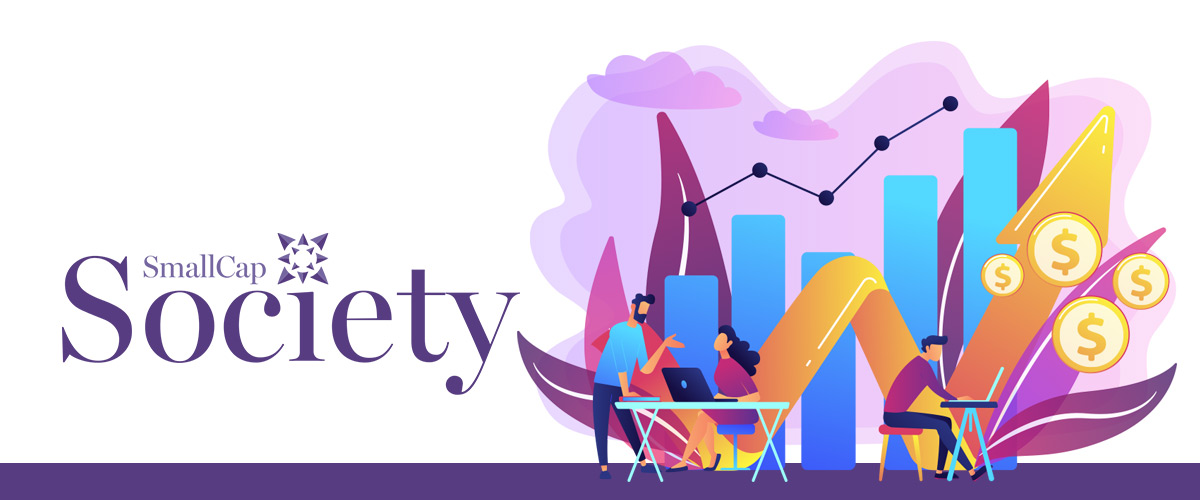 Society Picks of The Week

MetAlert Inc.
(OTC: MLRT)
MetAlert Inc. (OTC: MLRT) is a pioneer in location sensitive health monitoring devices (estimated $47 billion industry in 2021) and wearable technology products (industry forecast to reach $174 billion by 2030).

With over 20 years of experience and an extensive patent portfolio (30+), MetAlert is a leader for consumers/patients afflicted with Alzheimer's, dementia, and autism (ADA). This market represents approximately 2.9% of the world's population (approximately 34 million people in 24 developed countries). Due to specific behaviors (problems with memory, adversity to wearing unknown items, etc.) of consumers/patients in this market segment, traditional products, such as an iPhone or Fitbit, are not a practical solution. This has created a significant market with very few competitors for MetAlert.

MetAlert and its subsidiaries are engaged in designing, developing, manufacturing, distributing, and selling products and services in GPS/BLE wearable technology, personal location, wandering assistive technology, and health data collection and monitoring. The company offers a global end-to-end hardware, software, and connectivity solution, in addition to developing two-way tracking technologies, which seamlessly integrate with consumer products and enterprise applications.

Using its award-winning, patented GPS SmartSole® as a hub for collecting and transmitting data to the cloud in real-time, MetAlert is expanding its value proposition to consumers and increasing its revenue per user (RPU) while creating the largest database of health statistics for ADA consumers/patients. MetAlert generates revenue from product sales, recurring subscriptions, intellectual property (IP) licensing, and professional services. The company has international distributors servicing customers in over 35 countries and is an approved U.S. military government contractor. Its customers include public health authorities and municipalities, emergency and law enforcement, private schools, assisted living facilities, NGOs, small business enterprises, senior care homes and consumers.

The company is headquartered in Los Angeles, California, with a sales office in London, England, and distributors across the globe.
Investment Considerations
MetAlert's management team is highly experienced (several previous exits) in the tech, apparel, and wearable medical device industries, with significant management ownership (70%+) in MLRT.
The company operates in a large and growing global market in terms of potential revenue ($20-$50+ per month) and number of users (34+ million), with a potential impact on hundreds of millions.
The recent pandemic created an emphasis on health monitoring, especially for at-risk consumers/patients.
The recent pandemic negatively impacted the supply chain and shipping, creating a backlog of orders, but recent months' activity suggests that the supply chain and shipping issues will be resolved before year-end.
In September 2022, the company completed rebranding from GTX Corp. and debuted a new ticker symbol, 'MLRT.'
In October 2022, GPS SmartSoles were featured on the Gadget Guys show on the CW, reaching 3.2 million households across the U.S.
In November 2022, MetAlert announced that its Canadian distributor had launched the new 4G GPS SmartSoles product.
- Recent Coverage -
MetAlert Inc. (MLRT) Announces Canadian Distributor Launch of Award-Winning 4G GPS SmartSole Medical Monitoring Device for Alzheimer's, Dementia, and Autism
ARPA-H is investing a billion dollars to encourage cutting-edge research for Alzheimer's, supporting bold ideas to pursue and drive new biomedical breakthroughs
The Department of Health and Human Services is investing in research and technology to help keep Alzheimer's patients in their homes longer, train caregivers to support them, and educate Americans about Alzheimer's early warning signs – all of which MetAlert provides products and solutions for
The Alzheimer's Disease diagnostic and therapeutic market is expected to reach an estimated $9.6 billion by 2027
MetAlert (OTC: MLRT), a pioneer in location-sensitive health monitoring devices and wearable technology products, has announced that Canadian distributor Red Dot Alerts has launched the new award-winning 4G GPS SmartSole – a wearable medical monitoring device integrated into the orthotic insole allowing for discreet tracking and remote monitoring for those with Alzheimer's, dementia, and autism (https://ibn.fm/NSPZ4).
---
---
Cybin Inc.
(NYSE American: CYBN)
(NEO: CYBN)
Cybin Inc. (NYSE American: CYBN) (NEO: CYBN) is a clinical-stage biopharmaceutical company focused on progressing psychedelics to therapeutics, offering a new standard of care for mental health disorders and improving patient outcomes. The company is led by a team of leading scientific and industry experts with deep roots in biotech, psychedelics, and mental health, to translate top-tier science into potential best-in-class therapeutics.

Cybin takes a holistic approach to psychedelic therapeutics that encompasses three pillars: drug discovery, drug delivery, and innovative treatment. This 'bench to bedside' approach enables Cybin to translate novel research into potential treatments for multiple mental health conditions, including depression, anxiety, and psychiatric disorders.
Investment Considerations
Cybin Inc. currently has three molecules in development with four sponsored clinical trials planned for 2022 and a preclinical pipeline of 50+ novel assets.
The company's management team is composed of leaders with experience in various aspects of the pharmaceutical and innovative therapeutics market and is further supported by external partnerships with world-class scientists and CROs validating its R&D approach.
Recent studies have shown promising effects on the use of psychedelic therapies for treating mental health disorders.
The company has established a strong IP portfolio with patent applications in 150+ countries supported by a novel approach to developing traditional psychedelics into new chemical entities.
Cybin's therapeutic advances are catering to a global market of over 900 million people affected by mental health conditions, with an initial focus on major depressive disorder, alcohol use disorder and anxiety.
The U.S. psychedelic therapies market is expected to expand significantly, reaching $6.9 billion by 2027, as the prevalence of mental conditions continues to increase.
Cybin has raised over C$120 million to date; it is well-funded to progress clinical trials, M&A, and IP strategies.
- Recent Coverage -
InvestorNewsBreaks - Cybin Inc. (NYSE American: CYBN) (NEO: CYBN) Presents CYB003 Preclinical Data Amongst Leading Scientists, Academics in Neuropsychopharmacology
Cybin (NYSE American: CYBN) (NEO: CYBN), a biopharmaceutical company focused on progressing Psychedelics to Therapeutics(R), announced that it presented two posters on its deuterated psilocybin analog, CYB003, at the American College of Neuropsychopharmacology ("ACNP") annual meeting taking place Dec. 4-7, 2022, in Phoenix, Arizona. According to the update, the data, including new pharmacokinetics ("PK") findings, further strengthen the therapeutic profile of CYB003 as a novel treatment for major depressive disorder ("MDD"). "These new findings demonstrate the unique PK properties of CYB003 compared with classical psilocybin and further supports our ongoing first-in-human phase 1/2a clinical trial evaluating CYB003 for the treatment of MDD," said Cybin's Chief Medical Officer Amir Inamdar, MBBS, DNB (Psych), MFPM. "We were honored to present our data at ACNP amongst leading scientists and academics in neuropsychopharmacology."
Interact with SmallCapSociety Members
Network Partner Spotlights

- And -

About SmallCapSociety
Our focus is on micro- and small-cap companies spanning a range of industries and stages of development. The stocks that catch our attention feature the products, services, management teams and business plans required to thrive in today's markets. For the knowledgeable investor, the small-cap space represents huge potential, but keeping abreast of the latest happenings in specific industry sectors and niches is essential to optimizing long-term returns. We're not interested in selling snake oil or touting the so-called "hottest" stocks. We're all about giving you the tools and information needed to uncover ground-floor plays that are ripe for big-time moves.
Newsletter archives and disclaimers available at: www.smallcapsociety.com