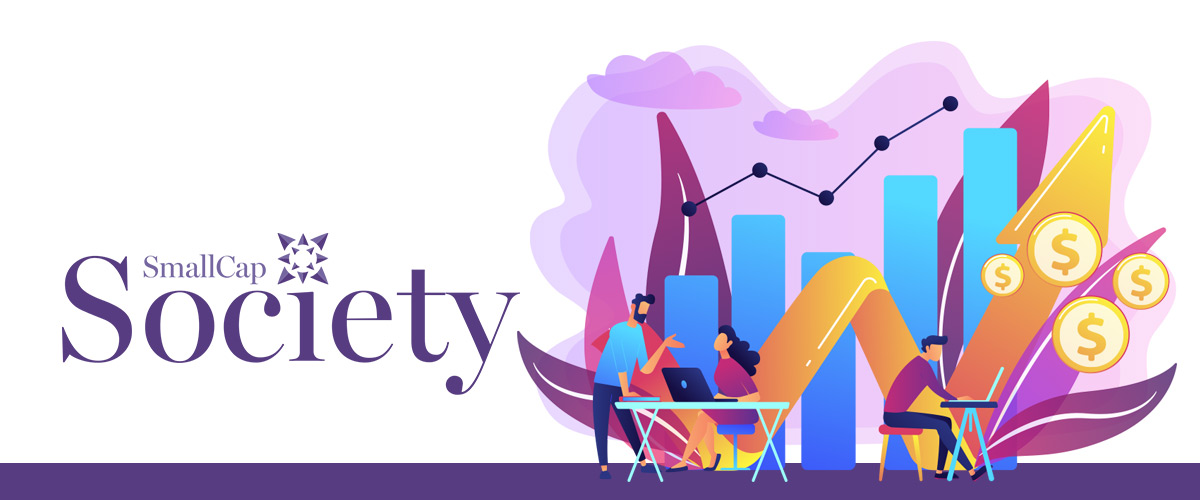 Society Picks of The Week

Cepton Inc.
(NASDAQ: CPTN)
Cepton Inc. (NASDAQ: CPTN) is a developer of lidar-based solutions that help enable ADAS, autonomous vehicles, smart cities, smart spaces, and smart industrial applications. The company's products are currently used in a variety of use cases including monitoring airport terminals, enhancing efficiency at highway tolling stations / railways, and securing high value infrastructure. In 2021, Cepton announced it was awarded the largest known ADAS lidar series production award[1] to support General Motors' (NYSE: GM) Ultra Cruise program and expects to have its lidars in select GM models starting next year. In addition, Cepton is currently engaged with all other top 10 global automotive OEMs.
Cepton was established in 2016 by Co-Founders Dr. Jun Pei and Dr. Mark McCord and has 151 employees. The company is headquartered in San Jose, California, with a newly opened Center of Excellence in Metro Detroit, Michigan, and an international presence spanning North America, Germany, Japan, India, and China.
Patented Micro Motion Technology (MMT®)
Cepton was built from the ground up to address key lidar industry challenges for mass market adoption. The company's portfolio of proprietary technology is uniquely aimed at facilitating this industry growth through a combination of performance, reliability, affordability, and design integration.
Key among its innovations is MMT®, a mirrorless, frictionless, rotation-free 3D imaging platform designed specifically for lidars. Its benefits for OEMs and system integrators include:
Reliability – The durable design uses common, easily attainable materials
Versatility – The platform is capable of achieving near- to ultra-long range with a wide field of view
Efficiency – MMT® features a compact form factor, low power usage, and inexpensive components
Scalability – Its simple design means that scaling-up to high manufacturing volumes is easily attainable
Due to their compact form factor, Cepton lidars are embeddable and ideally suited for advanced driver assistance system (ADAS) integration, whether behind windshield, in headlamp, or in fascia.
Investment Considerations
Cepton provides highly competitive price-for-performance lidar solutions based on its proprietary Micro Motion Technology (MMT®)
The company was awarded the industry's largest ADAS lidar series production award to support General Motors' Ultra Cruise program, with an anticipated start of production set for 2023
Cepton has partnered with Koito, the world's premier Tier 1 auto lighting supplier, to accelerate product development and enable economies of scale
The company boasts a compelling financial profile supported by a capital efficient model, leveraging relationships with Tier 1s, systems integrators, and contract manufacturers
Cepton is founder-led and guided by a management team with a proven track record in advanced lidar and imaging technology
- Recent Coverage -
InvestorNewsBreaks - Cepton Inc. (NASDAQ: CPTN) to Participate in 21st Annual J.P. Morgan Tech/Auto Forum
Cepton, Inc. ("Cepton") (Nasdaq: CPTN), a Silicon Valley innovator and leader in high performance lidar solutions , announced today that Dr. Jun Pei , Chief Executive Officer, and Hull Xu , Chief Financial Officer, will be participating in the 21 st Annual J.P. Morgan Tech/Auto Forum, held at the Bellagio Hotel during CES 2023 in Las Vegas, NV on January 5, 2023.
Cepton is scheduled to participate in a fireside chat at the event on Thursday, January 5, 2023, at 2:20 p.m. PST. Interested parties may also view a live audio webcast of the presentation here .
---
---
Hillcrest Energy Technologies Ltd.
(CSE: HEAT)
(OTCQB: HLRTF)
Hillcrest Energy Technologies Ltd. (CSE: HEAT) (OTCQB: HLRTF) is a clean technology company based in Vancouver, British Columbia, engaged in developing high-value, high-performance power conversion technologies and digital control systems for next-generation powertrains and grid-connected renewable energy systems.
From concept to commercialization, Hillcrest invests in the development of energy solutions that power a more sustainable and electrified future. Hillcrest power inverter technology helps produce efficiencies in electrification and maximize the performance of electric systems, including electric vehicles (EV), motors and generators.
The company offers a flexible, single-inverter architecture that can be applied at nearly every stage of the electrification ecosystem, from renewable energy generation through the charging and operation of an EV, to provide full-cycle efficiency and performance improvements.
As momentum to electrify and decarbonize energy systems accelerates, Hillcrest believes the power inverter is increasingly emerging as a key component. While system cohorts such as battery packs, PV panels and electric motors are often in the spotlight, the inverter holds the key to unlocking efficiency and performance improvements.
Hillcrest power inverter technology is:
REVOLUTIONARY: high-efficiency inverter technology has the potential to revolutionize how motors respond and how efficiency is gained.
AGILE: able to deliver and deploy high-efficiency inverter solutions purpose-designed to meet specific customer needs.
INNOVATIVE: technology-forward, clean-energy experts who are focused on advancing and optimizing efficient alternative energy use across all electric vehicle and charging platforms.
A MARKET LEADER: a next-generation technology provider to the automotive industry's top suppliers and manufacturers.
Investment Considerations
Hillcrest in June 2022 filed a patent application for a simplified EV charging solution.
The company in April 2022 published a technical white paper documenting the benefits of its silicon carbide inverter technology.
Hillcrest has completed its strategic exit from the fossil fuel business to focus on clean energy technologies.
The global power inverter market is expected to reach a value of $95 billion by 2028, driven by increasing demand for EVs, energy generating wind turbines and solar-powered photovoltaic systems.
- Recent Coverage -
Hillcrest Energy Technologies Ltd. (CSE: HEAT) (OTCQB: HLRTF) Unveils Commercial Prototype of its ZVS Inverter Technology
Hillcrest Energy Technologies recently unveiled a commercial prototype of its 800-volt, 250-kilowatt Zero Voltage Switching ("ZVS") traction inverter
The production of a commercial prototype comes only months after the company had published white papers, extolling the potential of their revolutionary technology
The inverter will be developed and integrated alongside Hillcrest's partners, Hercules Electric Mobility as well as a separate Tier 1 automotive supplier
The company envisions its inverter technology being deployed with batteries, electric motors, generators, fuel cells and any other power source requiring power conversion
Hillcrest Energy Technologies (CSE: HEAT) (OTCQB: HLRTF), a clean technology company focused on developing transformative power conversion technologies, has recently announced the completion of its 800-volt, 250-kilowatt Zero Voltage Switching ("ZVS") traction inverter commercial prototype. Whilst initially directed towards the electric vehicle industry, Hillcrests ZVS inverter technology can eventually be applied with batteries, electric motors, generators, fuel cells or virtually any other power source where power conversion is needed.
Interact with SmallCapSociety Members
Network Partner Spotlights

- And -

About SmallCapSociety
Our focus is on micro- and small-cap companies spanning a range of industries and stages of development. The stocks that catch our attention feature the products, services, management teams and business plans required to thrive in today's markets. For the knowledgeable investor, the small-cap space represents huge potential, but keeping abreast of the latest happenings in specific industry sectors and niches is essential to optimizing long-term returns. We're not interested in selling snake oil or touting the so-called "hottest" stocks. We're all about giving you the tools and information needed to uncover ground-floor plays that are ripe for big-time moves.
Newsletter archives and disclaimers available at: www.smallcapsociety.com